Little Tokyo, in Downtown Los Angeles, was founded in 1884 so it has a long Japanese American history. Its community has also experienced great hardship, especially during WWII when many Japanese Americans were interned in camps. But now it is a thriving and exciting place to visit with fabulous cuisine, art, and culture.
I went for a weekend stroll there to see what was new and parked across the street from the Japanese Village Plaza in a parking garage. There is an LA Metro stop nearby, but the Gold Line from Union Station East is closed for now. The Japanese Village Plaza is a central gathering place for tourists and has a wide variety of restaurants, Japanese-inspired clothing stores, anime shops, and Asian groceries.
Japanese American National Museum
Directly across the street from Japanese Village Plaza is the Japanese American National Museum. It was on my list of must-sees while I was visiting Little Tokyo. If you are over 62, you can purchase their senior pass for $7. They are currently asking for vaccination cards and ID because of COVID.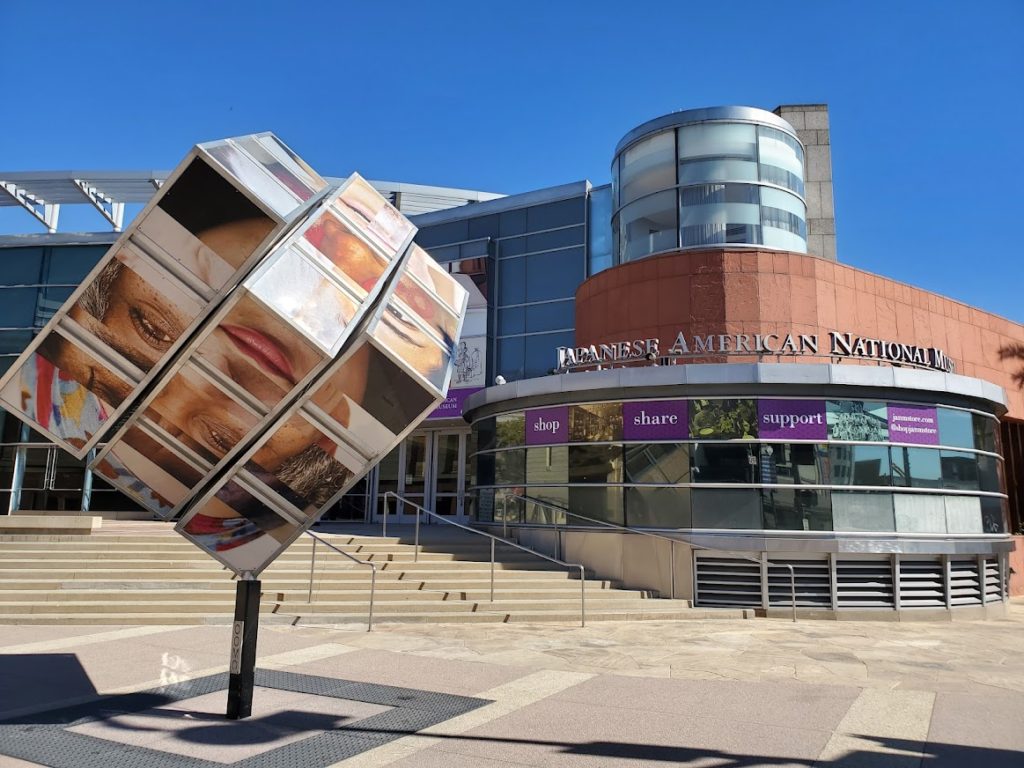 The exhibit they had on display while I was there was Miné Okubo's Masterpiece: The Art of Citizen 13660. She was a Japanese American artist who was interned in 1942. Her family was initially housed in a dingy San Bruno horse stall. They were later transferred to the Topaz internment camp in Utah.
Many Japanese Americans were held in horse stalls and other unsuitable locations including actor George Takei who was held along with his family at the Santa Anita Racetrack in Arcadia.
Okubo's illustrations depict her experiences during internment. Although some of it is humorous, it brought me to tears.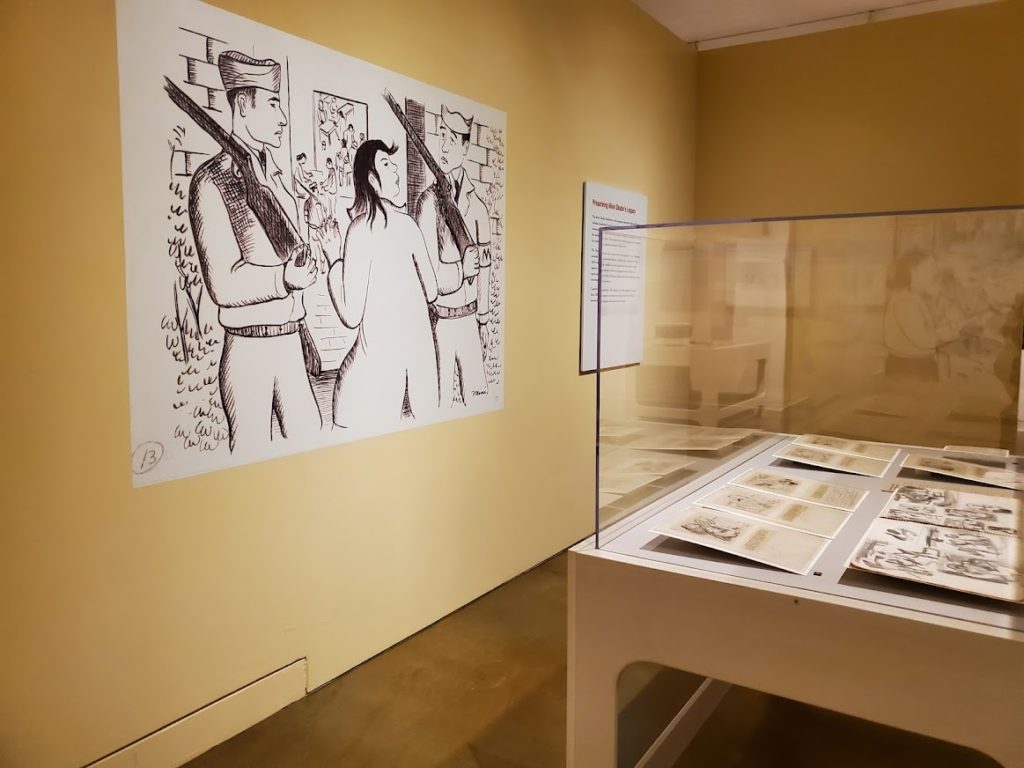 If you are in Little Tokyo, make it a priority to see the exhibits at the Japanese American National Museum. You will be enlightened.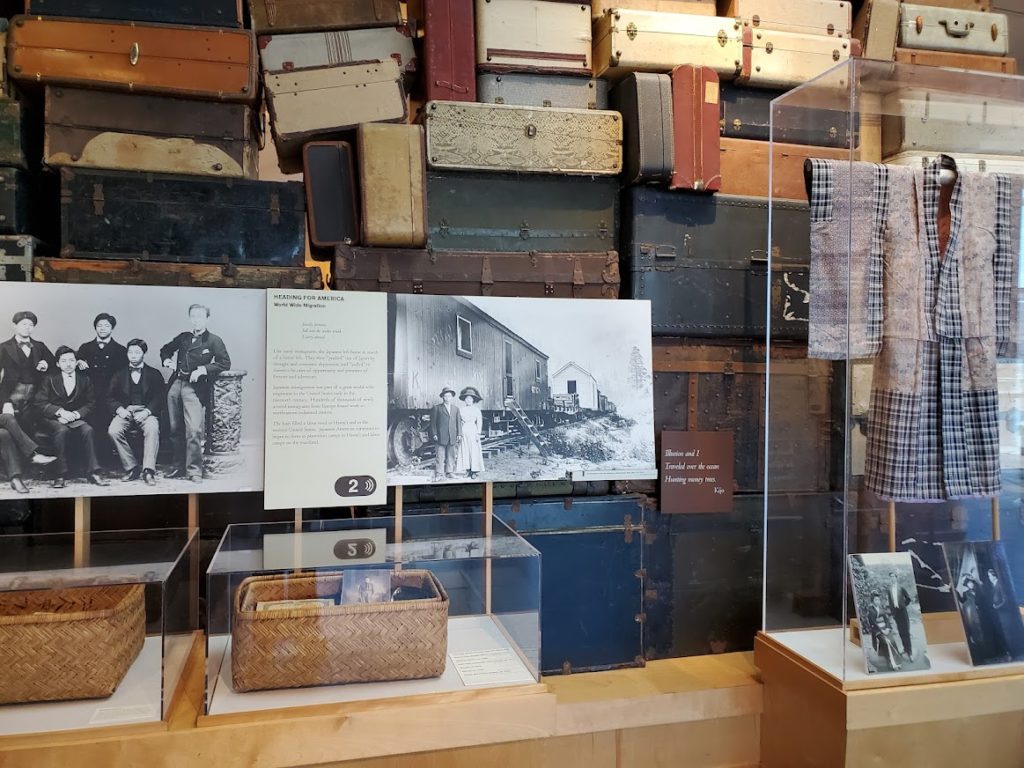 Next door to the Japanese American National Museum is the Geffen Contemporary Museum at MOCA. It was once a former police car warehouse but was renovated by architect Frank Gehry who designed the Disney Concert Hall. It has 40,000 square feet of exhibit space and houses modern art and sculpture. A large sculpture of old airplanes by artist Nancy Rubins sits outside the entrance.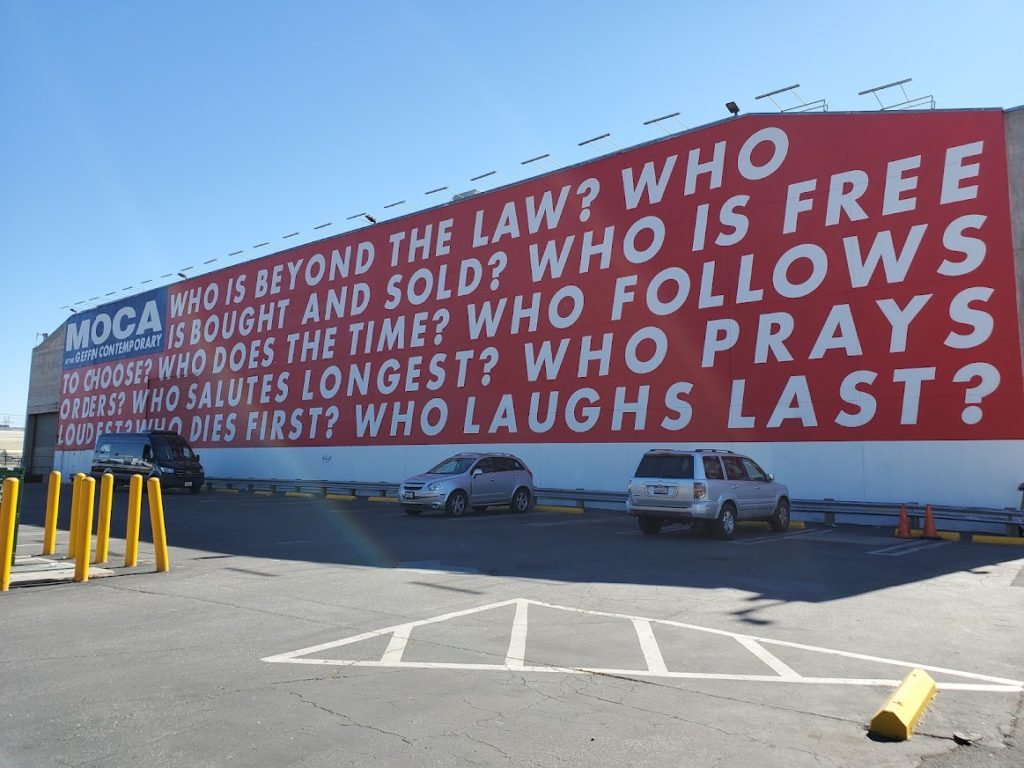 A culinary fusion of flavors in Little Tokyo
The variety of eateries in Little Tokyo is diverse and will tickle your tastebuds. You will find ramen, sushi, teahouses, mochi, udon, gyozas, and even Hawaiian fare. Local favorites include Daikokuya for excellent ramen (there may be a long line), Sushi Gen for delectable sushi, Murugame Monzo for udon, and Kagaya for Shabu Shabu. A friend of mine highly recommends Shiro which is a French Asian Fusion restaurant.
If you have a sweet tooth, try Japanese pastries at Café Dulce for coffee and pastries, Yamazaki Bakery, or Tous Les Jours, which is Korean.
I ended up at Far Bar, close to the museum, which is a gastropub located in a historic building. It has an old Chop Suey sign above it. The menu is fusion-style and they also make creative cocktails. I had a Little Tokyo Old Fashioned with a plate of Rainbow Sushi rolls.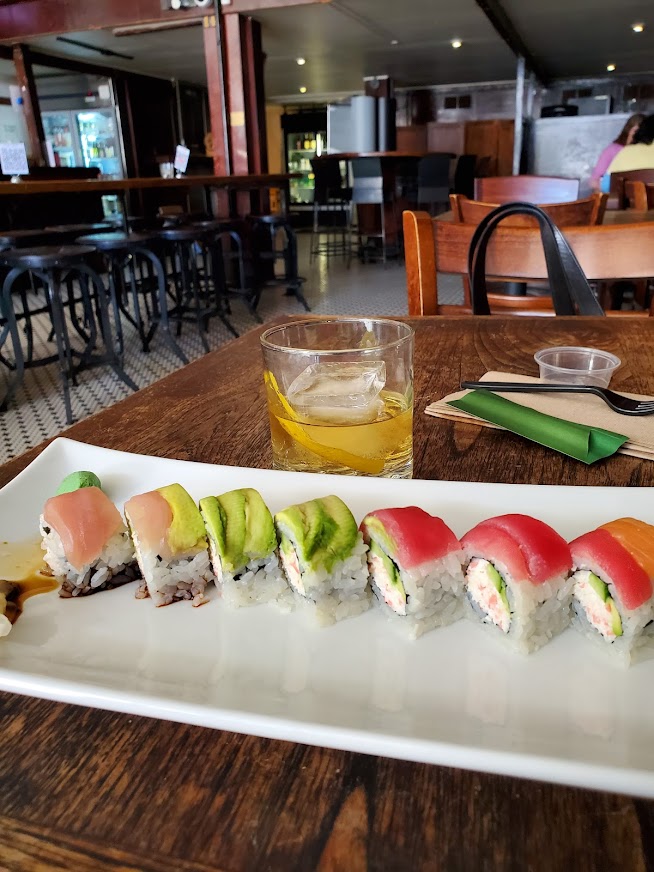 It also has a very cool outdoor patio that you can access through an alley at the side of the restaurant. I went there again for a Happy Hour and it is becoming one of my favorite downtown hangouts.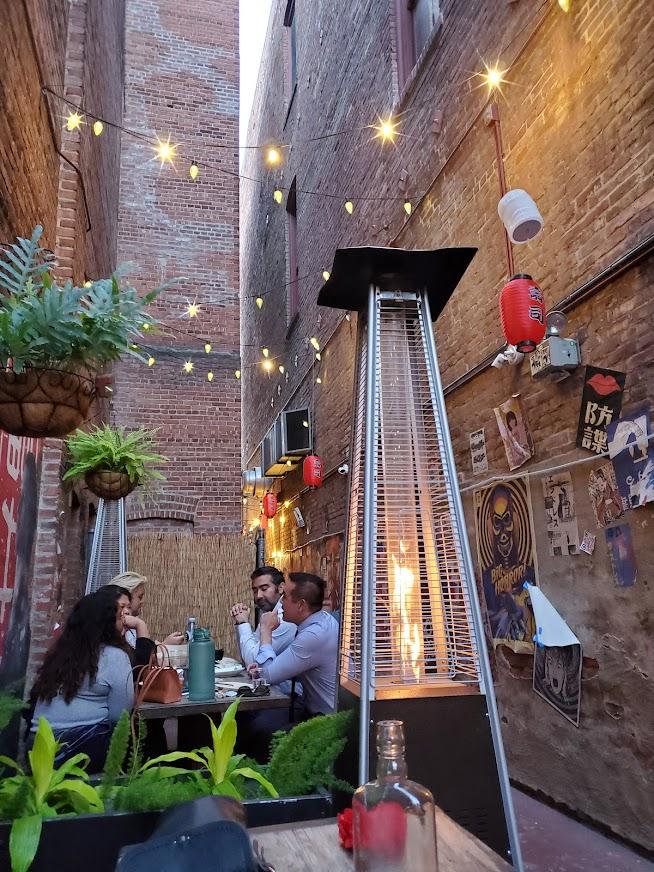 Things to do while when you visit
Little Tokyo's Nisei Week Festival takes place in August. During the festival, you will experience Japanese culture at its finest with parades, events, and exhibits.
Go for Broke is a monument that commemorates the Japanese Americans who served in WWII. It is located at the far end of the Geffen Contemporary at MOCA.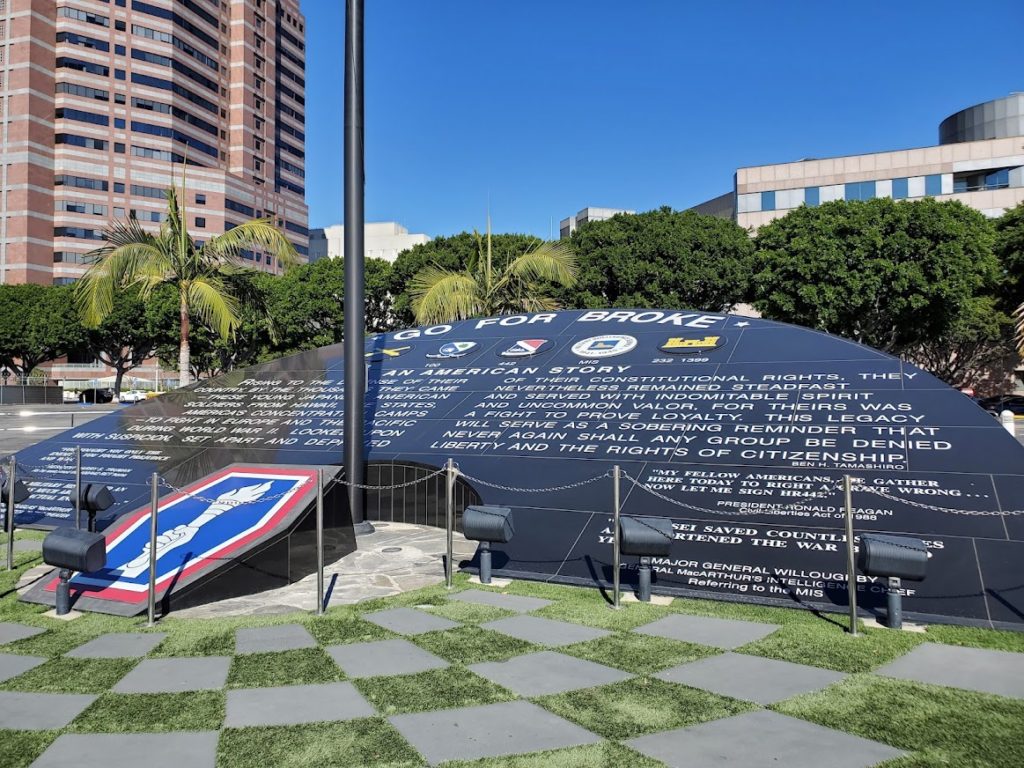 Marukai Market is a shopping center with an assortment of shops and Japanese food items. It is located off Astronaut way and has a sculpture in the square dedicated to the Space Shuttle with an excellent view of Los Angeles City Hall.
Doubletree Kyoto Garden is located on the rooftop of the Doubletree hotel. It has a half-acre of trees, flowers, and shrubs with a pond and waterfall and is free to visit.
James Irvine Japanese Garden at the Japanese Cultural and Community Center (JACCC) is a serene zen garden with a waterfall, cedar bridges, and stone lanterns. It is closed during the pandemic but will hopefully reopen soon.
The Los Angeles Hompa Hongwanji Buddhist Temple was originally housed across from where the Japanese American National Museum is located now. It was built in 1925 and is a historical landmark. The temple moved to a new location at 815 1st Street in Little Tokyo. The old building was also the Japanese American National Museum's first work and exhibit space. During WWII, it housed the belongings of Japanese Americans who were ordered into internment camps.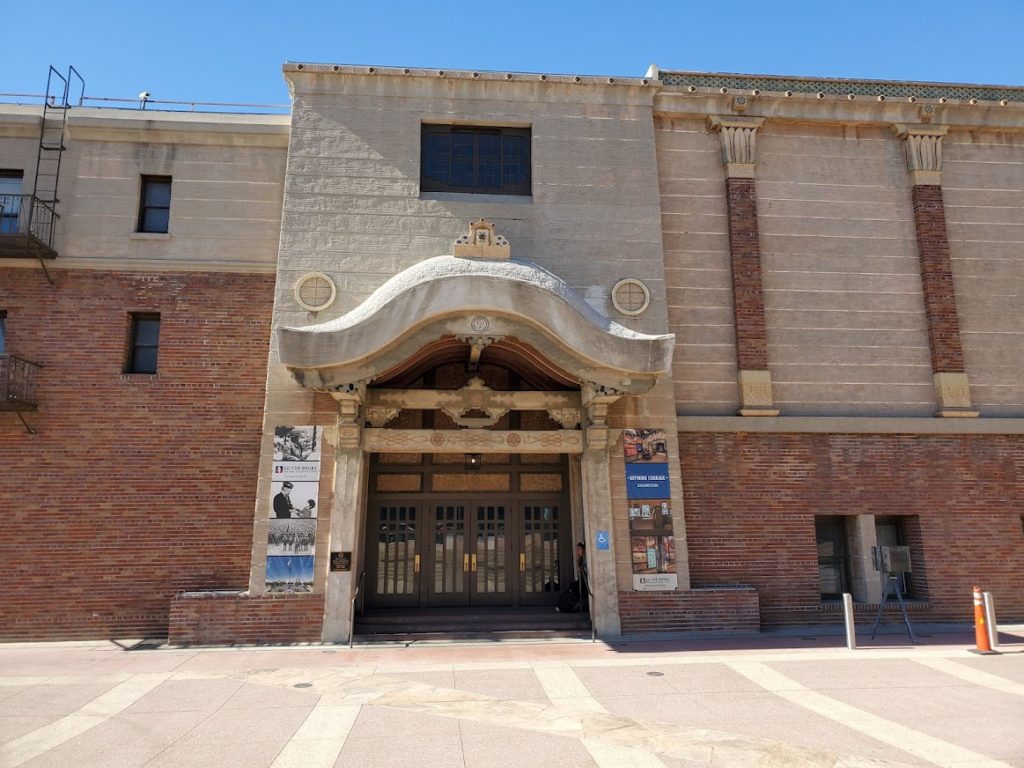 If you are staying in the downtown area of LA you may want to book a room at either the Hilton Doubletree or the Miyako hotel, with Asian-inspired décor. Both offer a serene Japanese cultural experience.
You may also enjoy Japan House LA in Hollywood.
For more things to do in Little Tokyo, click here.
This post may contain affiliate links. I will receive a tiny amount of compensation at no extra cost to you if you make a purchase.