The Walk of Fame in Los Angeles isn't usually associated with art and culture in the classic sense. It's known more for its theatres and attractions like Ripley's Believe it or Not, the Hollywood Wax Museum, and the Museum of Illusions. But on the 2nd floor of the Dolby Center, at Hollywood and Highland, is a jewel of an exhibition space called Japan House Los Angeles, and it truly takes you into another world.
I heard about it through friends and watched an online presentation by Japan House Los Angeles about its exhibit Kumihimo: The Art of Japanese Silk Braiding by Domyo.
The webinar was so intriguing I wanted to see Kimihimo for myself
After parking at the Dolby Center, I went up the escalator to the 2nd floor.
The Dolby Center is currently under renovation so there is scaffolding everywhere. However, it will soon be gleaming again and ready for the Academy Awards.
A friendly doorman greeted me at the door, asked to see my vaccination card, let me enter the exhibition, and validated my parking. Everyone there was friendly and went out of their way to answer my questions.
Learning the history of Japanese silk braiding
The first section of the Kumihimo exhibit focused on early Japanese silk braiding designs.
Silk braiding in Japan was discovered in ancient burial grounds as far back as 6,000 years ago. But, the art of Kumihimo began to emerge during the Asuka and Nara periods between 538 – 794 AD after Japan was introduced to continental Asia.
By the Heian period, (794-1185 AD) silk braiding had become more elaborate and advanced and was used to adorn costumes for the aristocracy, furniture. décor, musical instruments, temples, and shrines.
A long table was laid out with Kumihimo designs that were replicated from silk braiding found in the Imperial repository and Hōryū-ji Buddist Temple during the Nara period (710-794) and also from the Heian period. (794-1185 AD)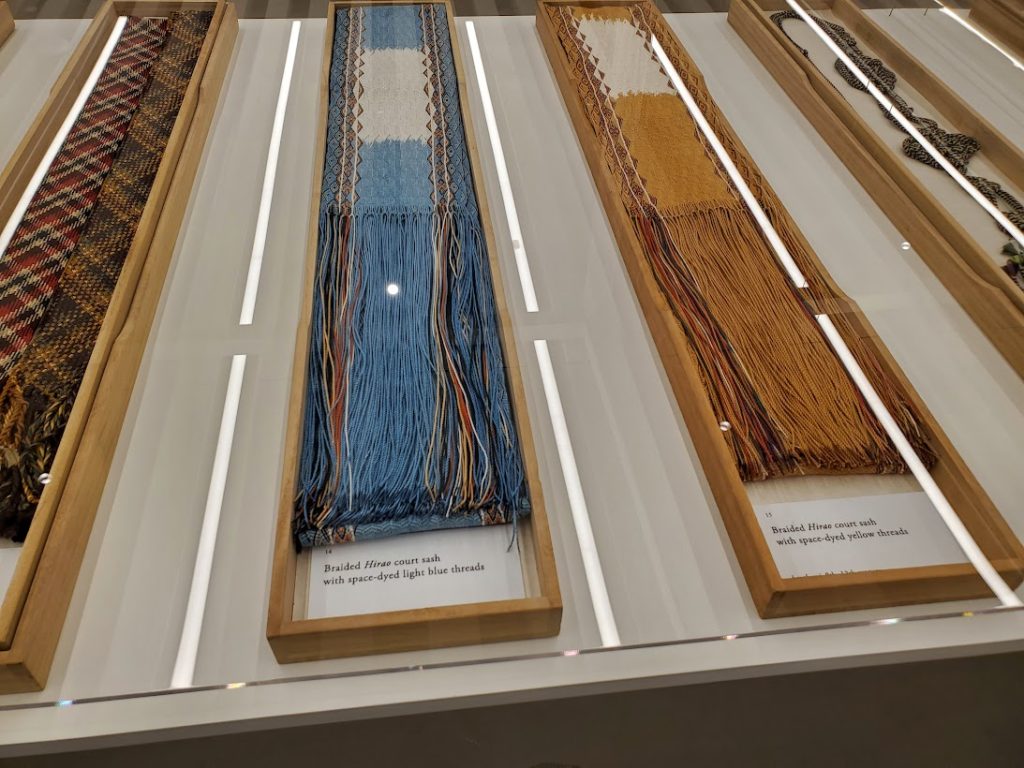 In later periods of Japanese history, Kumihimo was used to attach the plates of Samurai armor (Kamakura) and was also worn as a belt with kimonos (Edo).
The second section of the exhibit was all about structure, the process of silk braiding, and the tools used to create it.
Videos, photos, samples, and tools were on display to explain how the silk is dyed, braided, and constructed.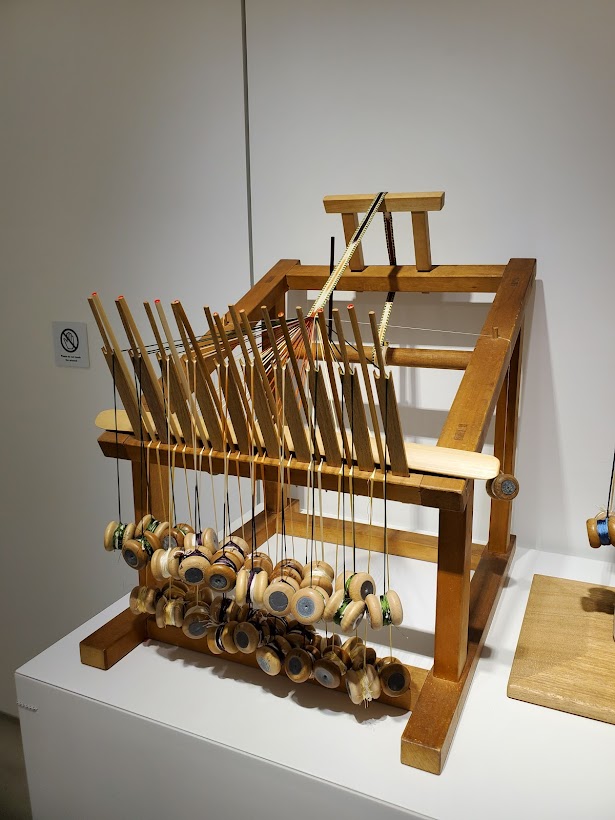 Costumes were also on display, and some were taken apart to show how the patterns were stitched together.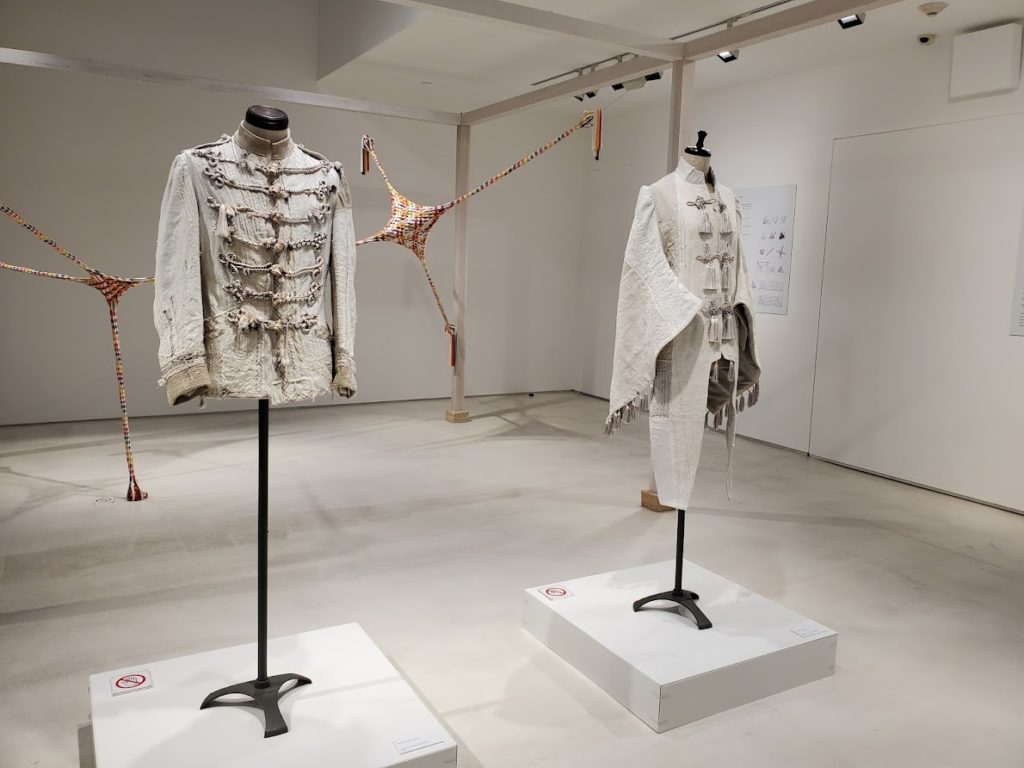 Domyo has been producing silk braided designs since 1652 in Tokyo. In the third section of the exhibit, there was a display of Domyo's silk braiding designs such as men's neckties that are so intricate they take three days to complete.
About Japan House Los Angeles
Japan House has cultural centers in Los Angeles, London, and Sao Paulo. Its mission is to foster awareness and appreciation for Japanese culture by showcasing the best of its art, design, food, technology, and innovation. It also hosts special events, webinars, and workshops.
The second-floor venue is a 6,000 square foot exhibition space and admission is free. There is also an 8,000 square foot library and event facility on the 5th floor with a striking view of Hollywood below.
Japan House Los Angeles offers a variety of cultural exhibits that rotate every two or three months. If you are interested in visiting Japan, you will also find a collection of travel books and information to help you plan your trip.
Visit their website to see what's new by clicking here.
This post may contain affiliate links. I will receive a tiny amount of compensation at no extra cost to you if you make a purchase.