In a world of Instagram pics, where do you go to find a unique photo opportunity? If you're in Los Angeles, you can go to the Museum of Illusions on Hollywood Boulevard's Walk of Fame. I was invited for a visit to check it out.
Hollywood Blvd isn't for everyone
The boulevard is kind of a zoo but lots of fun for people watching. If you aren't into crowds and craziness, then you may want to go to the beach instead. However, if you want to experience the wildlife in Hollywood and I don't mean the furry kind, then come on down. It's like Fisherman's Wharf or Times Square with plenty of tour buses, hustlers, and sightseers.
As we walked to the museum, we passed by a variety of Spidermen, Mickey Mouse, Snow White, and even Chewbacca.
The Museum of Illusions
Just a quick walk from the LA Metro Station, the Museum of Illusions is surrounded by other "museums" of its type like the Hollywood Wax Museum, Ripley's Believe it or Not, the Museum of Selfies, Madame Tussauds, The Hollywood Museum (in the old Max Factor building) and even the Museum of Death.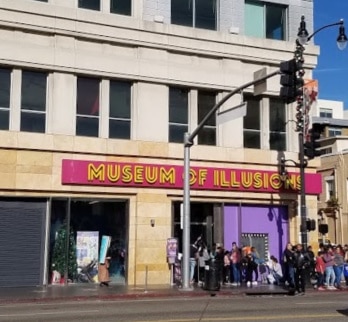 We got there at 12 pm on a Friday, which was a good thing because as we were leaving, the line of people who wanted to come in was getting long.
The photo gallery
There are two sections to the museum. The first is a gallery filled with optical illusion murals. Each has a painted icon somewhere on the floor that gives you the best position to take your shot. There are also photo samples on the wall so you'll know the best position to place yourself. Tripods are available to rent if you and a companion want to both be in a photo.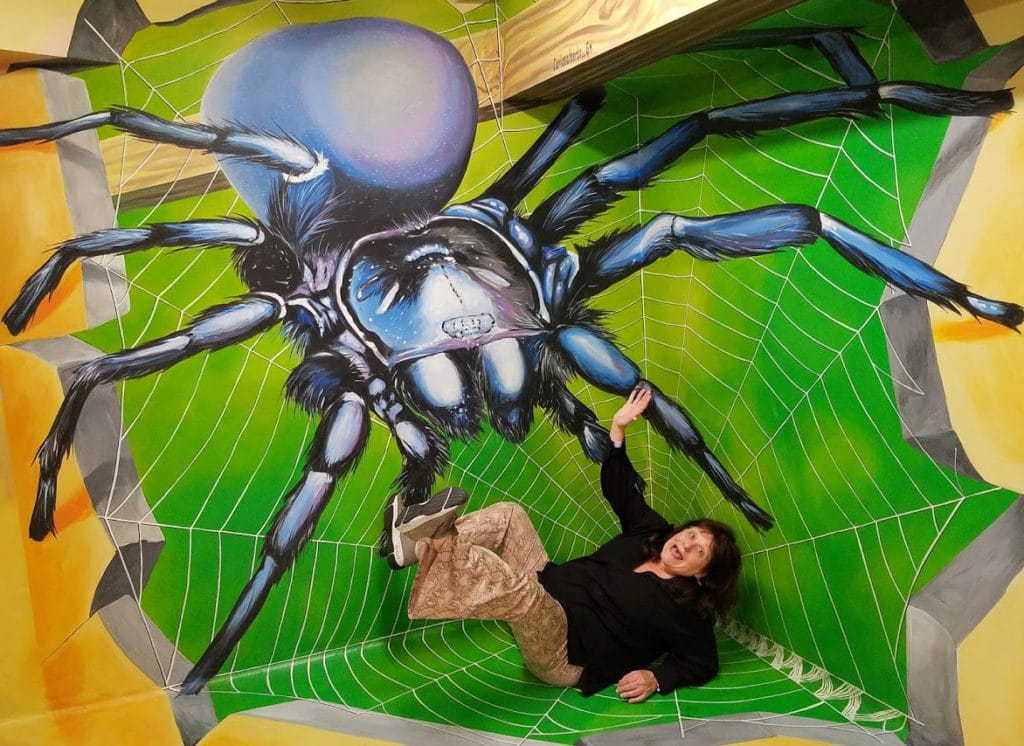 You can get some pretty wild shots that are fun to post or send to relatives and friends.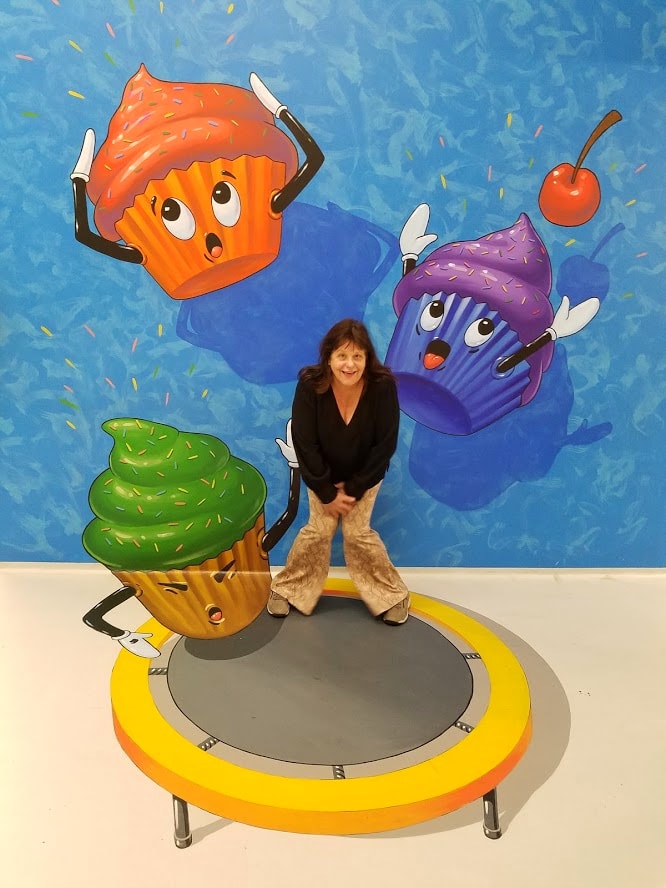 The murals are placed close together on each side of the gallery walls, so at first, it was a little confusing finding the floor marks and hard to avoid someone walking through a shot. But despite those challenges, we managed pretty well. I hammed it up big time. The gallery staff was great about managing the crowd size so the rooms didn't get packed.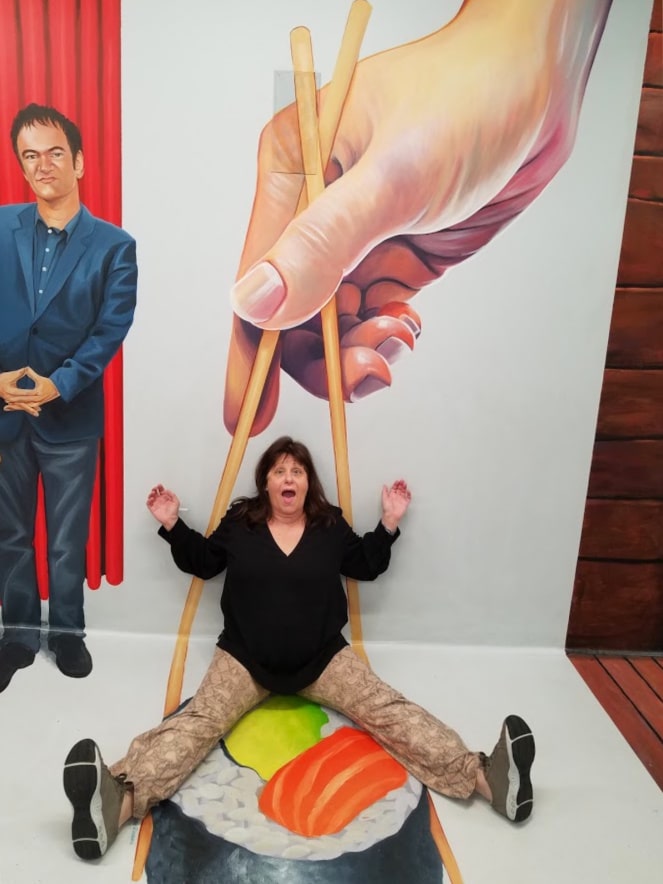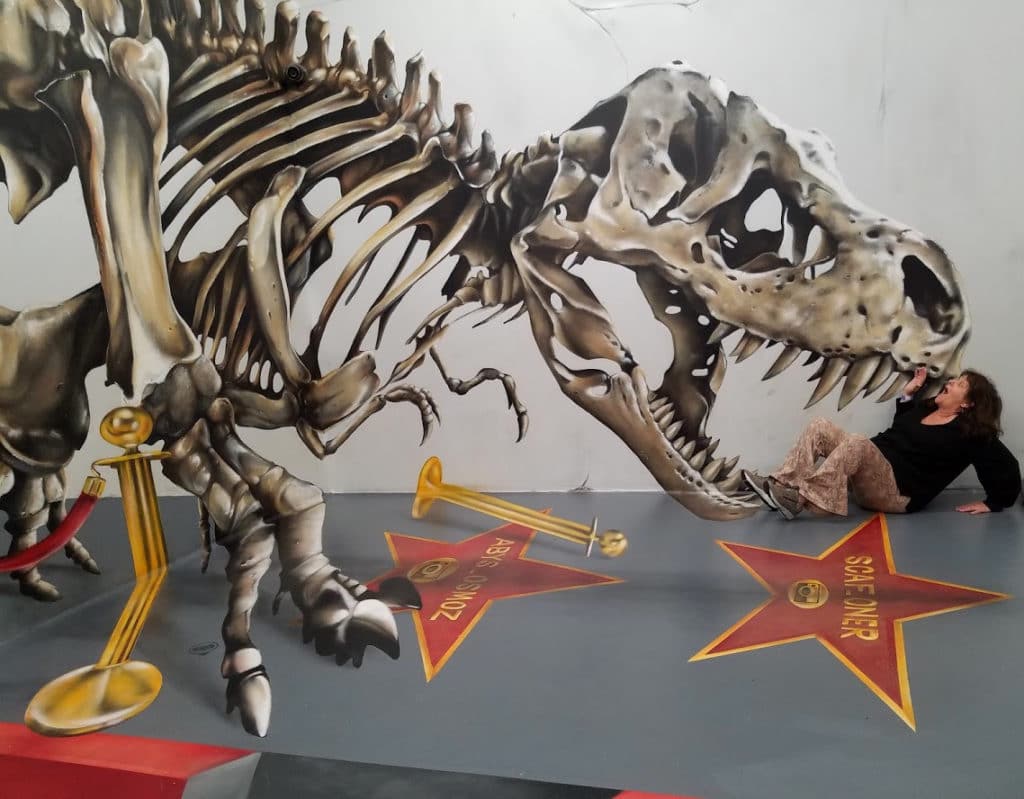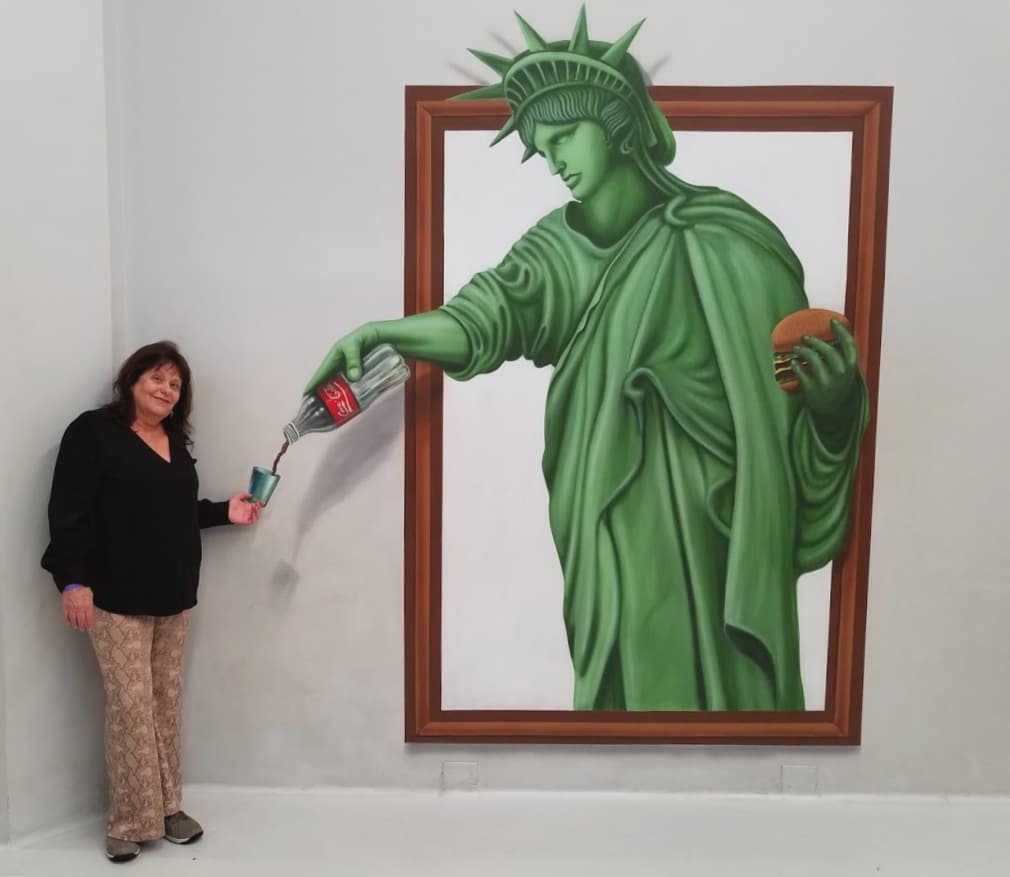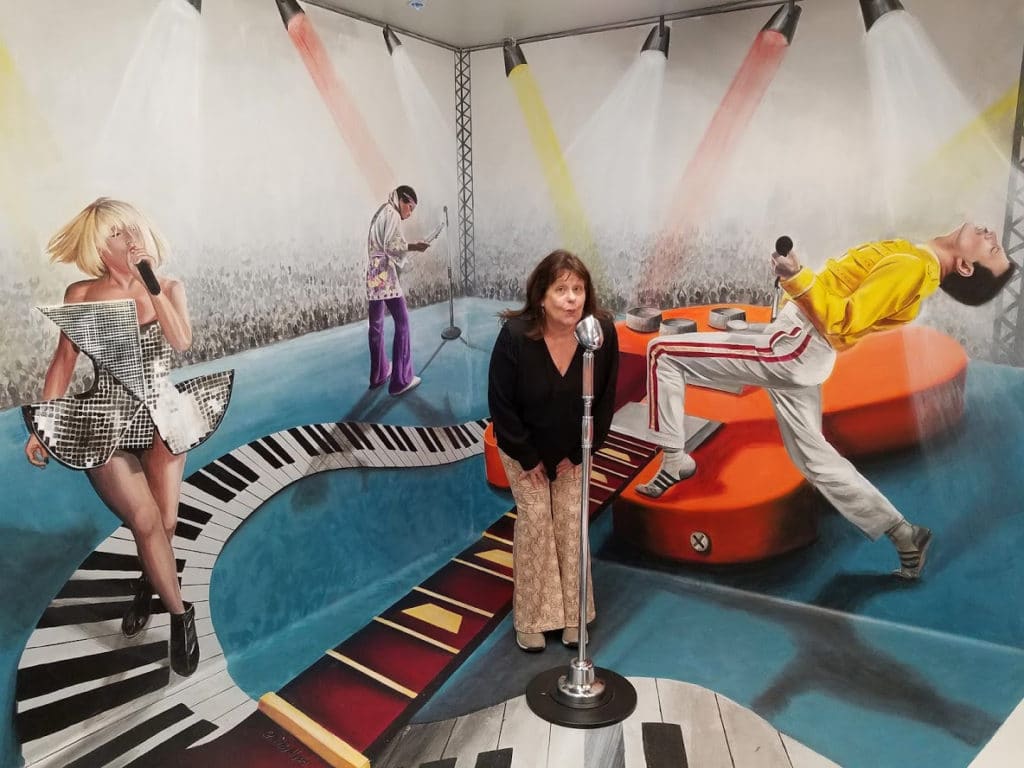 The Upside-Down House
After winding our way through the gallery of murals, which included some that were upstairs, we were sent around to the Upside-Down House in the other section of the museum. It's a series of rooms where all the furnishings are upside down.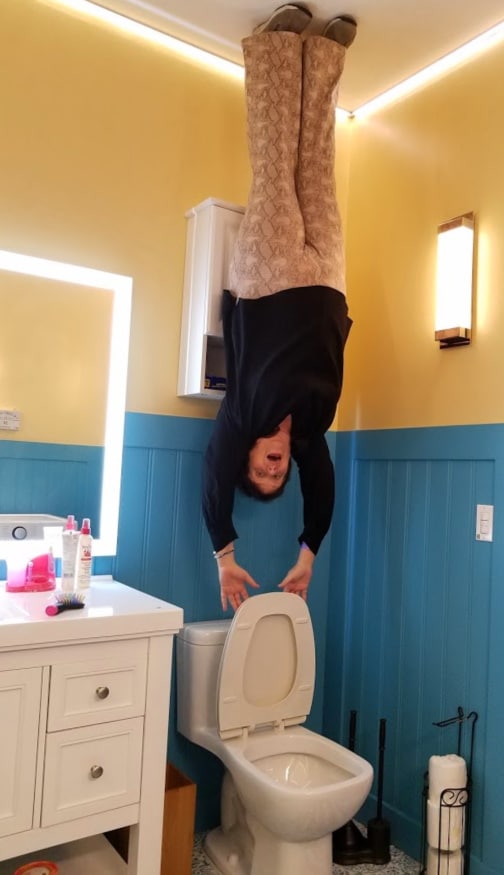 Each group gets 4 minutes on a timer to take their shots. Afterward, you can use your smartphone or editing software on your computer to rotate and adjust them. Once they're rotated, it will look like you're upside down.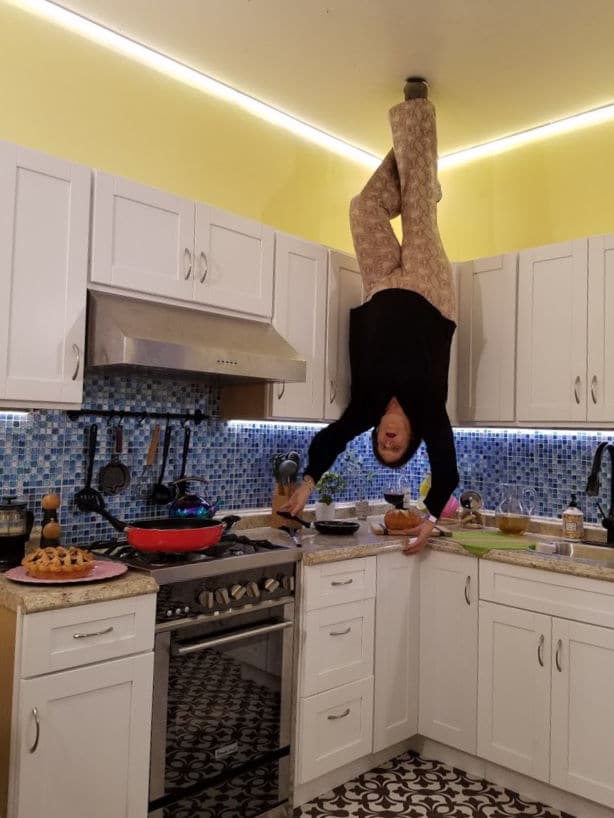 If you're planning a visit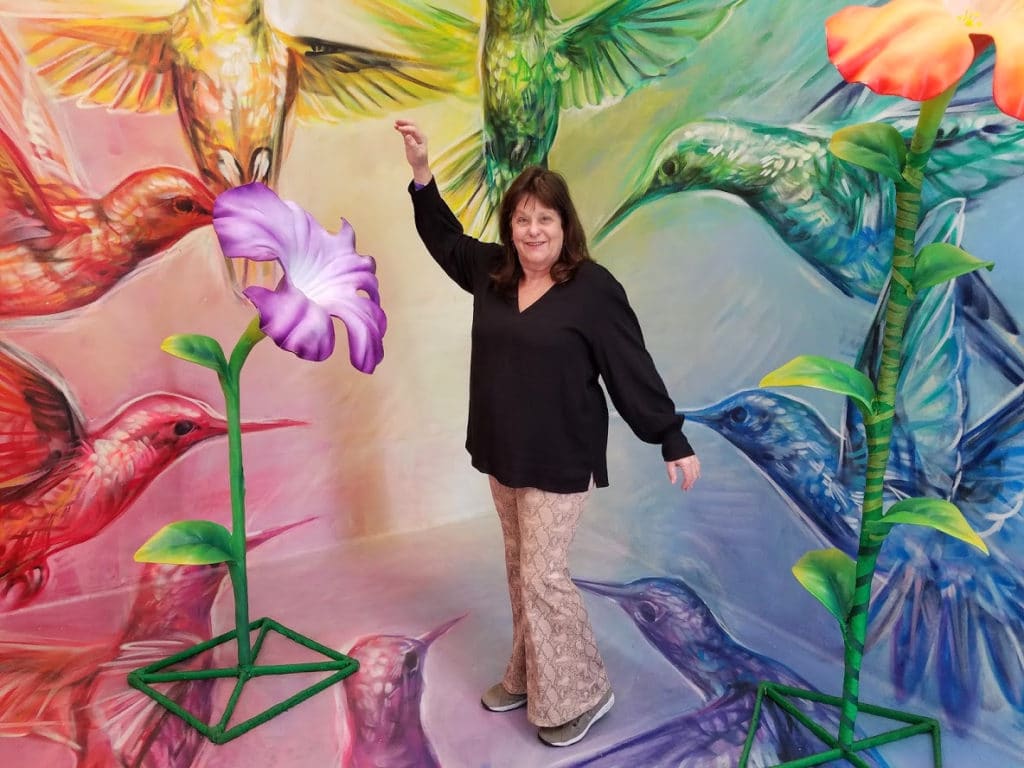 The entire experience takes about an hour, so you'll have plenty of time to have lunch or dinner on Hollywood Boulevard. You may want to try the iconic Musso & Frank Grill or the Pig 'N' Whistle and then do more sightseeing.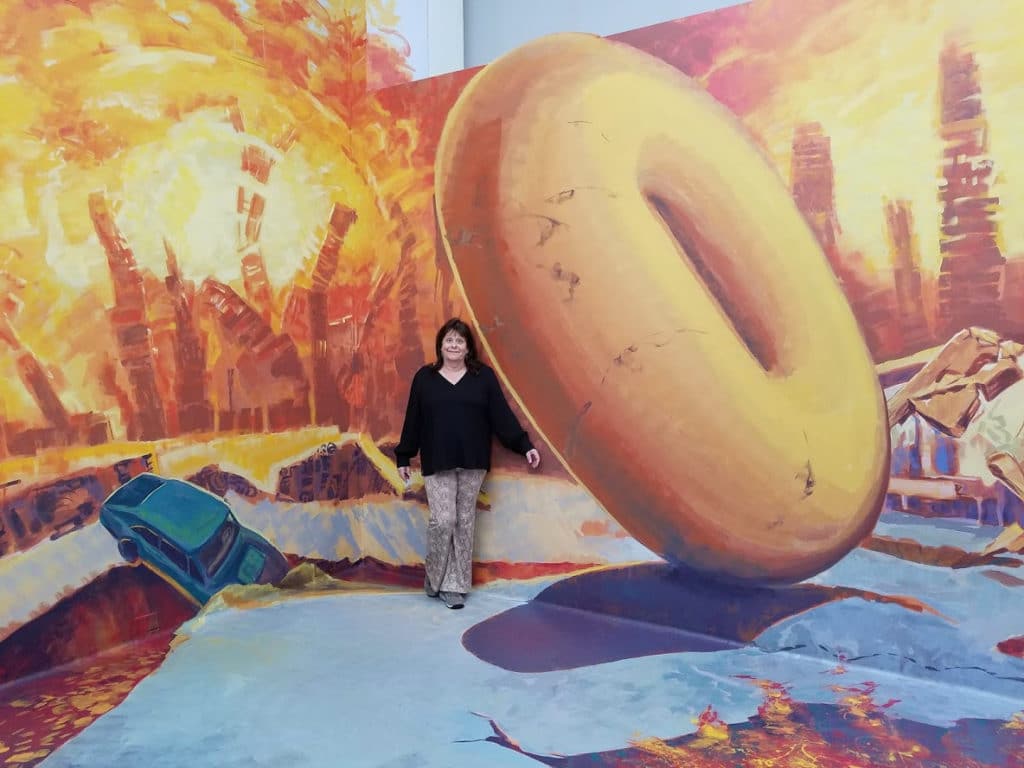 Tickets to the museum are a tad expensive but that's because it's a tourist attraction. Once you're through, you'll have enough Instagram photos to last you for a lifetime.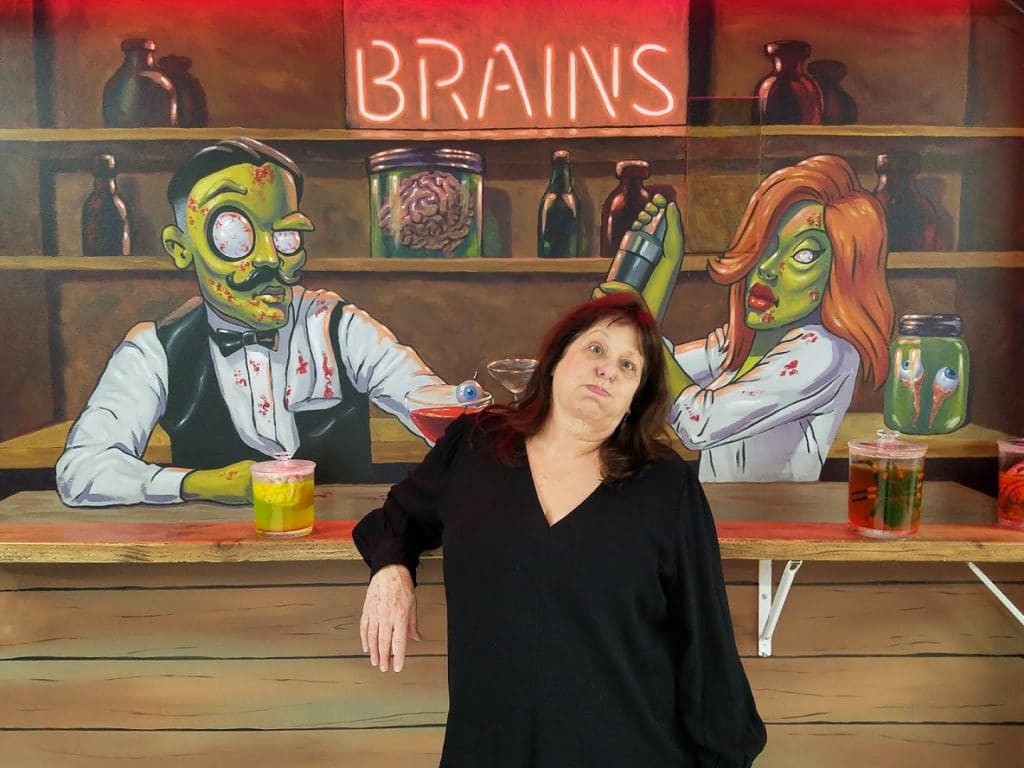 The Museum of Illusions, Hollywood, California
6751 Hollywood Blvd, Los Angeles, CA 90028-4623 – 1-800-593-2902
The Museum of Illusions in Hollywood gave us complimentary tickets to write this review, but all my opinions are my own.
This post may contain affiliate links. I will receive a tiny amount of compensation at no extra cost to you if you make a purchase.