If you are craving fresh seafood that won't break your bank account and are looking for an escape by the sea in Los Angeles, then Malibu Seafood is where you want to be.
It's a tiny fish market and patio cafe on Pacific Coast Highway that looks sort of like a shack. After you order your meal, you can take it outdoors to eat on the patio or up a set of stairs where long family-style tables are assembled for large groups.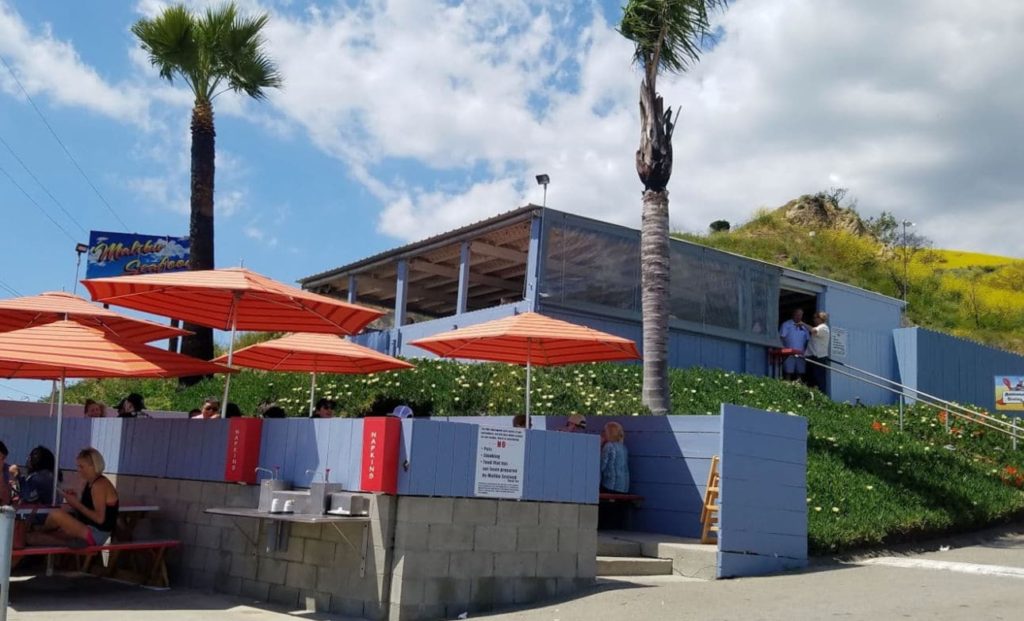 But, because it's take-out, you can also take it with you and enjoy your meal on the beach across the street.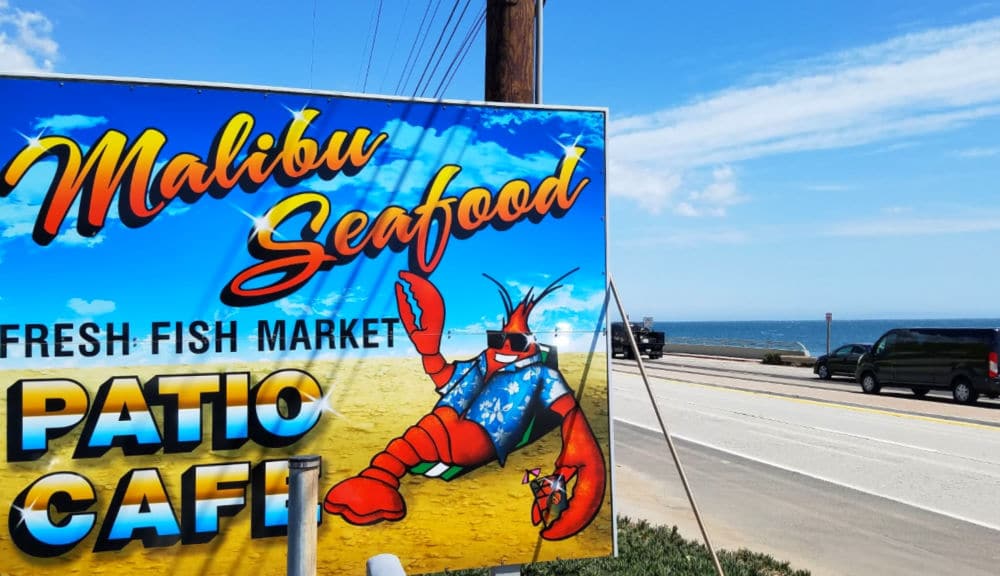 You have to stand in line at the market to place your order. And, believe me, there's always a line. This was a Tuesday, afternoon in spring.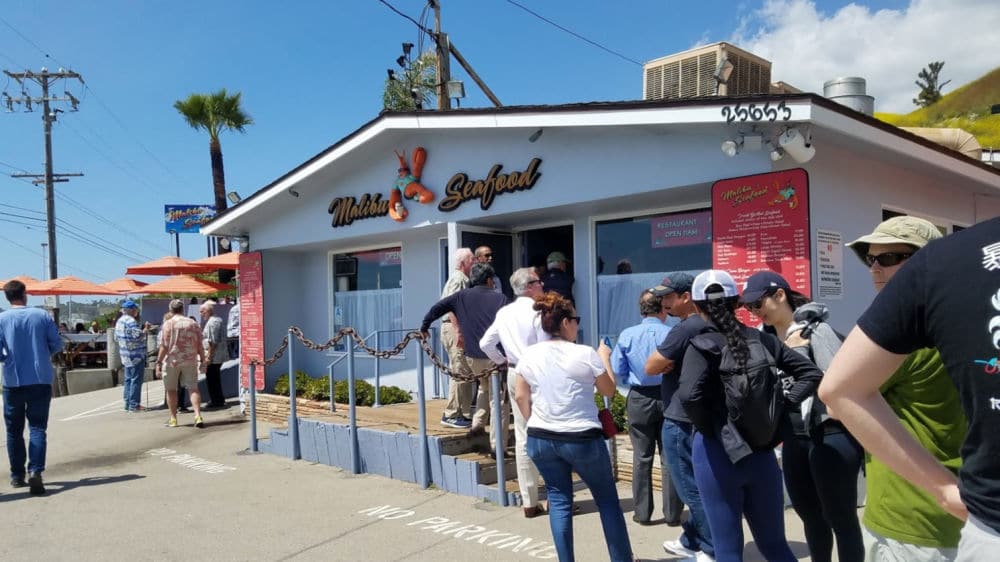 They will give you a buzzer that will go off when your food's ready. Or, if you want to take home fish to cook at home there's a fish market inside with the day's fresh catch.
While I was there a woman who was in line next to me recommended the Fish and Chips. She said it was the best she's ever had and her British friend agreed. Being calorie conscious,  I ordered their fresh crab and shrimp salad. You won't find any fake KRAB in that salad. It was the REAL thing.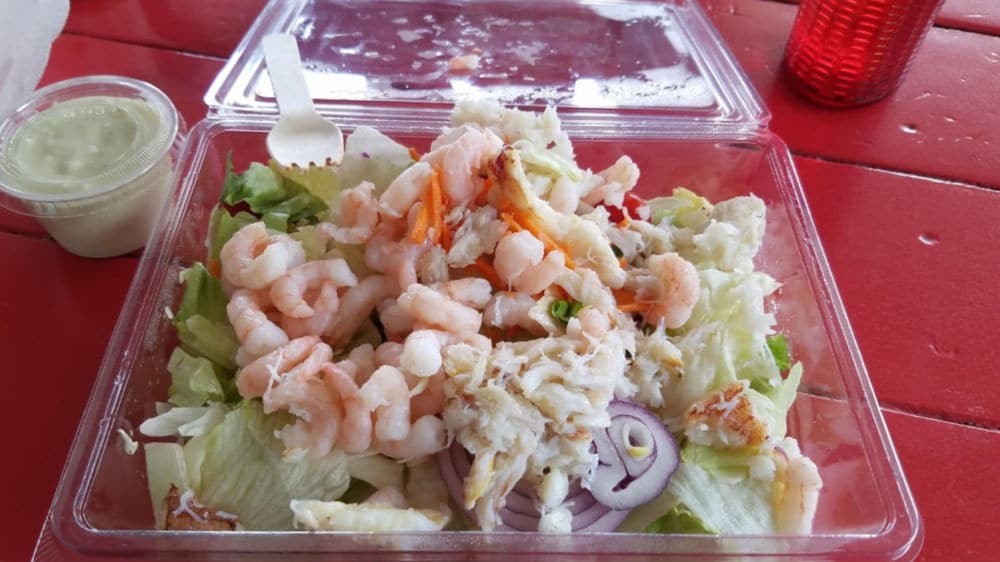 I love the casual atmosphere and on a beautiful sunny day in Malibu, it's a seafood lover's paradise.
Malibu Seafood is located at 25653 Pacific Coast Hwy in Malibu, California.
This post may contain affiliate links. I will receive a tiny amount of compensation at no extra cost to you if you make a purchase.