I've been to the Disney Concert Hall in downtown LA many times but it's always in its most festive glory during the holidays. The LA Philharmonic plays there after finishing its summer run at the Hollywood Bowl as well as the LA Master Chorale and performance groups including top organists.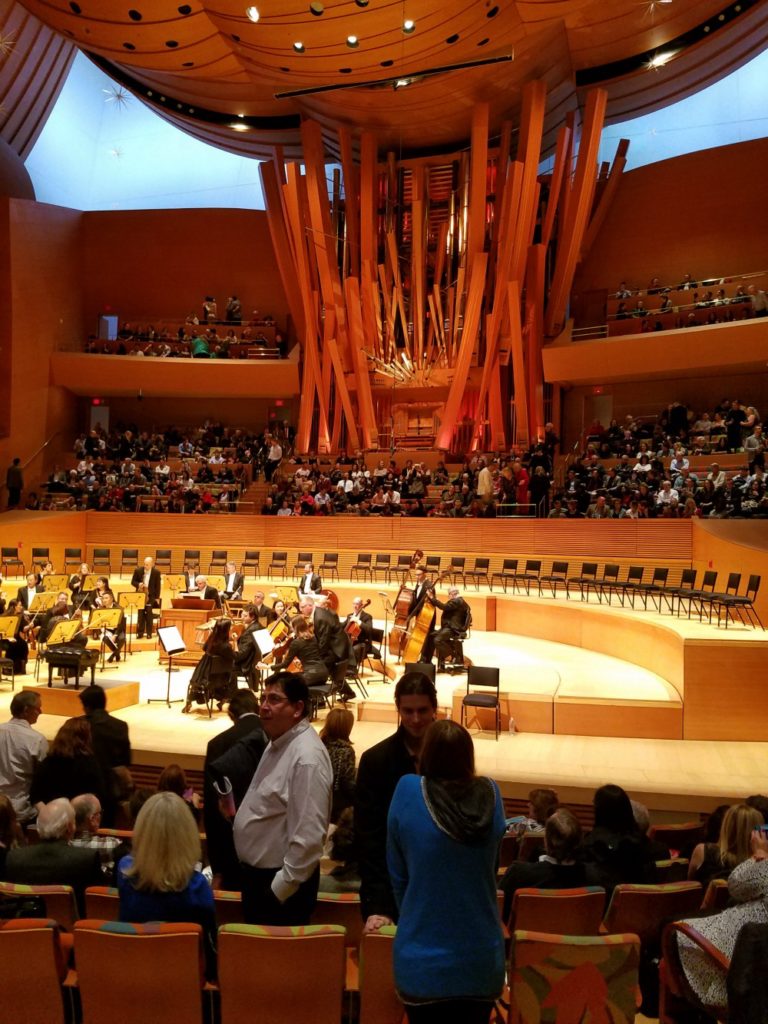 If you have time, take a walk through Grand Park especially during the holidays when it's lit up with lights.
The building was designed by renowned architect Frank Gehry. It's stunning to look at from the outside with its remarkable curved stainless steel concept design. The inside is equally spectacular decked out in warm Douglas fir with a blue-sky window in the ceiling.
Lillian Disney, along with many other individual and corporate donors have made it possible to bring together musicians and performers from all over the world.
Acoustically, it's a sophisticated venue for the many concerts and performances that take place there during the year.
Often musicians will do preview performance meet and greets on the first floor to talk about their work before the concert.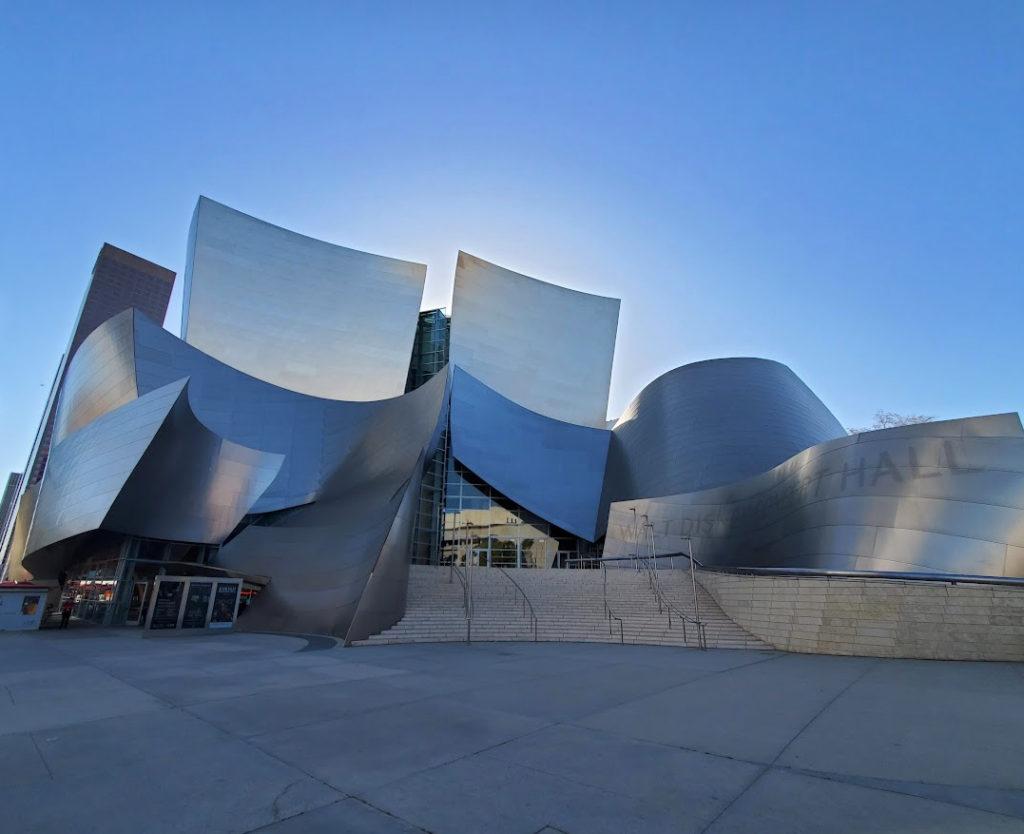 The 6,134 pipe organ at the rear of the stage is often referred to as "French Fries" because of its look. Organ builder Manuel Rosales designed it in collaboration with Frank Gehry and top organists come to play there. If you can catch one of their fabulous organ concerts it is always a treat.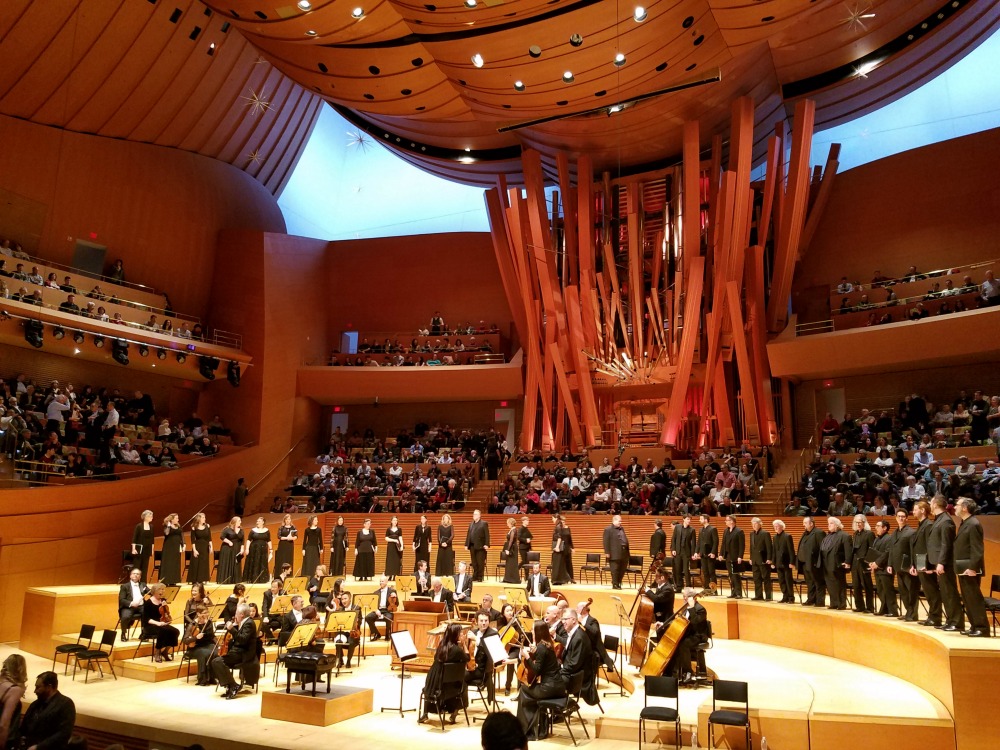 The Disney Concert Hall is located at 111 S Grand Ave, Los Angeles, CA 90012
Visit the Los Angeles Philharmonic website to find out about their upcoming events by clicking here.
Find the best literary, art & music tours in Los Angeles here
Where do you like to go to listen to concerts? Please leave a comment below.
This post may contain affiliate links. I will receive a tiny amount of compensation at no extra cost to you if you make a purchase.