The Tam O'Shanter Inn is a historic LA eatery that opened in 1922. I've always loved eating at old restaurants because "if they're old, they must be good."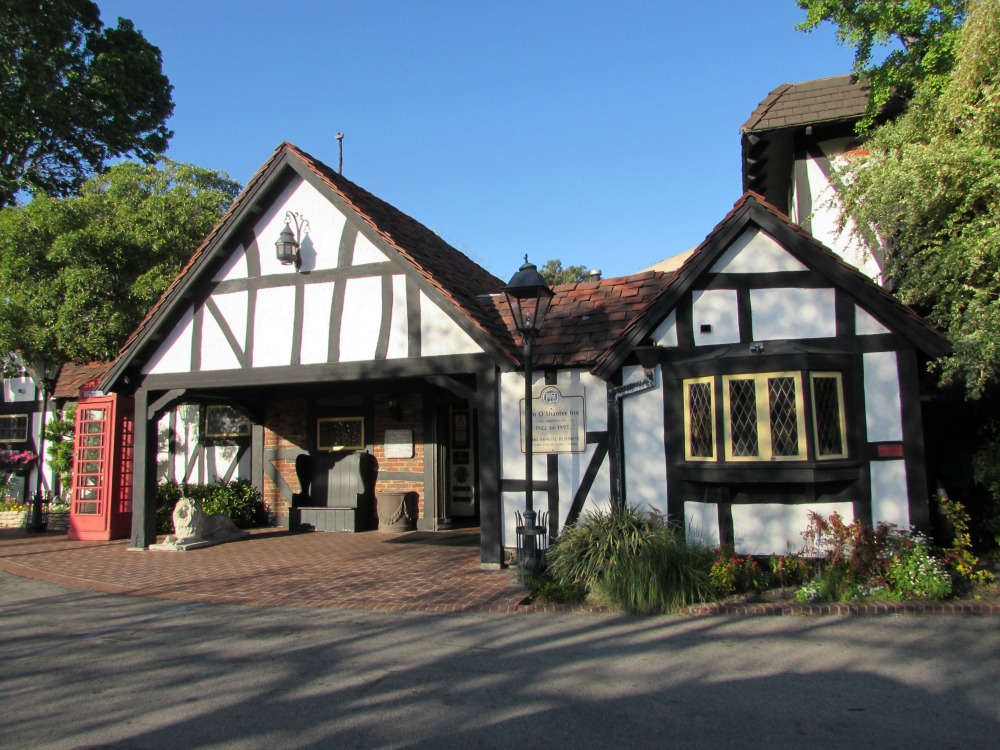 Before attending a theatre production in Atwater Village, we stopped at the Tam for an early dinner. Our knowledgeable waiter/tour guide Mark eagerly gave us a rundown of the restaurant's curious history.
Walt Disney loved eating at the Tam O'Shanter
Disney was a regular customer in the 1930s because it was near his home and studio. He first moved to Los Angeles from Missouri in 1923 and lived for a short time with his Uncle Robert at 4405 Kingswell Ave in Los Feliz. He later lived with his brother Roy and then his wife in the same area. The studio where he drew Mickey Mouse, was right down the street next to a coffee shop. Sadly, the old craftsman home on Kingswell is scheduled for demolition.
Both Walt and Roy put a $400 deposit on an office building between Griffith Park Blvd. and Monon St. at 2719 Hyperion Ave. There, they started their first studio and began creating their empire from 1929 – 1939 until they outgrew it and built the current Disney Studios in Burbank.
The Lawry's Chain
Lawrence Frank and his brother-in-law Walter Van de Kamp were the original owners of the Tam O'Shanter. The Van de Kamps were well known for their bakeries. They both also founded Lawry's Restaurants. Frank's son Richard, who took over the business after his death in 1970, died in 2015 at the age of 92. He is known for making Lawry's Seasoned Salt a household name. The family still owns Lawry's Restaurants, which includes the Tam O'Shanter and Five Crowns in Corona Del Mar. Richard's son Richard took over the business in 1997 as Chief Executive.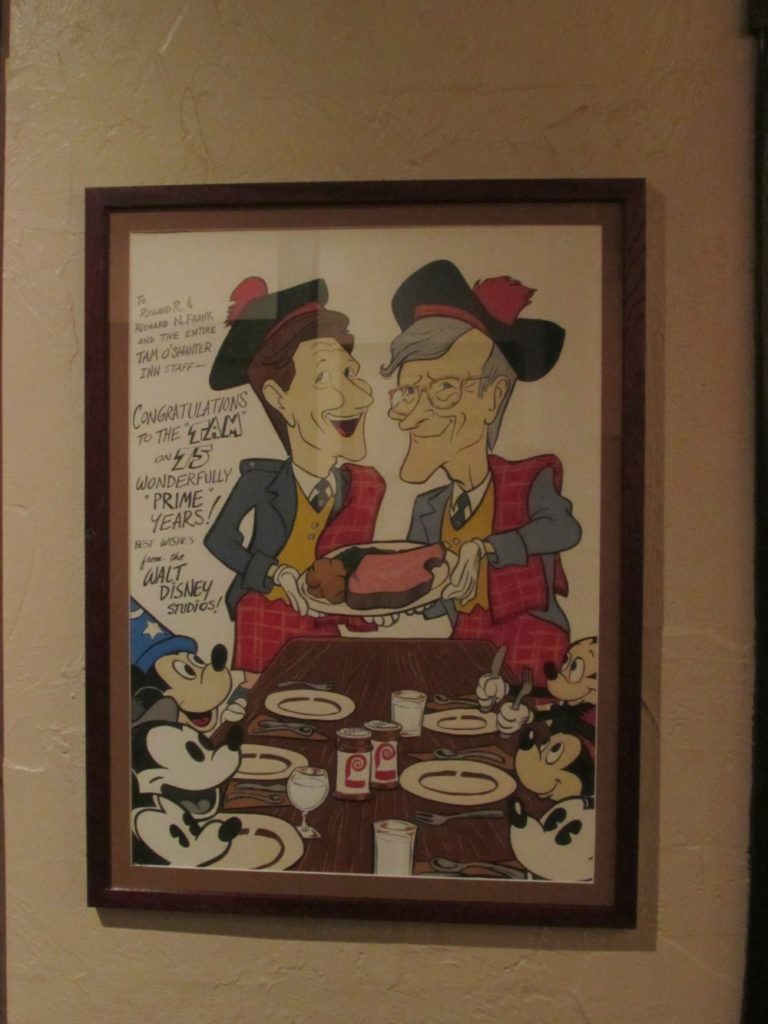 The Beginnings
The Tam O'Shanter started as a roadside stand that served potato chips and homemade sandwiches that you can still order today. There were six tables located outside under slatted wood umbrellas topped with electrical lights and a glass globe. Plans are in the works to build a large Hansel and Gretel-inspired outdoor fireplace made of stucco and creek rock like the one that sits in the original dining room.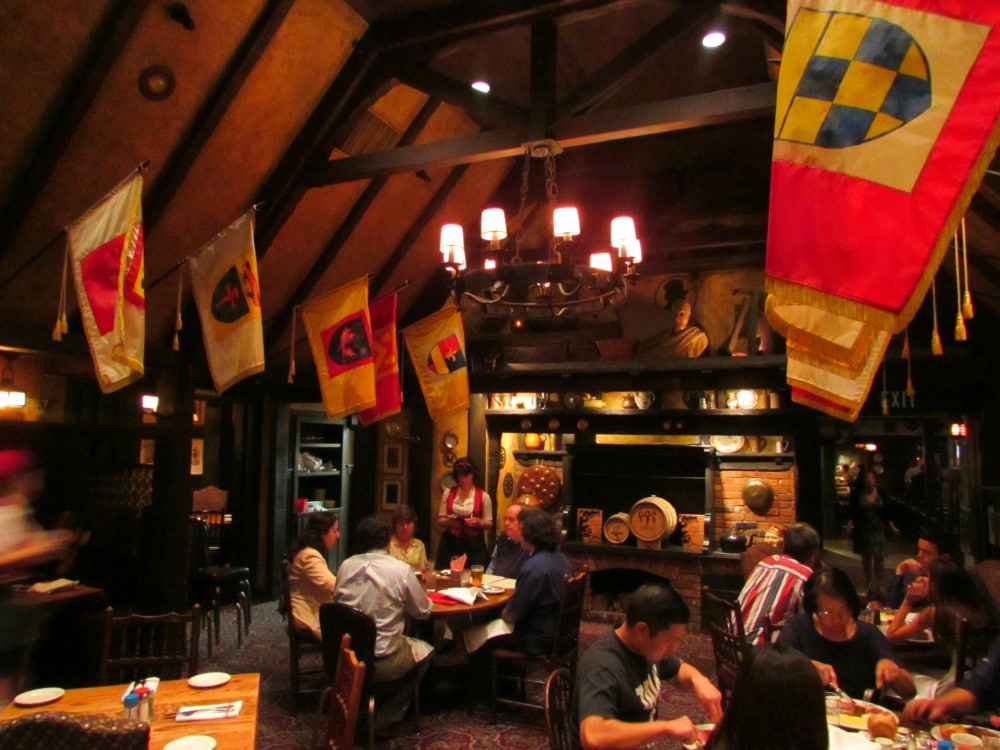 The historic LA eatery became so popular during its early days that it needed to be enlarged but was built against an office building. The office space was leased and Harry Oliver, a famed Academy Award set designer, was hired to seamlessly blend it in and give it its storybook Tudor décor. It's the only restaurant in Los Angeles that's bigger on the inside than it is on the outside.
The Tam was named after the famous poem "Tam O'Shanter" by Scottish poet Robert Burns and decorated with Scottish medieval weapons, crests, kilts, tartans, and Coat of Arms from floor to ceiling.
If you look at the front of the menu, you can see how the original restaurant looked. It is LA's oldest family-owned restaurant that's still in its original location.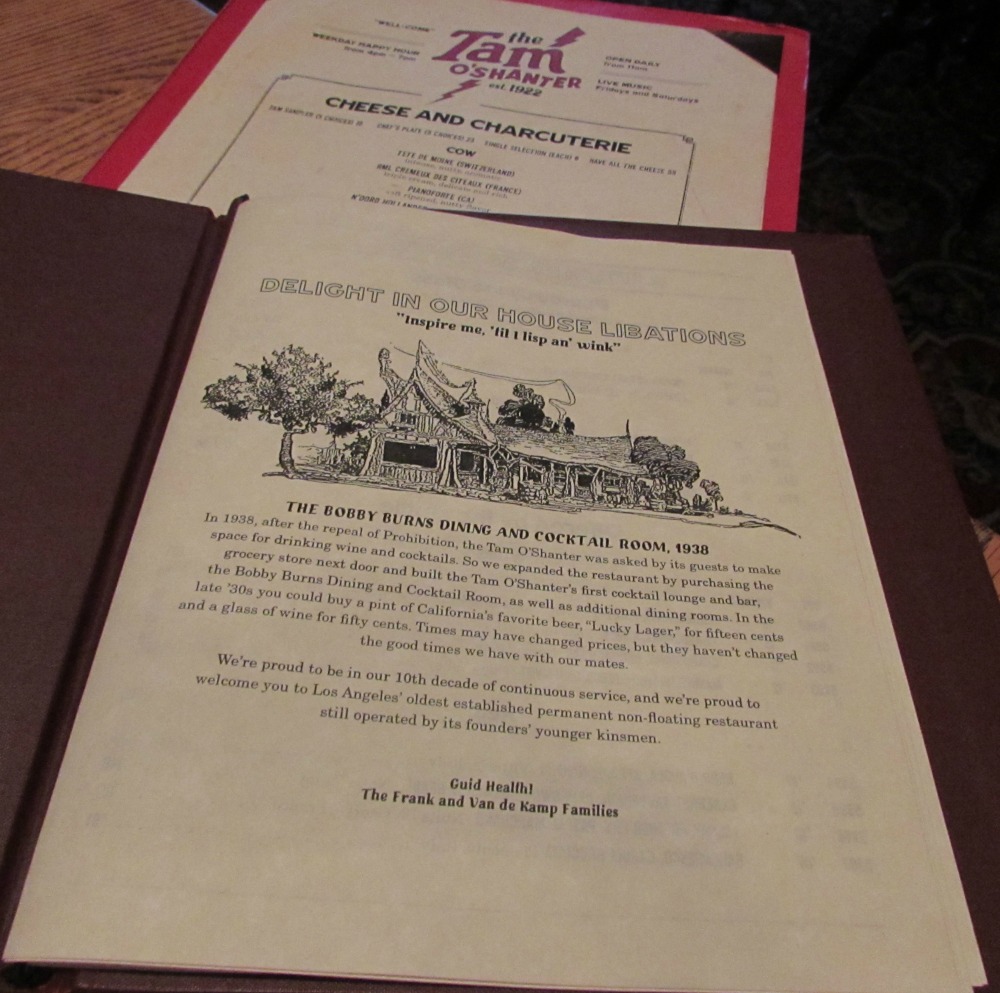 Lawrence Frank had the idea to start serving Prime Rib and found it was such a success that Lawry's Restaurant was created to feature it. They almost named it Lawrence's but decided on Lawry's instead.
Table 31
When Walt Disney and Roy were working at their Hyperion Studios, they would have lunch at the Tam O'Shanter with members of their animation crew and always sat at table #31. For a while, the table was outside and enclosed so that they could work together as they ate. There is now a cocktail called "Table 31" that was concocted in his honor. Walt jokingly referred to the Tam O'Shanter as "the studio commissary." because he ate there so often.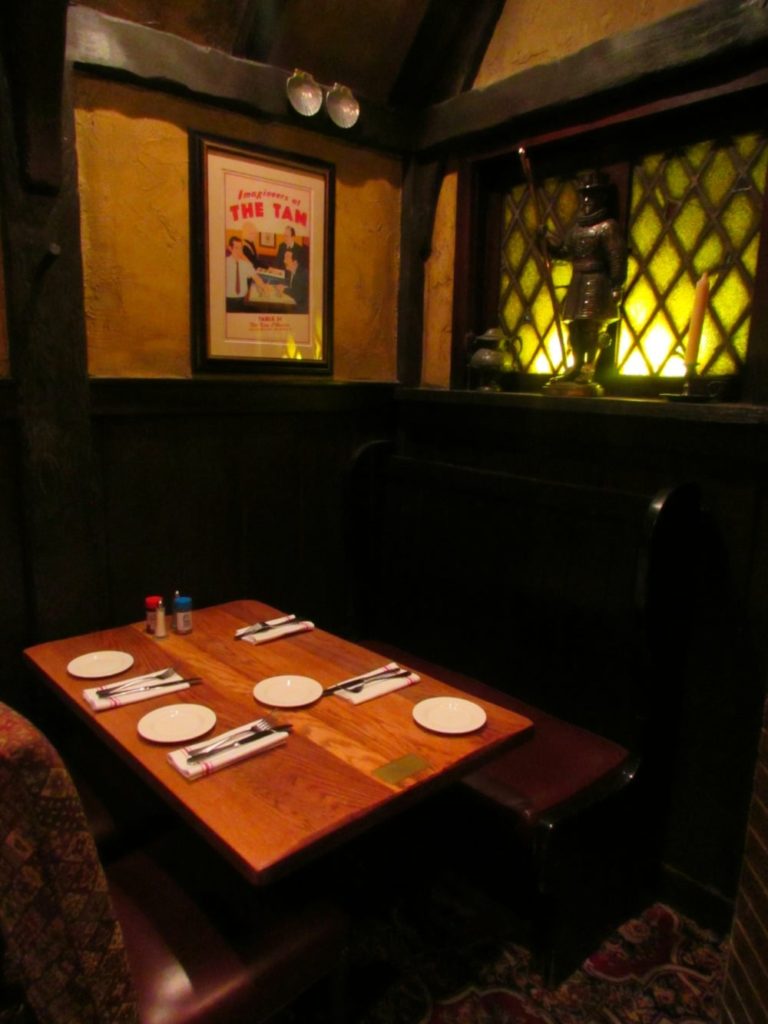 He would make sketches on the beverage napkins every day. Several years ago, some of the animators from Disney Studios took the table and brought it back with a plaque embedded into it commemorating Walt. They carved all of his sketches into the table.
John Wayne also loved coming to the restaurant and would sit at table 15. Other stars who ate there included Rudolph Valentino, Fatty Arbuckle, Mary Pickford, Douglas Fairbanks, Dorothy and Lillian Gish, Theda Bara, Gloria Swanson, and others.
Eclectic Pub Cuisine
The cuisine at the Tam O'Shanter Inn is a mixture of pub fare with a touch of the Scottish Highlands. Some of their traditional dishes include Shepherd's Pie, Corned Beef and Cabbage, Toad in the Hole, Haggis, Scotch Rarebit, and Prime Rib. I enjoyed their delightfully fresh fish and chips.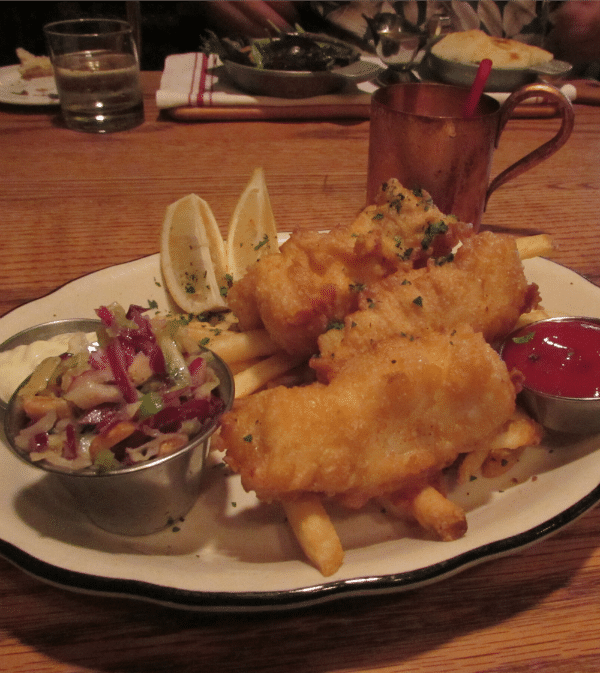 It reminded me of my short two nights in London.
One of their classic cocktails is the Moscow Mule, which is enjoying a revival in popularity.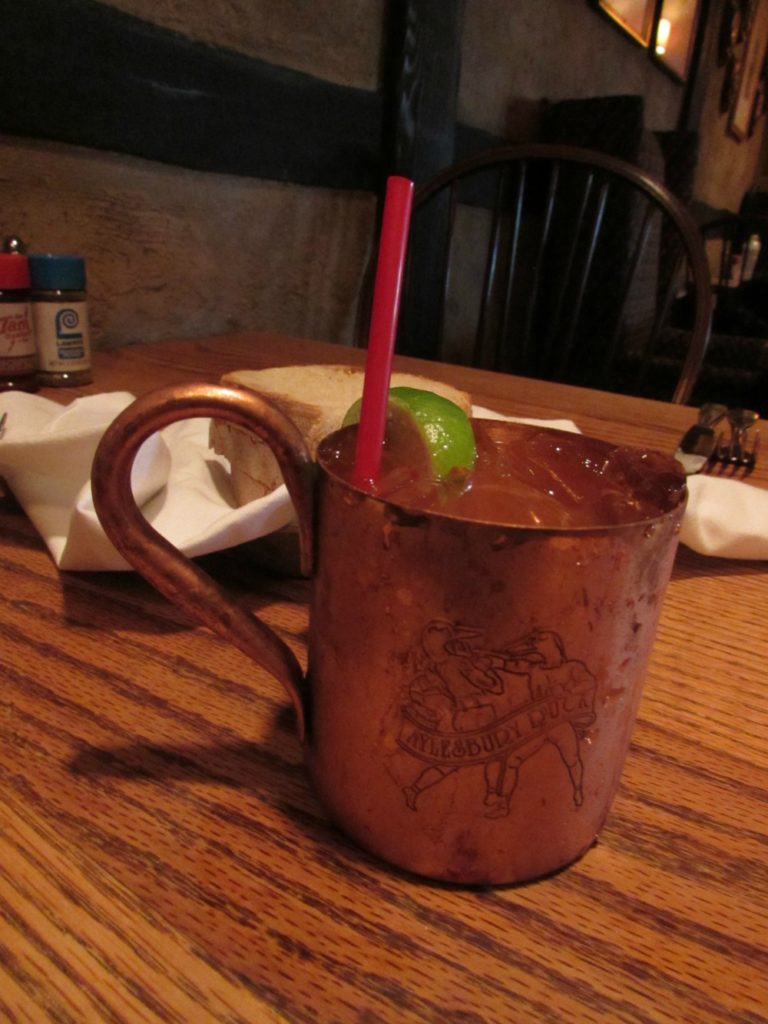 I also recommend that you try their large collection of beer and ales at their Ale and Sandwich Bar.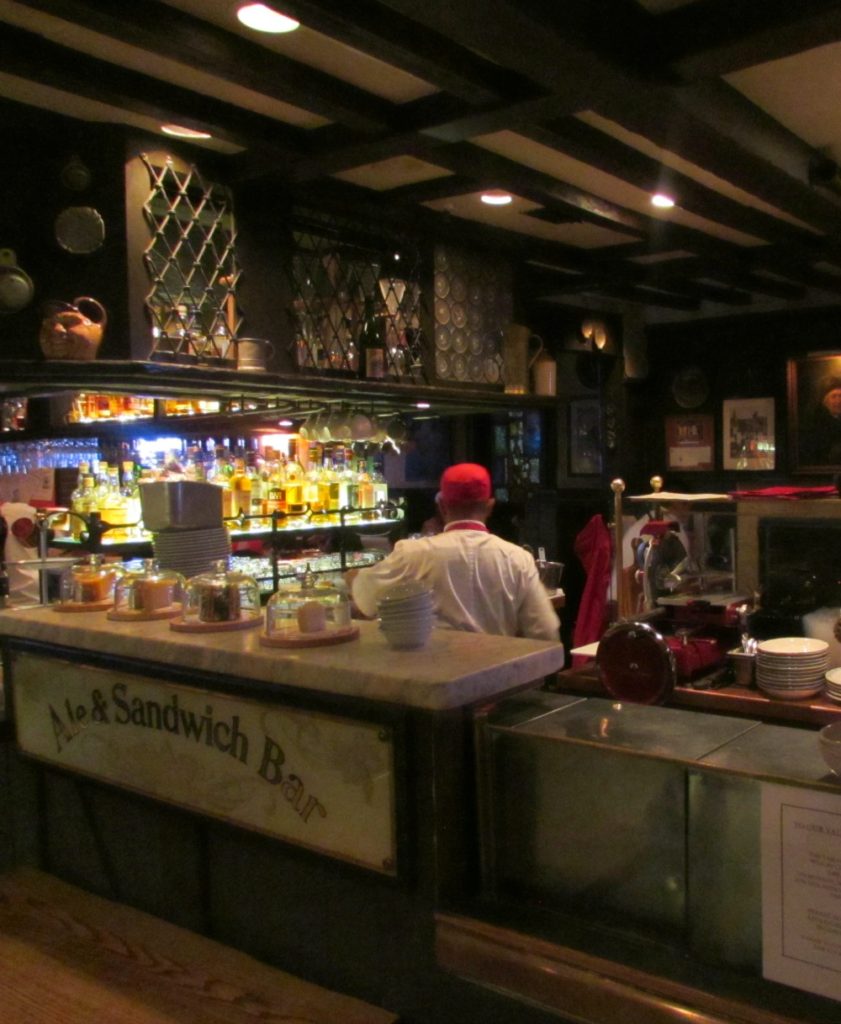 Our meal was topped off by a "to die for" chocolate souffle.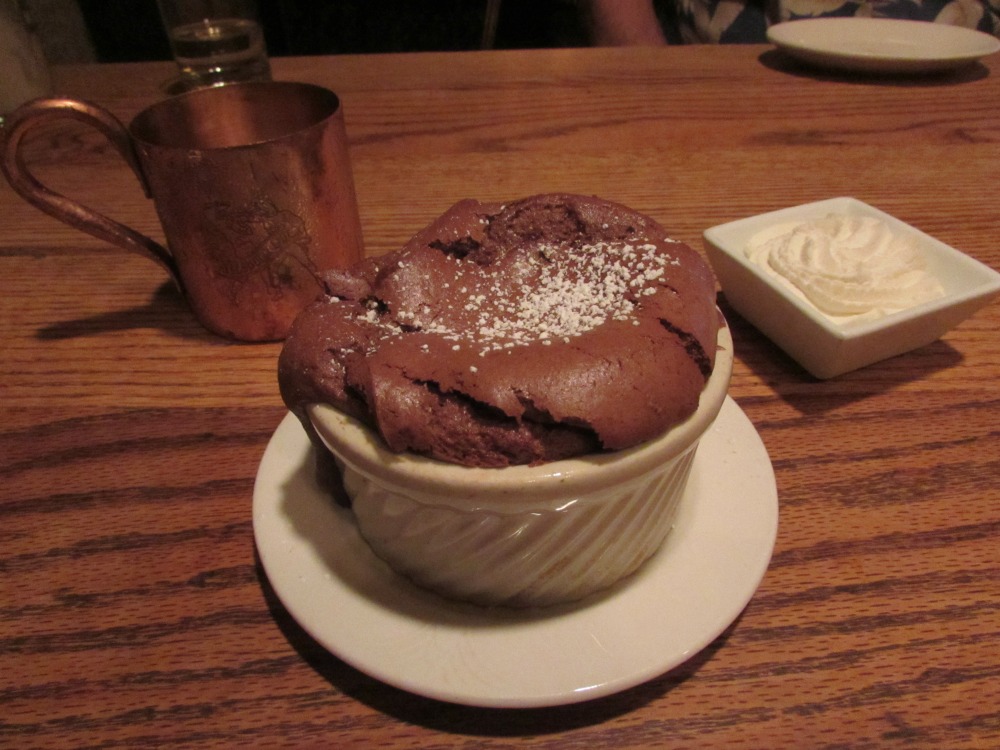 The Chef
Juan Escamilla came on as Executive Chef of the Tam O'Shanter Inn in 2015 and has added some of his special touches to the menu. They include Pan Seared Scottish Salmon with butternut squash puree, Tuscan Kale Salad, and his weekly "Chef Juan's Choice" specials.
The Tam O'Shanter Inn is a whimsical and well-preserved historic LA eatery and has fabulous food to boot.
You can find the Tam O'Shanter Inn at:
2980 Los Feliz Blvd.
Los Angeles, CA 90039
323-664-0228
Visit their website and menu here.
Do you have any favorite old restaurants? Please leave a comment below.
This post may contain affiliate links. I will receive a tiny amount of compensation at no extra cost to you if you make a purchase.