I'd never been to a Presidential Library before even though the Ronald Reagan Library in Simi Valley isn't far away from me in Los Angeles. But, after watching several compelling commercials on TV about an exhibition they had there it sounded like a good reason to go.
Entering the Ronald Reagan Presidential Library
The exhibition had been extended another week so the parking lots at the top of the hill were packed. I took their convenient shuttle service that picked me up at the bottom of the hill and dropped me at the entrance.  There, I was greeted by old Ronnie riding his horse.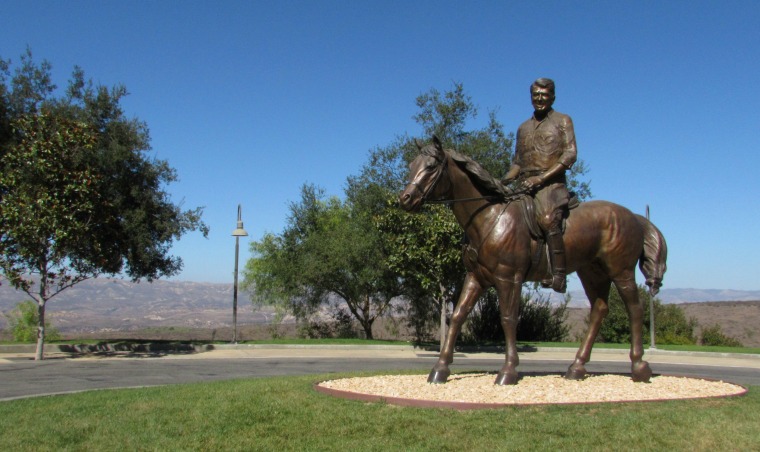 As I stood in line to get into the exhibit, I passed by statues of both Ronnie and Nancy with an inspiring quote over their heads.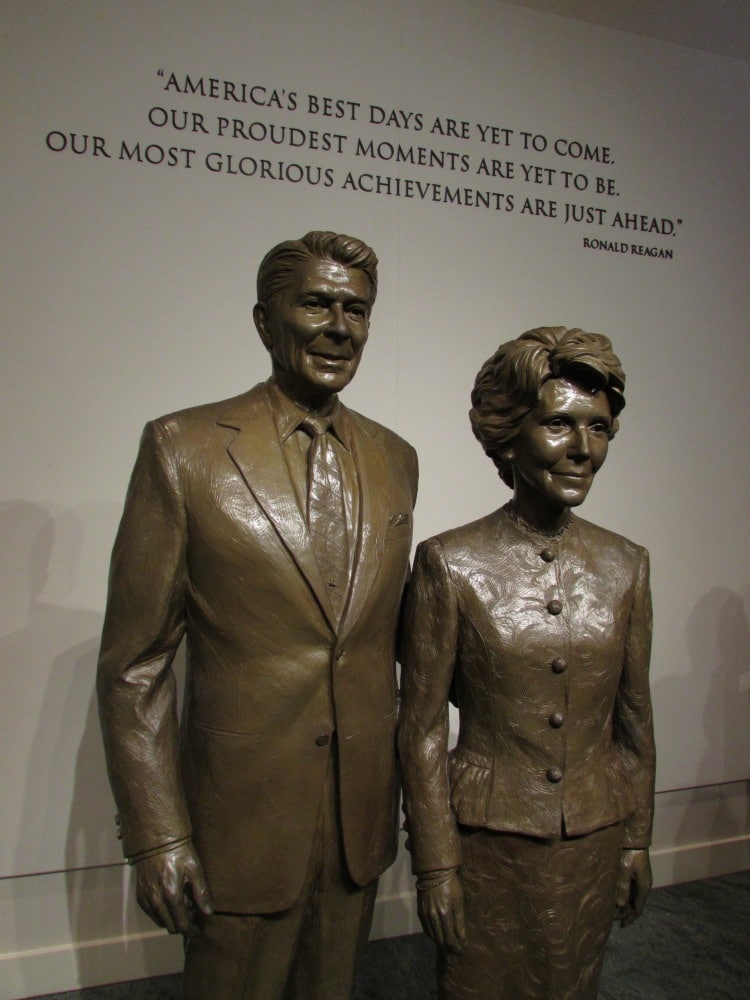 "America's best days are yet to come. Our proudest moments are yet to be. Our most glorious achievements are just ahead." ~ Ronald Reagan
You don't have to be a fan of the Reagans to know that these are good words for America to take to heart, especially now. The guy was the "great communicator" after all.
The library grounds
If you walk outside in the back of the library, you'll see a section of the Berlin wall sitting in the sun. As you may remember, Ronald Reagan was President when the wall was taken down.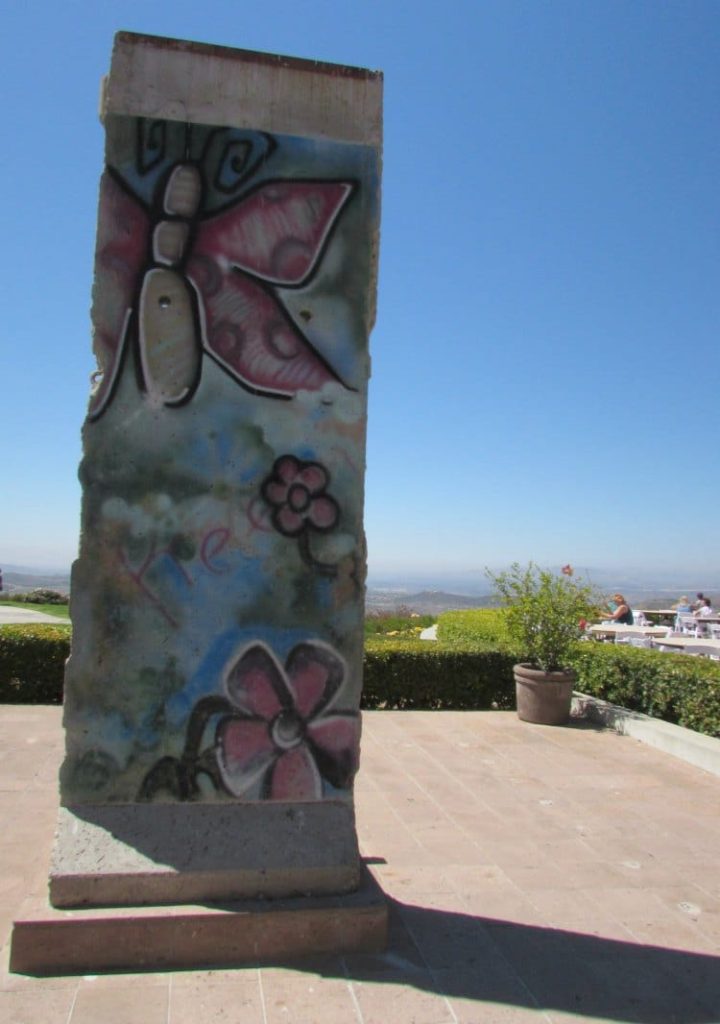 Also out back are the memorial and graves of the former President and First Lady.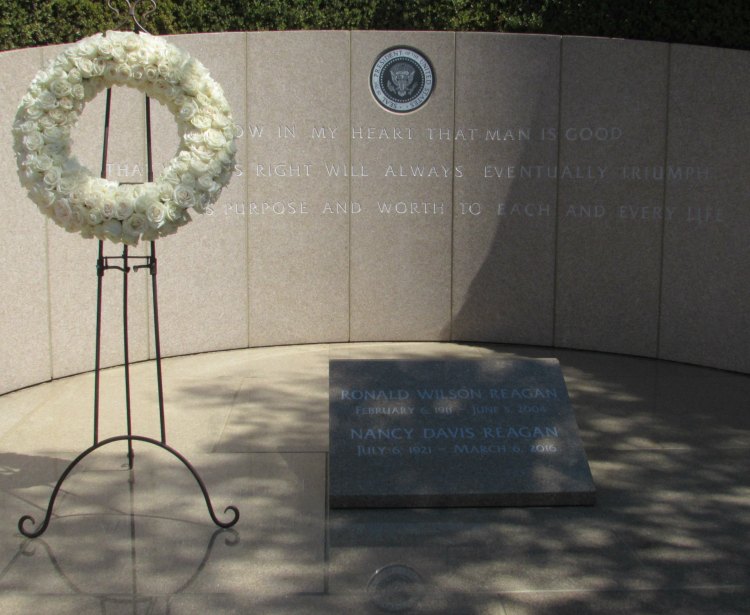 The rear lawn of the Presidential Library and its view of Simi Valley are stunning.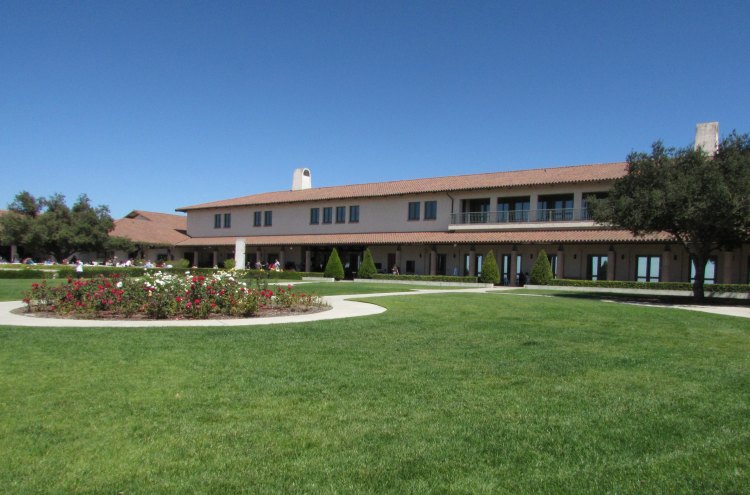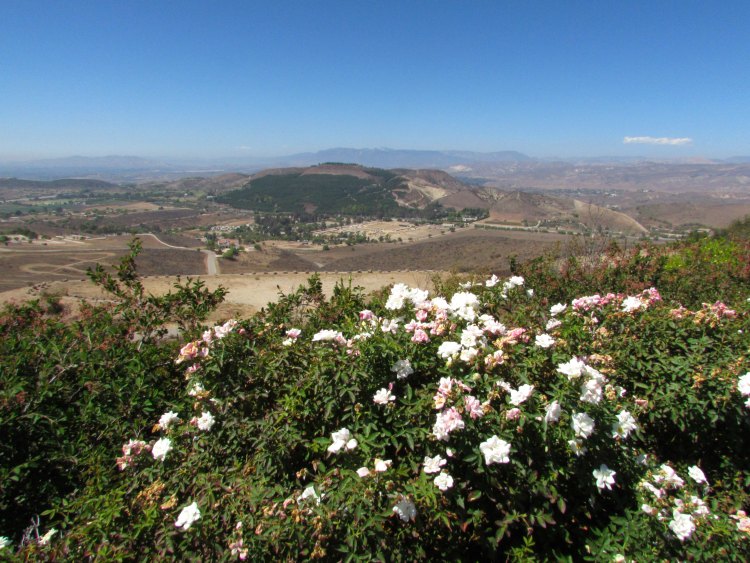 The Oval Office circa the 1980s
Here is what the Oval Office looked like when Ronald Reagan was President.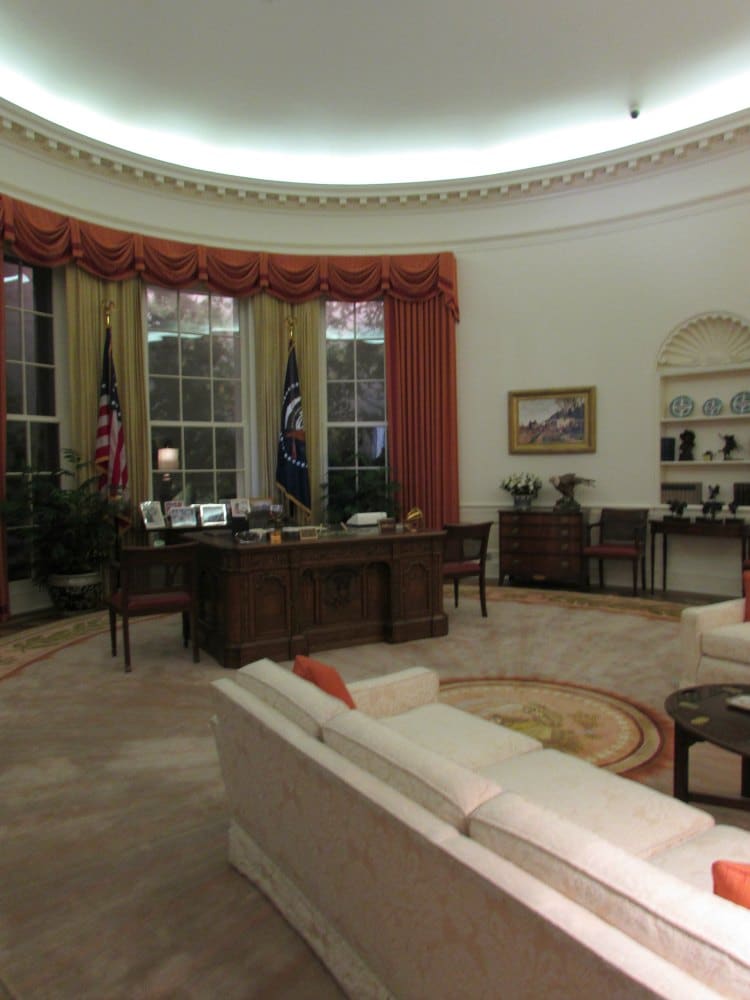 De plane boss – de plane!
One of the highlights of the Reagan Presidential Library is Ronald Reagan's Air Force One. It sits in a huge hanger with a vast windowed wall.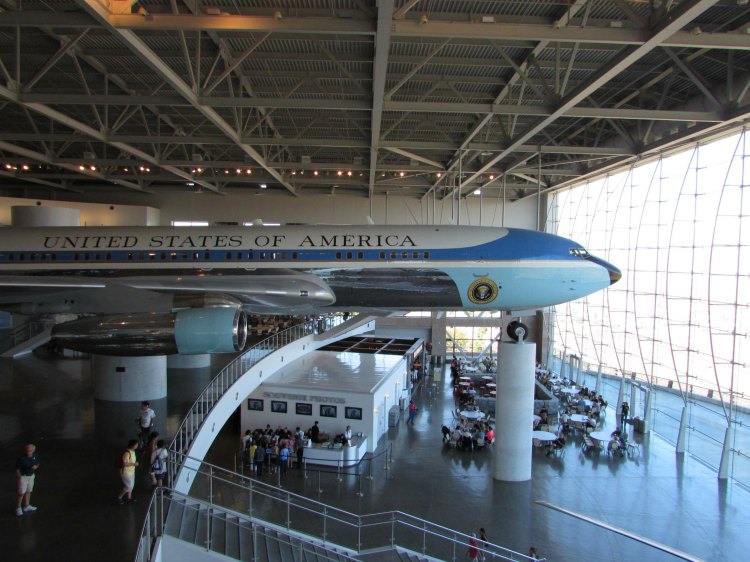 I was able to walk through it to see what it looked like back then. Jelly beans were everywhere.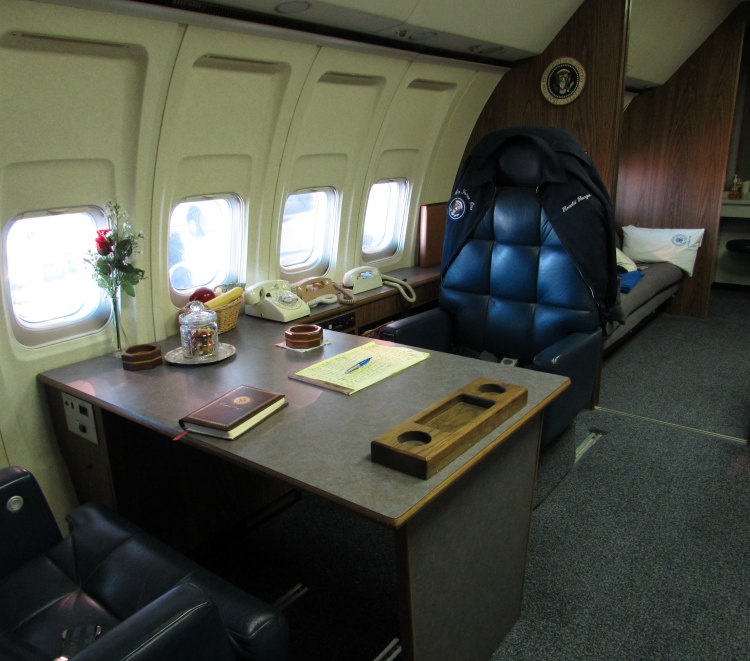 I also went inside President Reagan's Marine One helicopter. As I entered both the plane and the helicopter, a photographer was on hand to snap photos available for sale.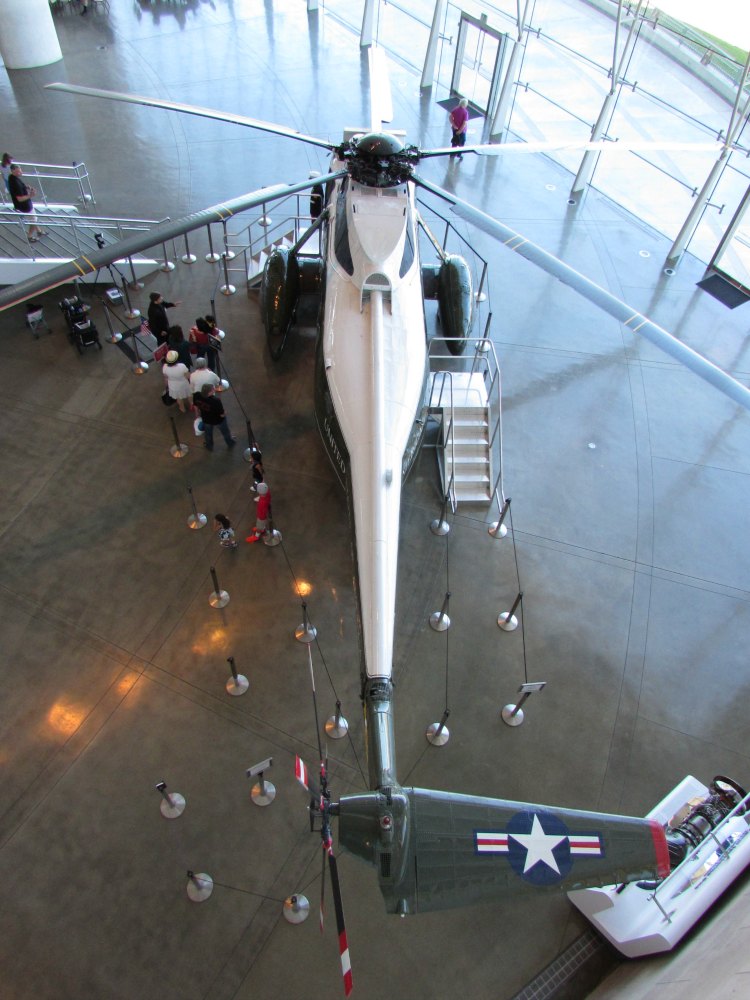 Some of the Motorcade vehicles President Reagan rode in were also on display.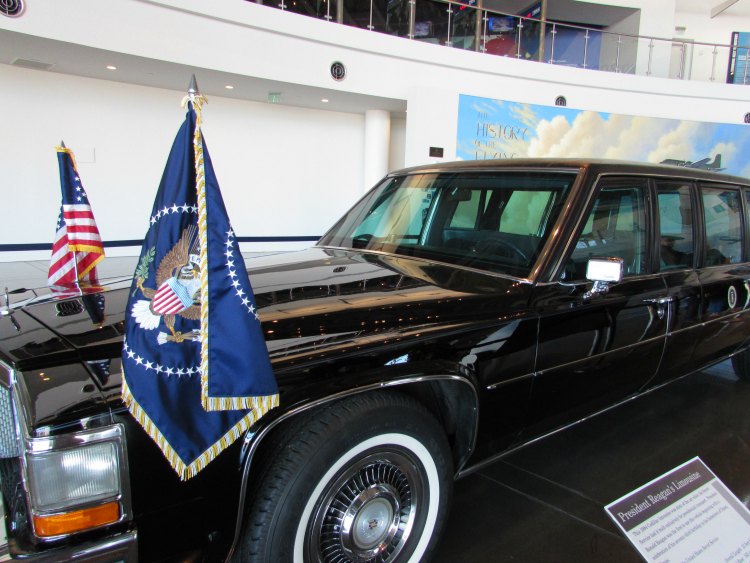 There's an Irish pub on the ground floor of the Presidential Library called "The Ronald Reagan." It's located beneath AirForce One.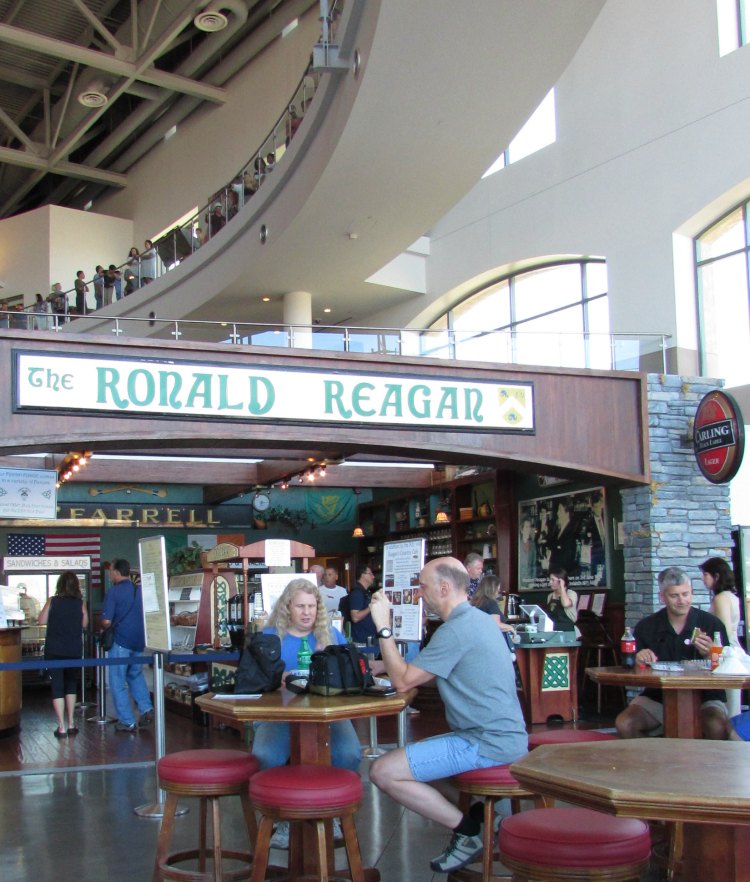 I love this photo of the President made out of jelly beans.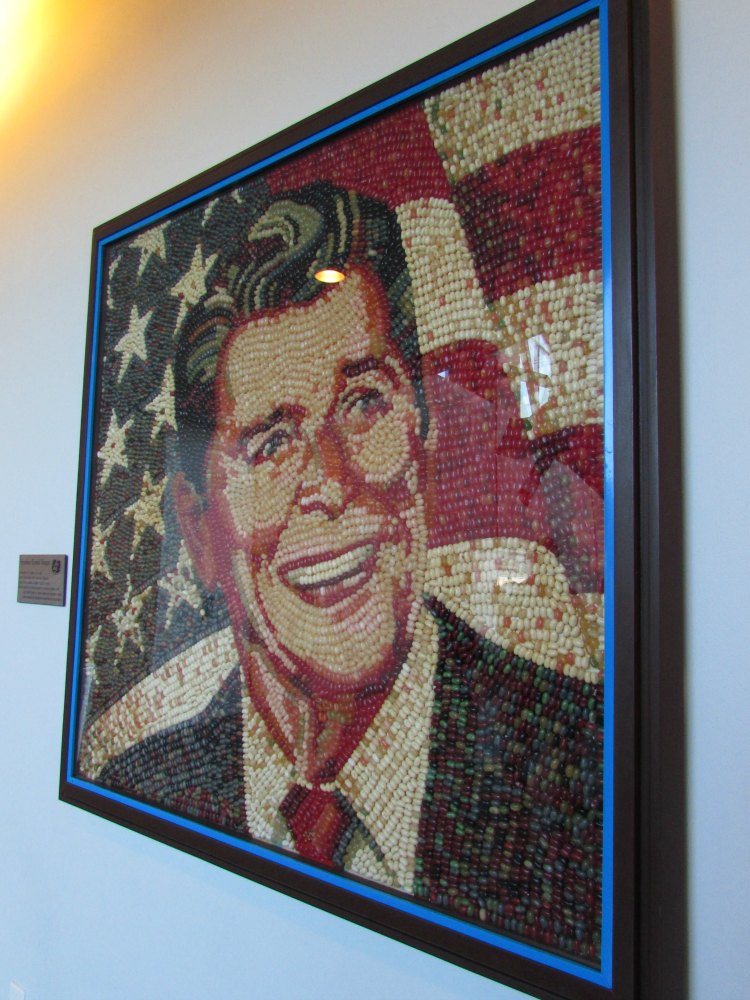 It doesn't matter what your political party is to enjoy visiting the Ronald Reagan Presidential Library. If you're ever near Simi Valley, make sure to visit and stay awhile.
40 Presidential Dr, Simi Valley, CA 93065-0600
+1 800-410-8354
Read more reviews and what to do when you're in the area here.
Have you ever been to a Presidential Library before? Please leave a comment below.
This post may contain affiliate links. I will receive a tiny amount of compensation at no extra cost to you if you make a purchase.