Many Los Angelenos are unaware of the free theatre organ concerts that are held several times a year at the Nethercutt Collection in Sylmar, California. I was never an organ aficionado until I was introduced to the concerts almost 20 years ago. I soon began to appreciate the beautiful sounds that are created by those spectacular instruments.
J.B. Nethercutt and his wife Dorothy founded the Nethercutt Collection. J.B. was the nephew of Merle Norman, the namesake of Merle Norman Cosmetics. He moved in with her in the 1920s after his mother died and helped her co-found her cosmetics empire. J.B. and Dorothy passed away in 2004 in their 90's within weeks of each other. Their son Jack now runs Merle Norman Cosmetics and the collection.
Vintage cars beyond compare
J.B. loved collecting vintage cars, which he meticulously restored and won numerous "best in show" prizes at the prestigious Pebble Beach Concours d'Elegance. The Nethercutt Collection's main building, also known as San Sylmar, displays many of them in the Grand and Lower Salons.
If you walk up the stairs to the mezzanine, you'll find ornate vintage furniture, watches, hood ornaments, and other objet d'art.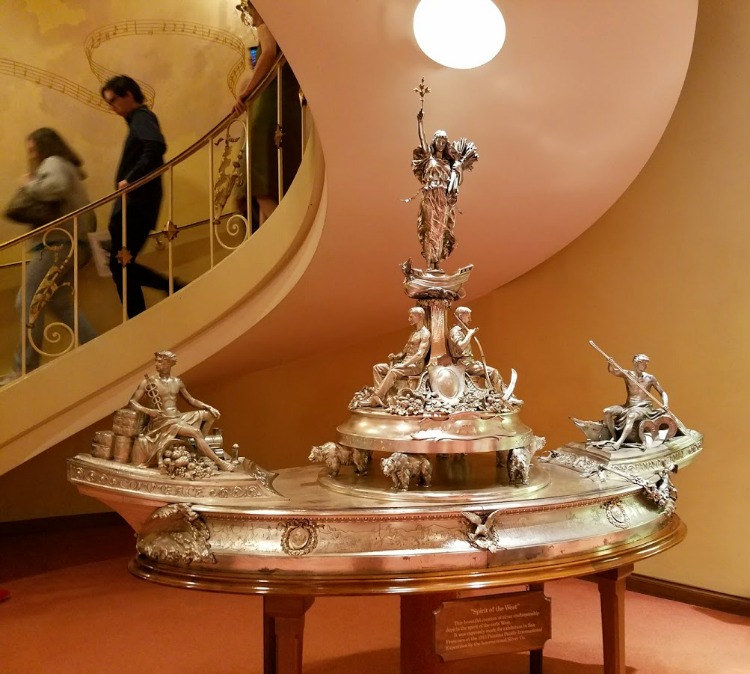 Then, climb the "Stairway to the Stars" up another flight to the Cloud 99 music room. There you will enter the music room and home of the Mighty Wurlitzer Theatre organ, turn of the century orchestrions, nickelodeons, music boxes, grand pianos, and other rare items. World-class organists, pianists, and other performers have entertained audiences in the music room for decades.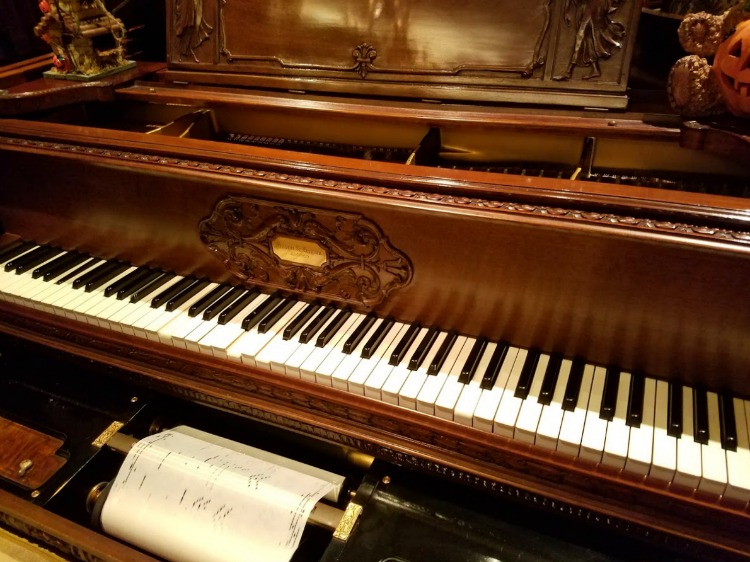 During the holidays, the space is fancifully decorated for Christmas. We visited in October to see a silent movie and it was decked out for Halloween. I especially loved the spooky organ pipes.
Click on smaller images to view full-size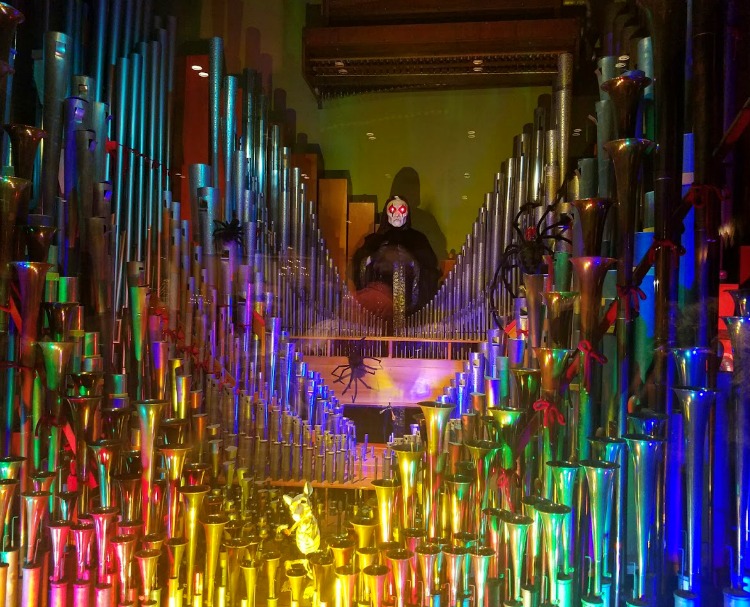 Across the street from San Sylmar is the Nethercutt Collection's public car museum. It houses over 130 vintage cars. (circa 1890 – 1970) Adjacent is a 1937 Canadian Pacific Royal Hudson locomotive and a 1912 era private Pullman car once owned by Clara Baldwin Stocker. She was the daughter of Lucky Baldwin, who was a wealthy Pasadena pioneer.
Tours of San Sylmar and the concerts are free with a reservation. There are specific call-in times for free concerts and they sell out almost immediately. The Nethercutt Collection is one of Los Angeles's most unique "word of mouth" special attractions. They never advertise.
Their vintage car collection beats out any car museum I've ever seen because each car is so finely restored they're like works of art. Each vehicle is in perfect running condition, gassed up, and driven regularly.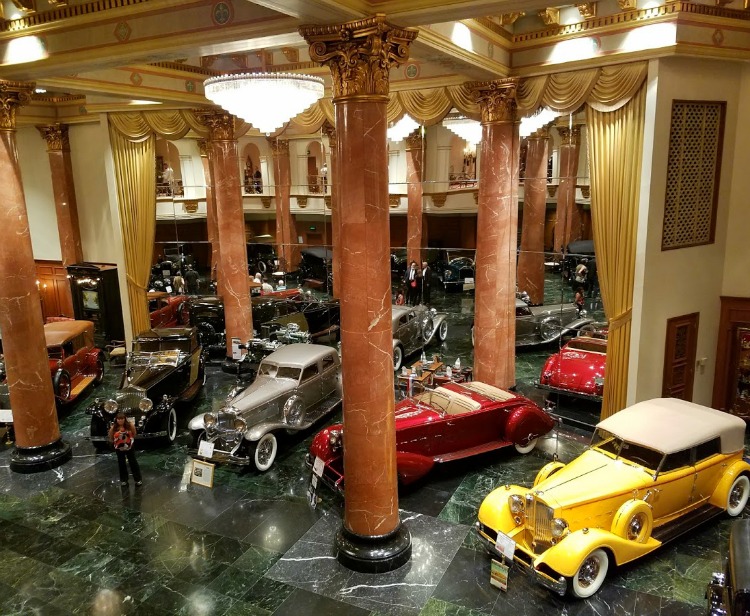 When I first began attending the theatre organ concerts at the Nethercutt Collection it was an elegant affair. We were required to dress up and no one was admitted wearing jeans. Byron Matson, who was the tour guide at the time, was a formal and well-spoken fellow. He would give you the evil eye if you weren't dressed up to snuff.
After his retirement and the death of J.B and Dorothy, the atmosphere became more relaxed. You're still encouraged to dress in business or evening clothes, but they aren't as strict. It seems more fitting to dress up because the elegant atmosphere of the building transports you back to a more formal time.
Kyle Irwin is the current tour guide and is also in charge of maintaining all the musical instruments. He's a fun guy who always makes sure to turn on some of the Collection's vintage orchestrions before each concert starts and during intermission.
Orchestrions are like player pianos in that they play automatically. However, they are able to produce the sounds of an entire orchestra. Like Nickelodeons, they were early jukeboxes. The orchestrions displayed at the Nethercutt Collection were found in a warehouse in Europe hidden away until after the war. J.B. bought all of them and had them beautifully restored.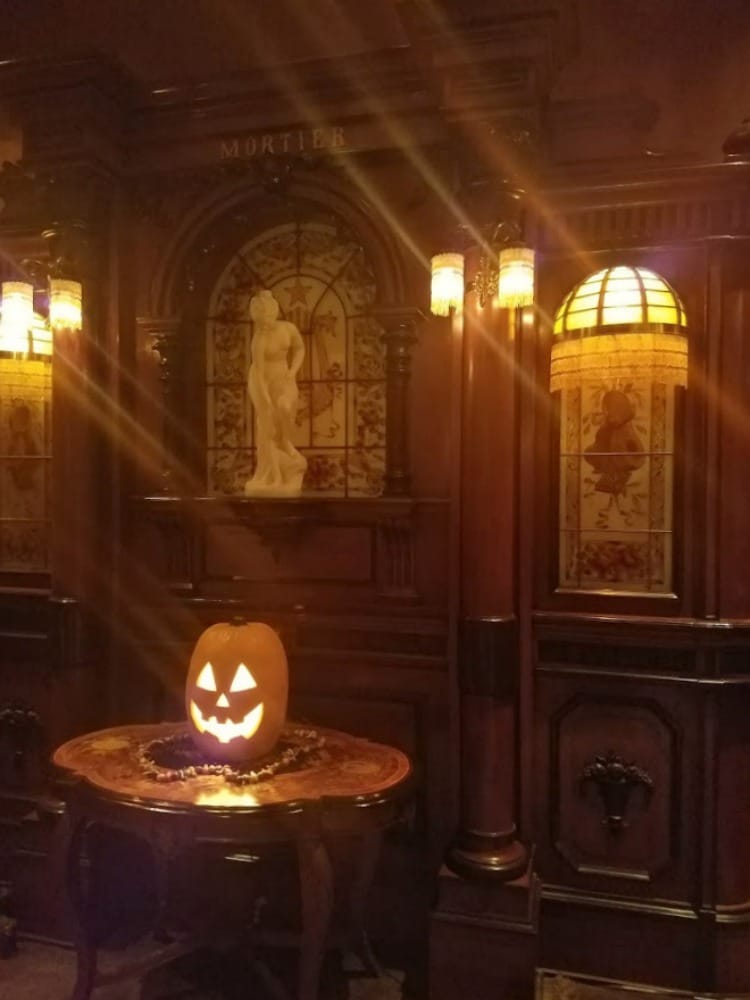 The Nethercutt Collection's mighty Wurlitzer theatre organ is one of the largest in the world. It has 5,000 pipes and a 77 rank. It originally sat at the Denver Civic Auditorium. Over the years it was destroyed by earthquakes and each time it was fixed more features were added.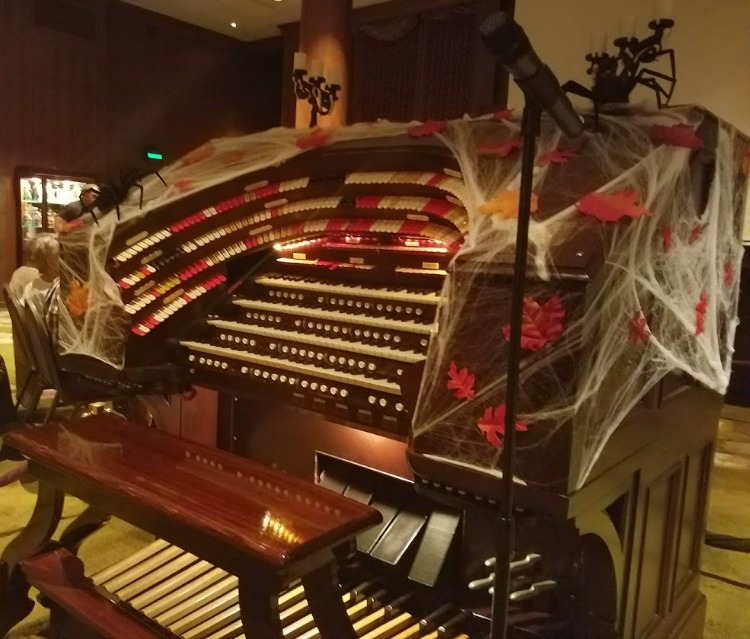 The concert series includes silent movies as part of their yearly programs and they're always fun. The last one we saw was "The Cat and the Canary," made in 1927. They are presented by Professor Joe Rinaudo who collects and restores silent films and works with the Library of Congress.
He, along with Gary Gibson, project the films using a circa 1909 hand-crank Powers Camergraph. The films are accompanied by organist extraordinaire Dean Mora.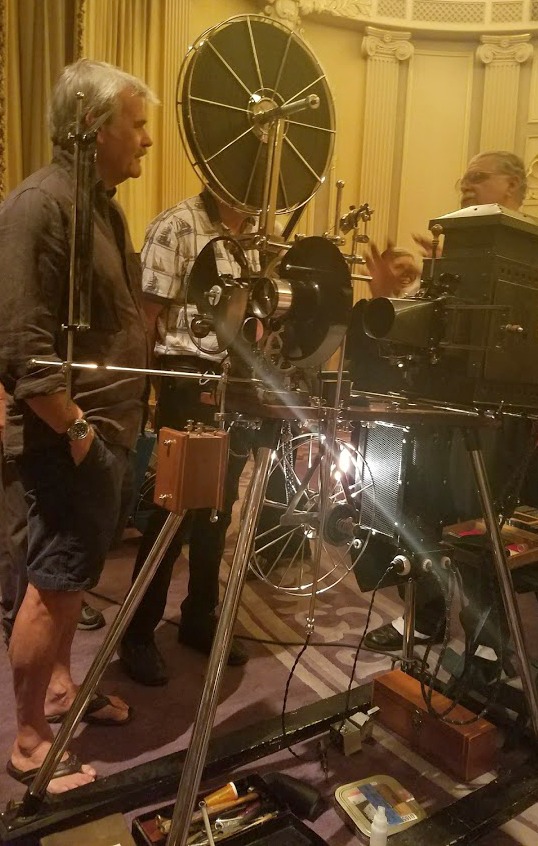 Tours of San Sylmar take place Thursdays, Fridays & Saturdays at 10 am and 1:30 pm with a reservation. The car museum is open to the public Tuesday – Saturday 9 am – 4:30 pm.
Read more reviews and things to do in the area here.
The Nethercutt Museum:
15151 Bledsoe Street
Sylmar, CA 91342
The Nethercutt Collection:
15200 Bledsoe Street
Sylmar, CA 91342
(818) 364-6464
(818) 364-6466 (fax)
info@nethercuttcollection.org
Visit the Collection's website here.
This post may contain affiliate links. I will receive a tiny amount of compensation at no extra cost to you if you make a purchase.