I was looking for something to do and found out that the Fiesta of the Spanish Horse was being held at the Los Angeles Equestrian Center in Burbank. The event has been one of the center's annual charity events since 1998 and raises money for the USC Norris Comprehensive Cancer Center. It is temporarily postponed due to COVID but promises to be back soon.
Los Angeles Equestrian Center
The Los Angeles Equestrian Center is located near Griffith Park next to the Los Angeles River. It has a huge Equidome that holds 3,500 people and is used for equestrian shows, rodeos, and dressage competitions.
The center also has facilities for boarding horses and there are outdoor corrals for practice and competitions. Horses are available to rent and take for a ride on the river trail. The property is used frequently for movie shoots and there are several banquet areas both inside and out that are used for weddings and other events.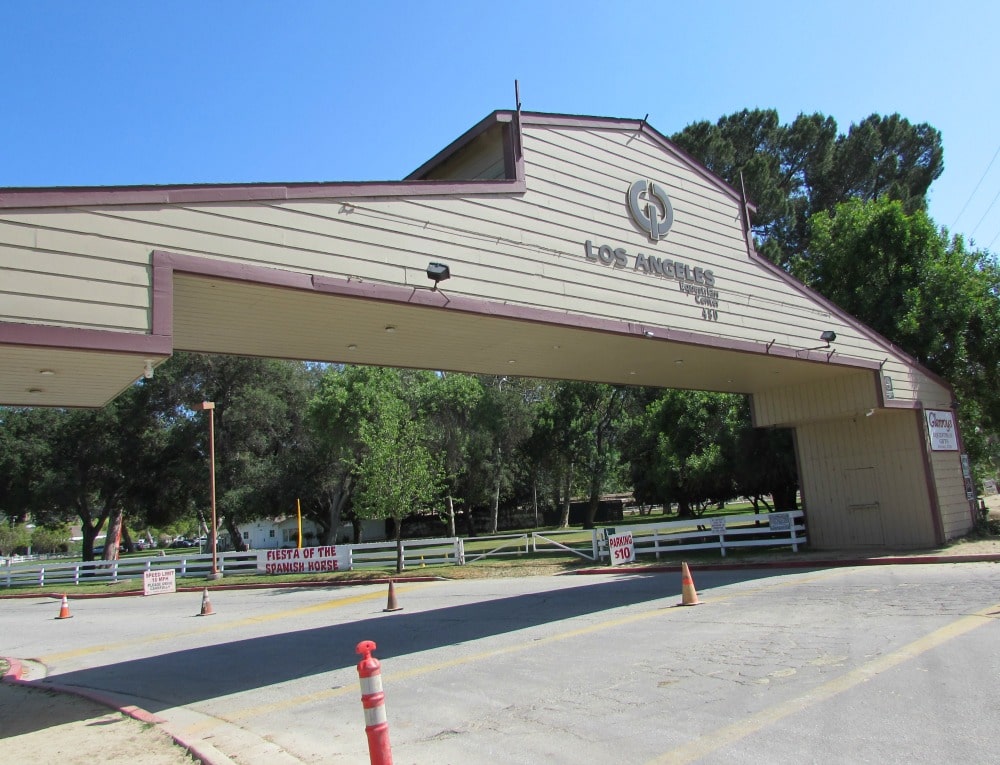 The Fiesta of the Spanish Horse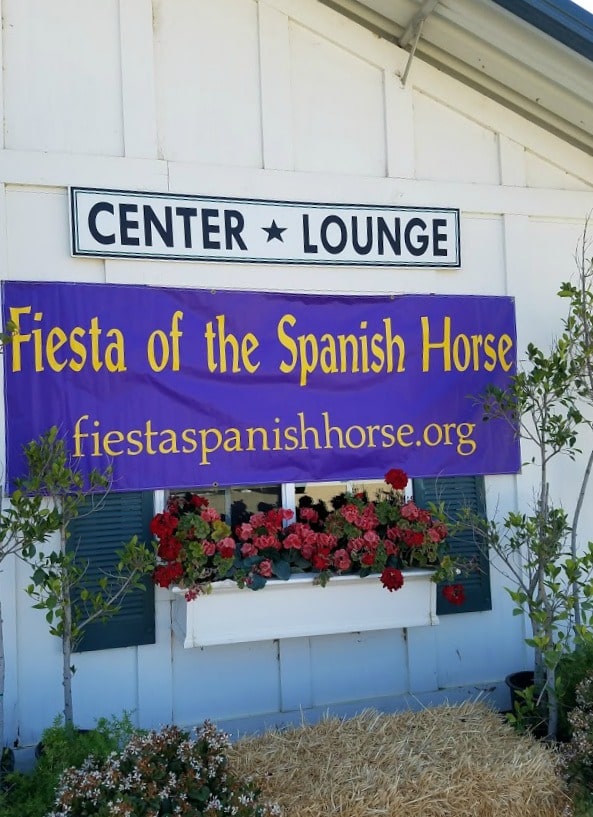 The day I attended was sunny and it was so pleasant to walk around and watch multi-breed horses prancing about and going through their paces. Some of their manes almost touched the ground and a few even had braids.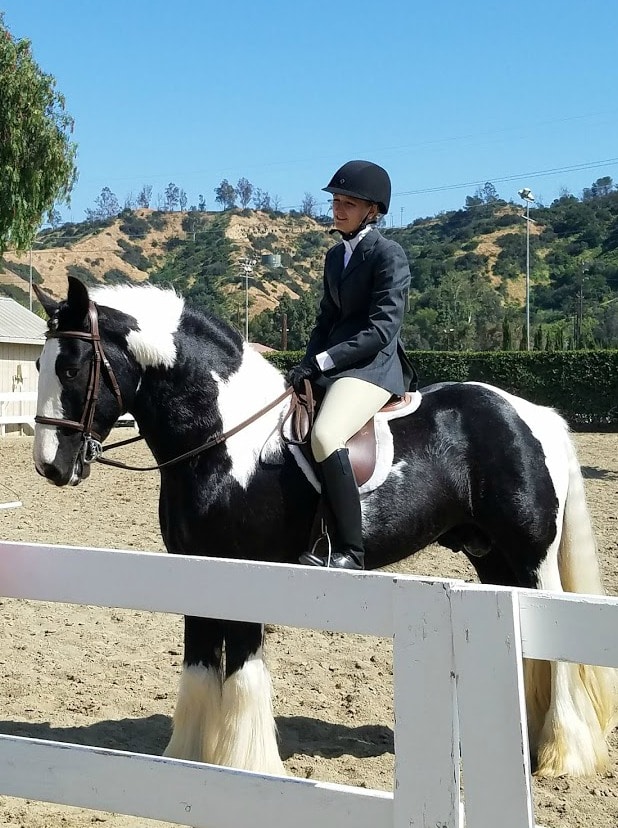 Vendors had booths on the grounds selling purses, horse supplies, artwork, food, and cocktails.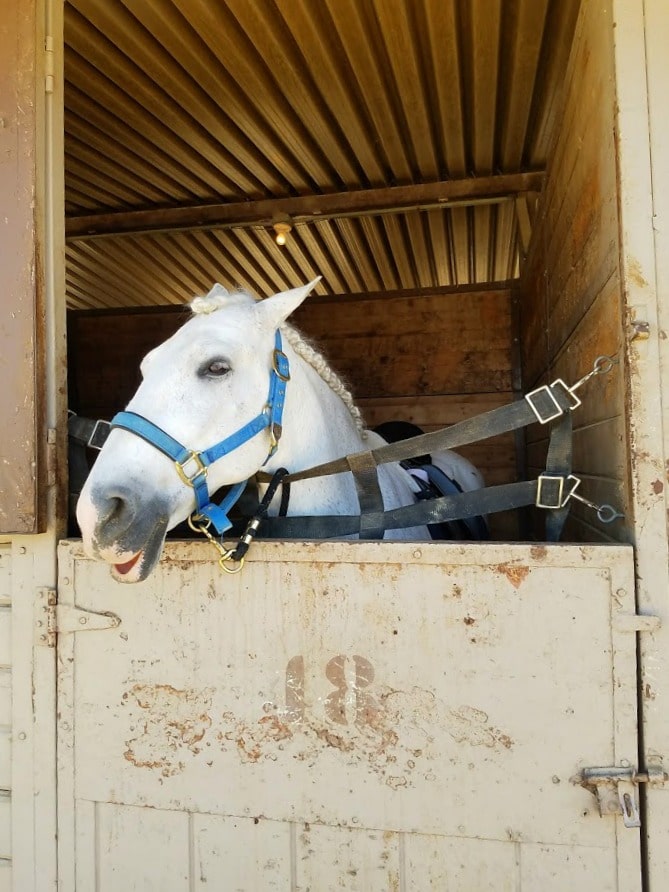 Ballet Folklorico dancers from Mexico were practicing near the Equidome in full costume for the main event in the evening. They were so beautiful and included all ages from children to seniors.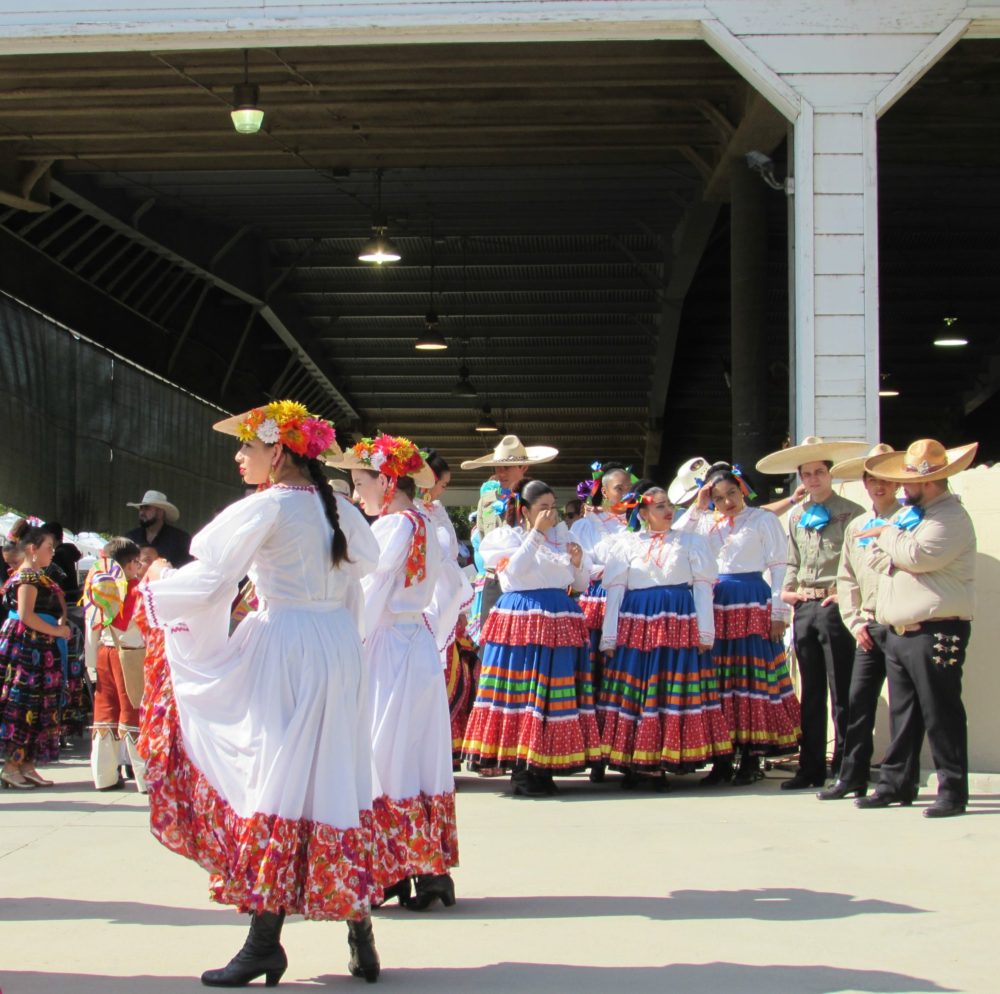 Watching horses perform in the main event
After a shrieky Star-Spangled Banner (it's a tough song to sing) the corral gates of the Equidome opened and the American Cowgirls Drill Team rode in on horseback carrying American flags. The crowd cheered them on. They came through several times during the show and at one point carried flags from all over the world.
The Ballet Folklorico dancers later took the stage and performed. The little kids were adorable and they all looked spectacular in their colorful outfits.
We saw dancing horses, trick riders, and a variety of horse breeds including Andalusian, Lusitano from Portugal, Peruvian, Friesian, and plain old American. A comic moment was watching a competition in which riders on various breeds of horses had to hold a full glass of champagne and try not to spill it.
When I think of horses I think of magnificent and majestic. They are truly extraordinary creatures and I am always in awe of them.
Enjoy my video of this wonderful Los Angeles Equestrian Center event:
Video created with Camtasia
Find the best events taking place in Los Angeles HERE
Do you enjoy watching horses perform? Please leave a comment below.
This post may contain affiliate links. I will receive a tiny amount of compensation at no extra cost to you if you make a purchase.