The beautiful thing about living in Southern California is that you can enjoy outdoor events and attractions all year long. And right now, with the pandemic still lingering, it's become the norm, especially for seniors. Los Angeles is filled with botanical gardens and one of the best is the Arboretum in Arcadia next to Santa Anita Racetrack.
Living in Altadena, I am surrounded by gardens and nature like the Huntington Library, Descanso Gardens, Storrier Stearns, and the San Gabriel Mountains. I have been to the Los Angeles Arboretum before and attended their Lightscape Holiday event in December but hadn't seen it in the daytime for a while.
I was excited to snag a reservation on a Sunday, and it was a perfect day outside, so what could be better, right?
It was the middle of January with a sunny sky, and I spent over an hour walking the grounds. What I love about visiting botanical gardens like the Arboretum is that it doesn't matter what season you visit. You will see plentiful arrays of flowers in spring or summer but fall and winter have their own appeal as well.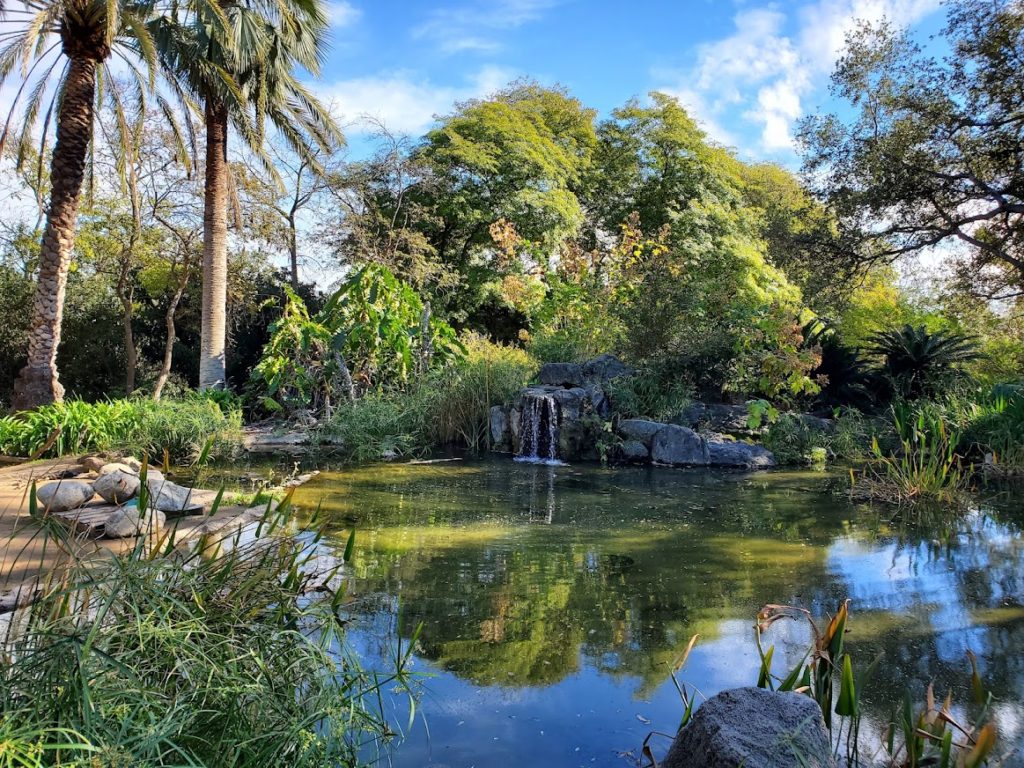 Winter at the Arboretum features the aloe vera and cactus garden, apricot orchard, acacia, daffodils, and magnolia trees among other blooming plants.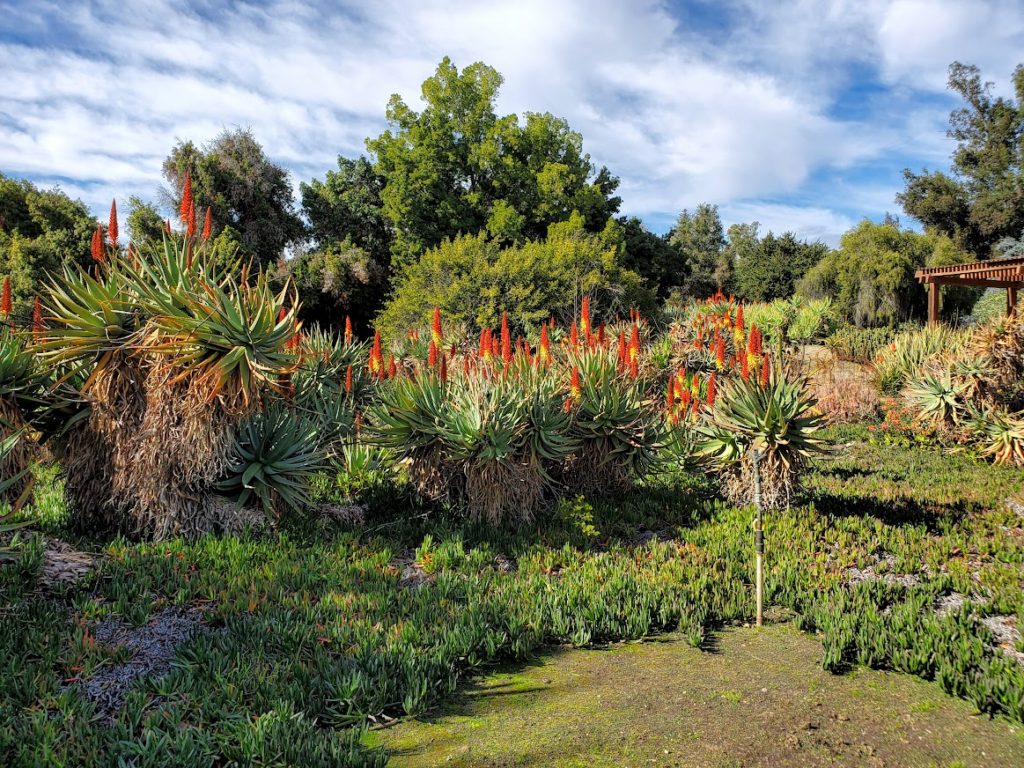 You can practice forest bathing and yoga as well by registering for specific classes.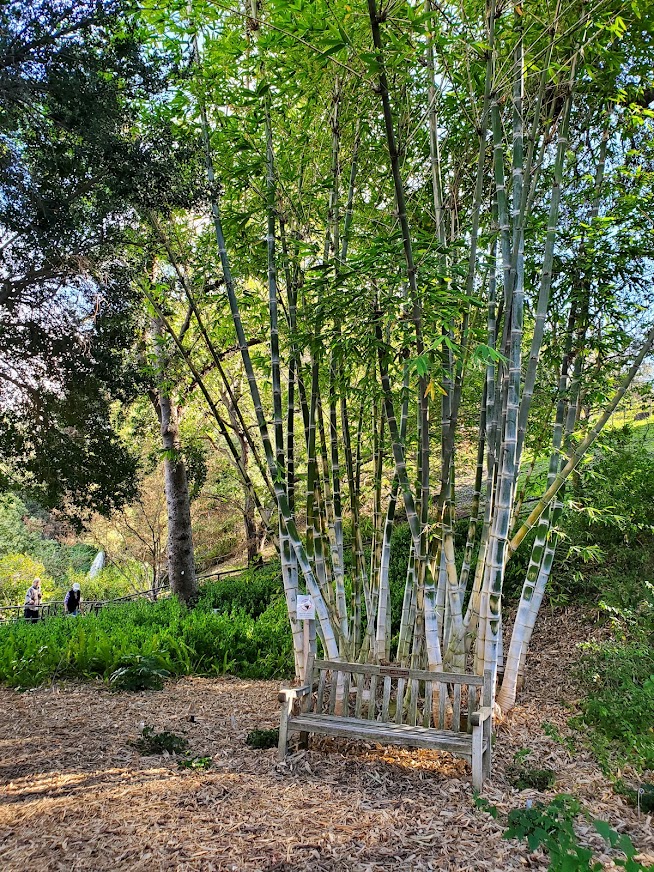 When I visited, it was the last evening of Lightscape so I could see the nighttime lighting fixtures as I walked during the day.
The Baldwin Legacy
Elias Jackson "Lucky" Baldwin, born in 1828, was a California pioneer, businessman, and investor who purchased Rancho Santa Anita in 1875. He constructed a red and white coach barn in 1879 that is still standing at the Arboretum.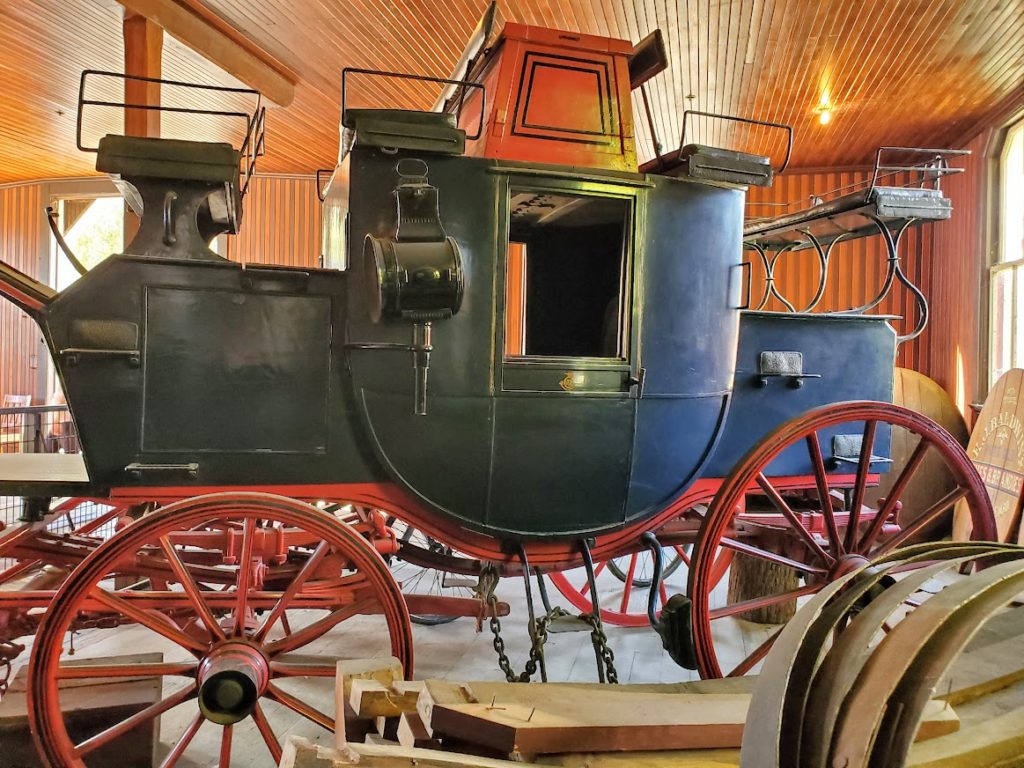 To beautify the property, he imported peacocks from India whose descendants walk the grounds today.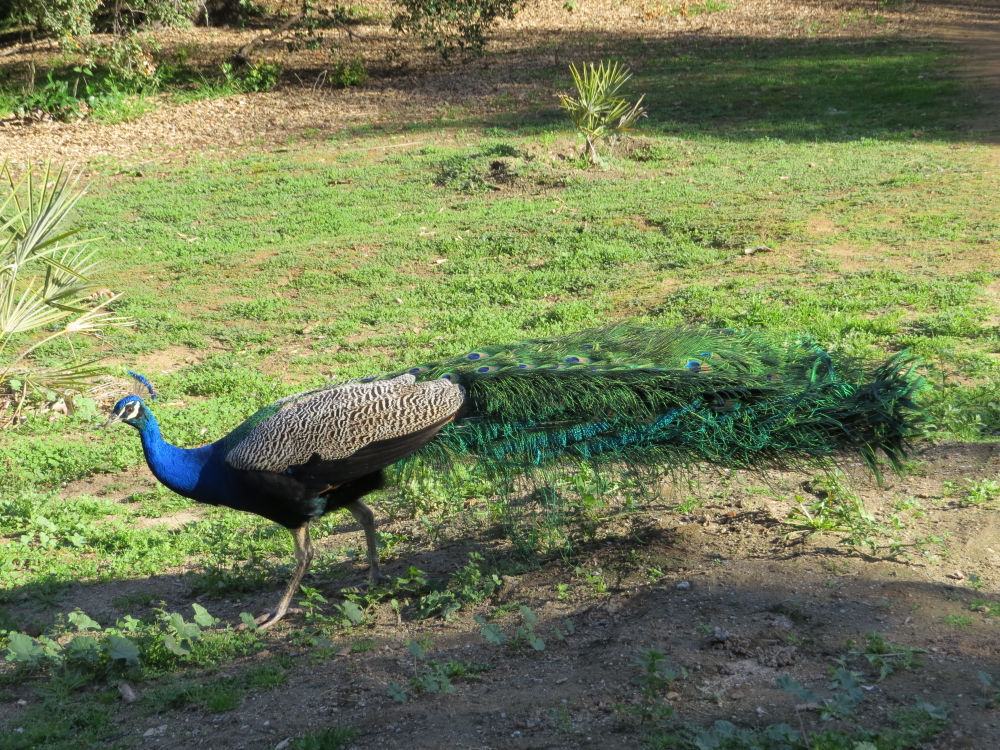 Baldwin lived at the Hugo Reid Adobe on the Arboretum grounds which he expanded to an 8 room residence. In 1885-86 construction was completed for a Queen Anne Victorian-style guest cottage on the shore of Lake Baldwin. It is thought Baldwin had it built as a honeymoon gift for his 4th wife Lillie Bennett who was only 16 at the time of their marriage.
The home was designed by Lillie Bennett's father Albert, an architect known for designing courthouses in California. The couple separated soon after the home was finished and it became a memorial to Baldwin's third wife, Jennie who had died in 1881. You may recognize the cottage from the TV show, Fantasy Island.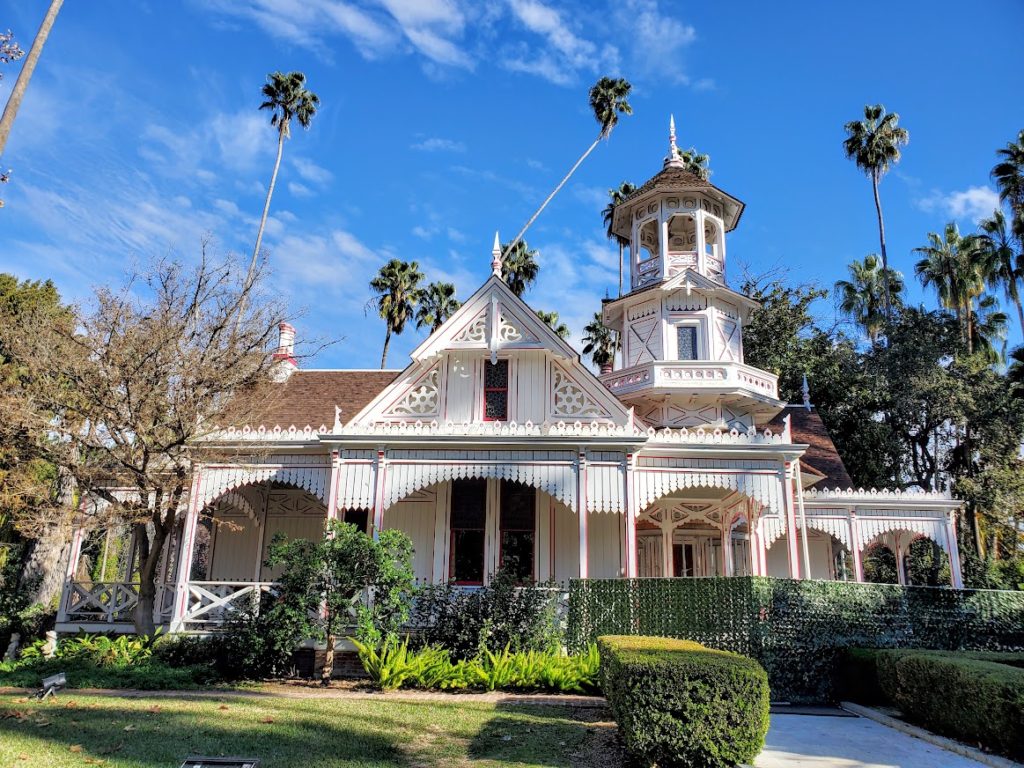 The cottage interior with Victorian furnishings has been closed during the pandemic but will hopefully reopen again soon.
Baldwin, who died in 1909, owned vast holdings throughout the area and founded the original Santa Anita Racetrack which closed and was rebuilt nearby. He was also known as a philanderer and gambler.
The Arboretum came into being in 1947 when the Southern California Horticultural Institute, the State of California, and the County of Los Angeles, purchased 111 acres of Rancho Santa Anita and created the botanical gardens around the Baldwin home.
Plant collections at the L.A. Arboretum
The Arboretum features native California plants as well as those from Africa, Australia, the Canary Islands, and Madagascar. It also has one of the largest collections of Engelmann Oak trees in Los Angeles County.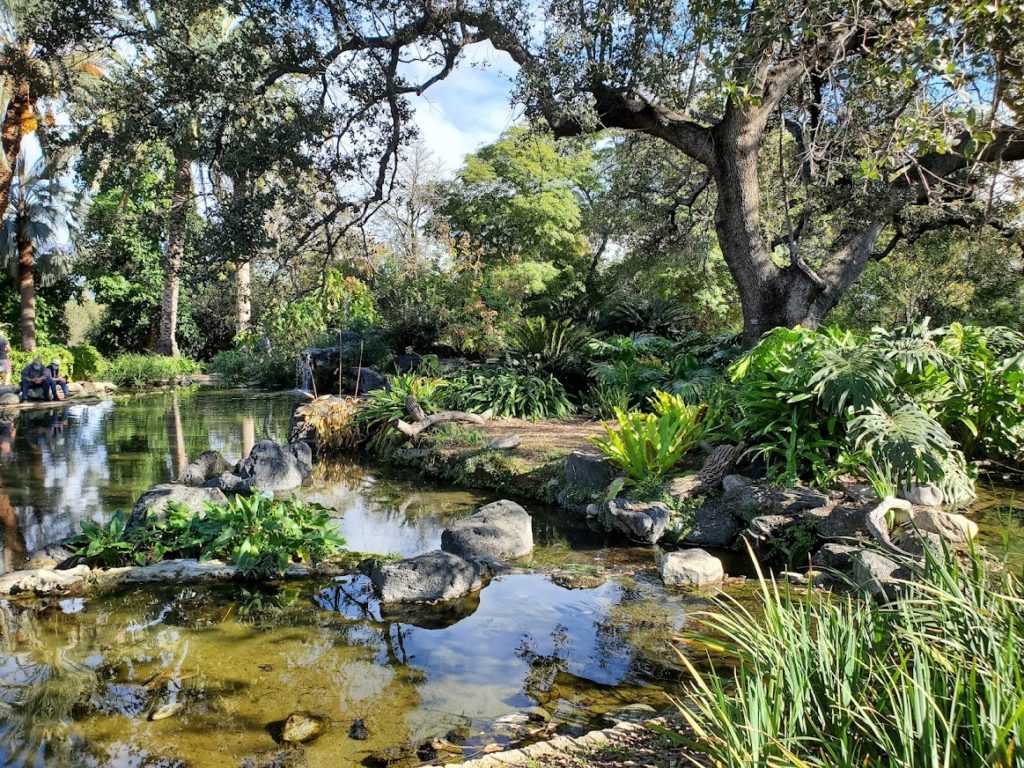 Walking in the gardens
The botanical garden encompasses 127 acres and is an easy and mostly flat walk unless you venture up into the upper portion. Wheelchairs are not currently for rent but the trails are paved and easy to navigate for those who require wheelchair assistance.
Only certified service dogs are allowed on the property and other "emotional support" animals are not allowed.
Tram tours are available and are a good way to learn about the history and landscape but can't always be guaranteed due to weather.
Docent-led walking tours are also available.
Admission is by online timed reservation for non-members during the pandemic. Adults pay $15 for a day pass but seniors 62+ are eligible for a discounted rate of $11. Members of the Arboretum may visit anytime. 
To make reservations, the garden's website here.
This post may contain affiliate links. I will receive a tiny amount of compensation at no extra cost to you if you make a purchase.