There is so much great food in Los Angeles but sometimes the older restaurants are some of the best. That's why they have lasted over the years. Several years ago, I went on a food tour of Italian restaurants that serve authentic cuisine and are not fancy and expensive. They still endure today because they are so darn delicious.
We visited 6 LA hideaways that featured "authentic Italian food." Not all of it was "healthy," in the classic sense, but certainly mouth-watering. Italians know how to eat and many lead long happy long lives.
I guarantee you will be drooling by the time you get to the end.
Note: We met an astounding number of guys named Vito on our tour.
Los Angeles Italian Food Stops
The Eastside Market Italian Deli is located near Chinatown. It was established in 1929 and is considered to be an LA landmark. Los Angeles used to have a Little Italy section that started in the 1800s near Olvera Street and Main. Its clientele is mostly civic workers, lawyers, policemen, and others who work in the area. It serves a thriving lunch business.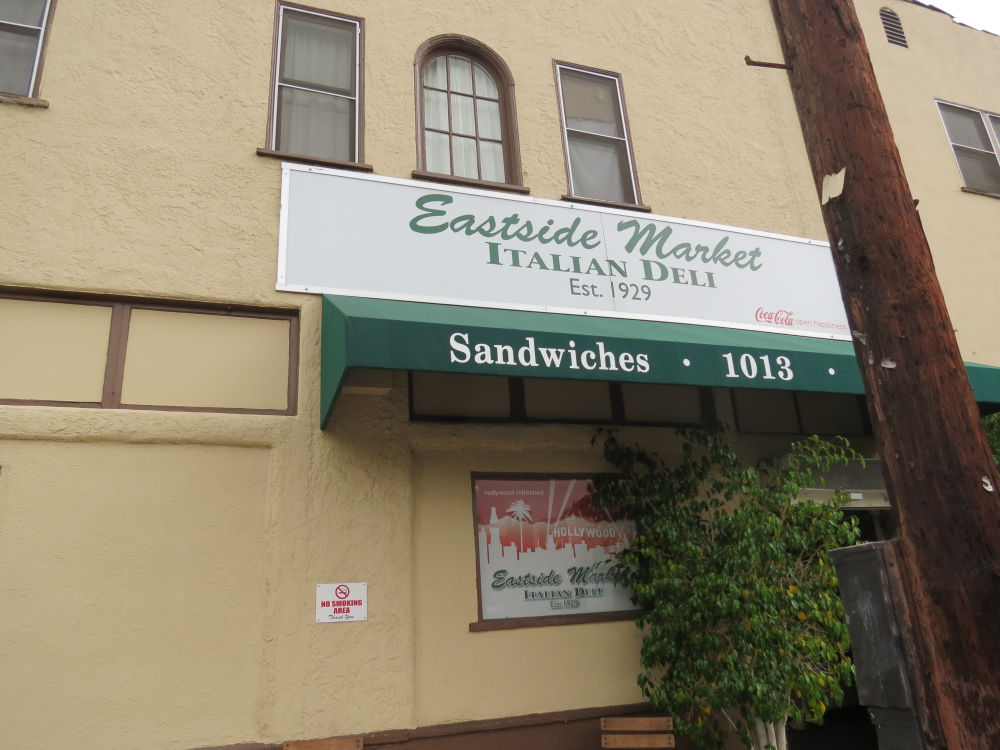 Johnny Angiuli was born in Adelphia, Italy, and came to the US in 1956 at the age of 12. He worked at the restaurant for 15 years before becoming the owner in 1974.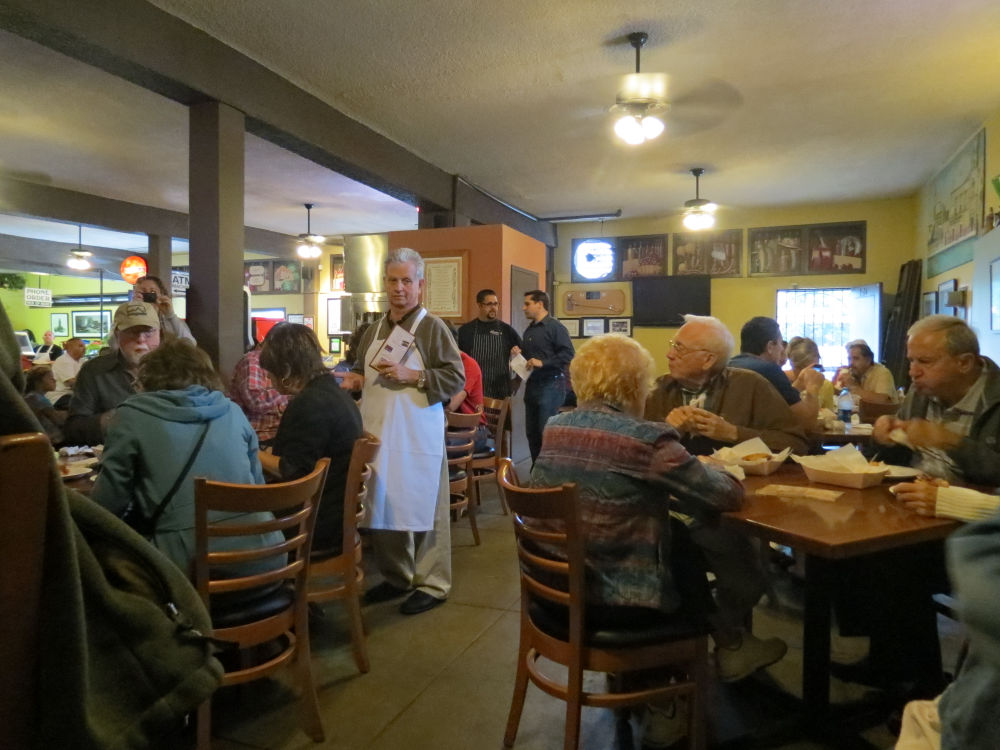 The restaurant's most popular sandwich is the hot roast beef and pastrami #7. You will die and go to heaven after eating one of those juicy and amazing sandwiches.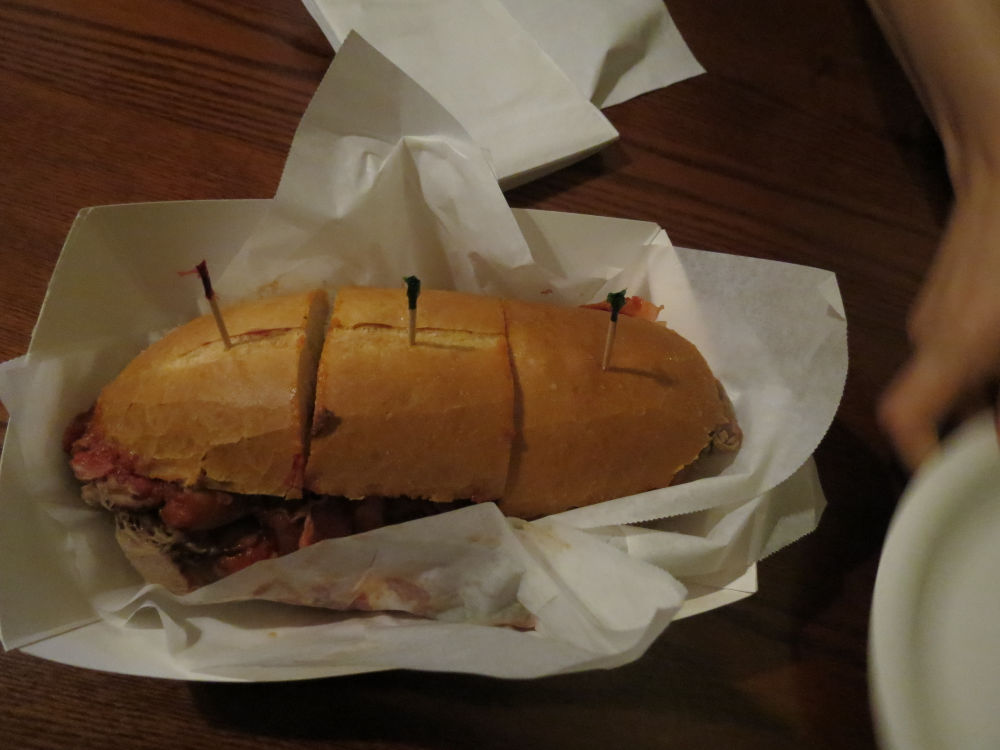 Eastside Market is known for its "big" sandwich and has a loyal customer following.
Angiuli's philosophy of life:
"Work every day." But also, "Enjoy your life. Enjoy it immensely" He regrets only focusing on work for most of his life to support his family. "Keep on eating the #7. Don't worry about your weight as long as you feel good."
Eastside Market Italian Deli
1013 Alpine Street
Los Angeles, CA 90012
213.250.2464
www.esmdeli.com
Roma Italian Deli and Grocery is located in a strip mall. It's a small grocery store filled with Italian food supplies and a wonderful deli. Rosario, who was in his 80's, has been behind the deli since 1955. When we arrived, he was slicing cheese. He'll give you samples of the over 70 varieties of cheese they have available. All you have to do is ask. He came to the US from Sicily and moved to Pasadena.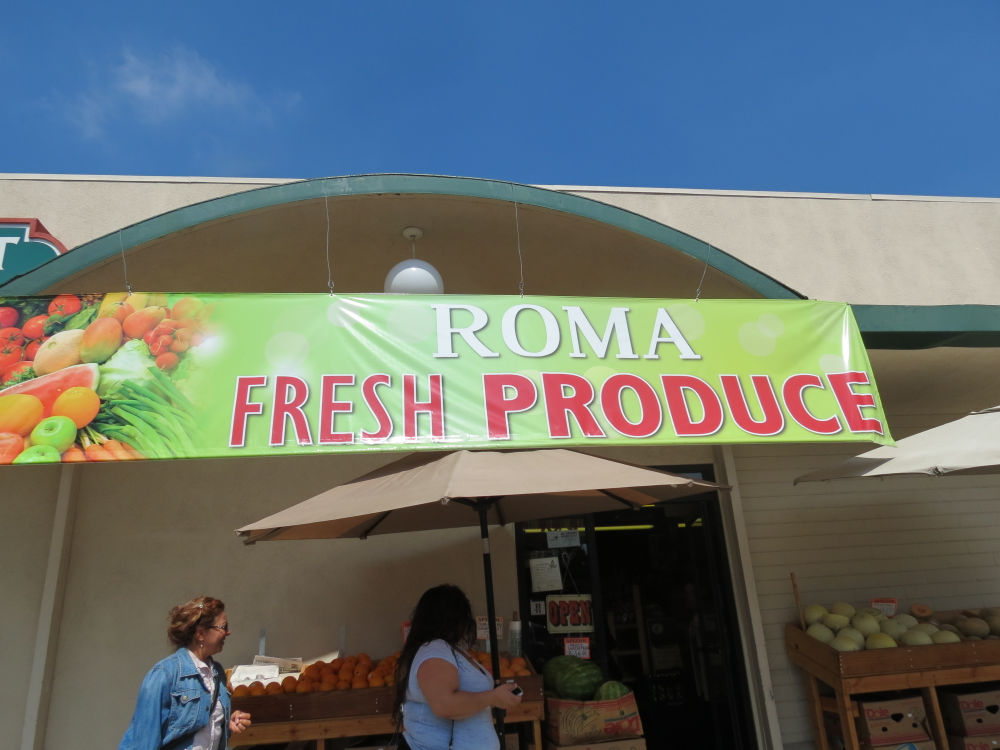 I was astounded by the varieties of pasta the store has on display. They were all imported from Italy and made with the finest ingredients. I wish it was closer to where I live because I would be there every day.
As we boarded our bus, we were a cold-cut sandwich made by the deli. I had to box it up to save for later because I was already stuffed.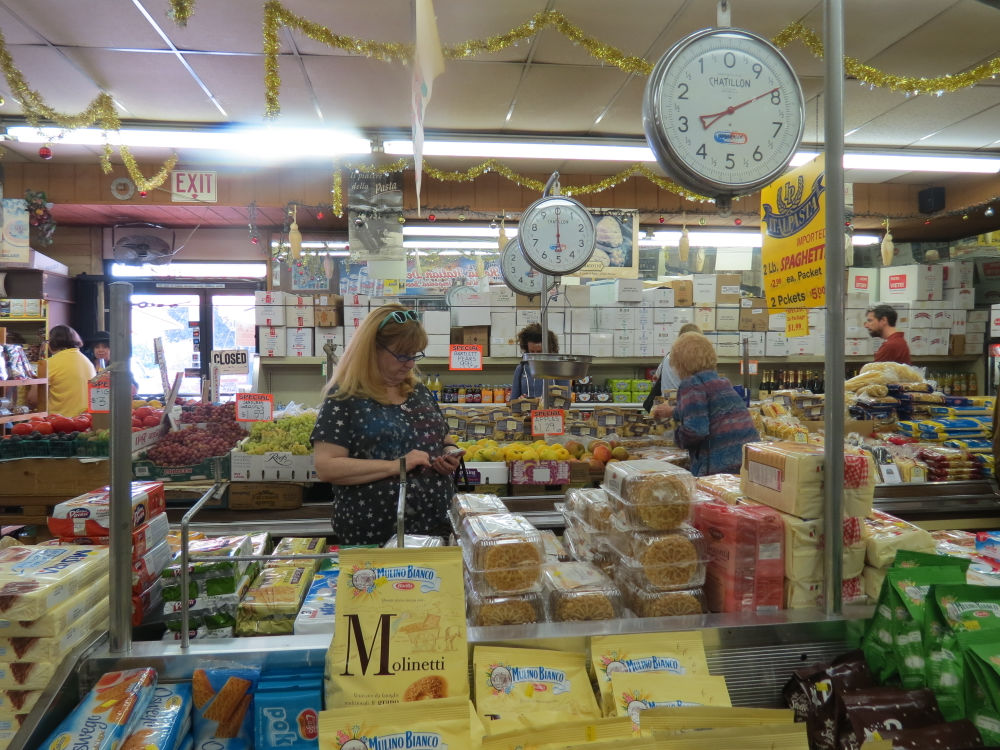 Roma Italian Deli & Grocery
918 N Lake Ave, Pasadena, CA 91104
626.797.7748
There's nothing better than Italian Gelato! Bulgarini Gelato is a little dessert shop that is hidden away in a small shopping center in Altadena. They make all their desserts from scratch using only natural and fresh ingredients.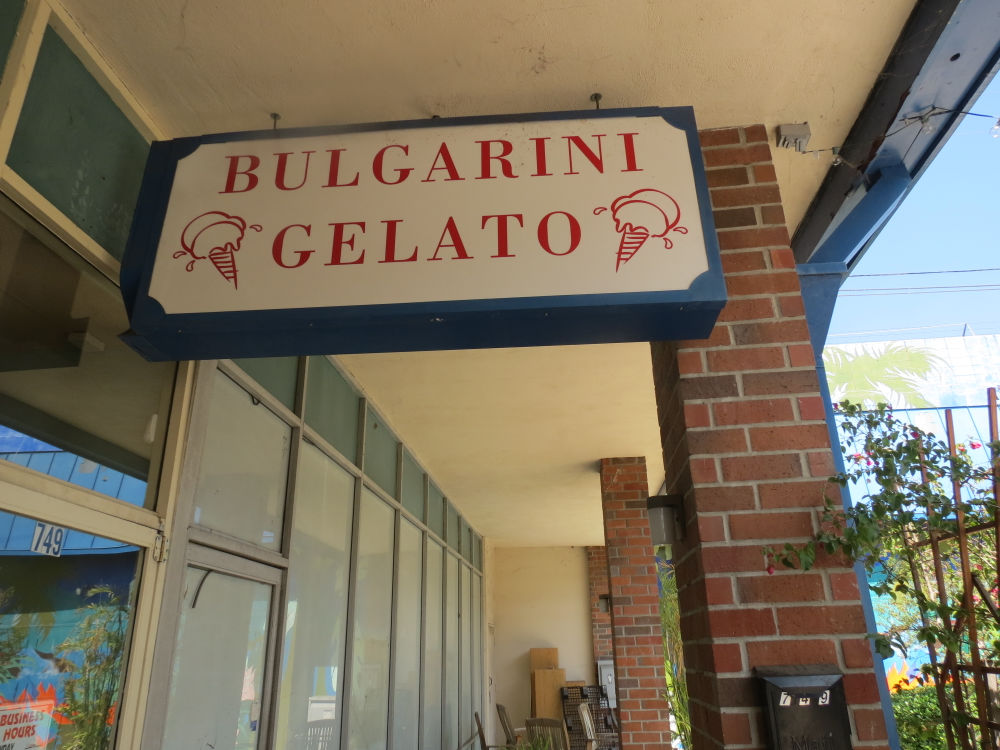 It is owned by Leo Bulgarini, from Rome, and his Pasadena-born wife Elizabeth. Their business was voted "best gelato" by Los Angeles Magazine and deservedly displays many other glowing reviews on its walls.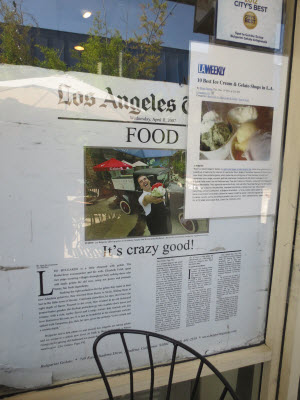 The owners make frequent trips to Italy for ingredients and they also handpick fruit from local Southern California farmers.
The pistachios come from the volcanic region of Catania and are pure Sicilian air-dried. They import cocoa from Santo Domingo, macadamia nuts from Hawaii, and hazelnuts from Oregon.
They also serve authentic Italian food on their patio for lunch and dinner.
Bulgarini Gelato
749 E. Altadena Dr.
Altadena, CA 90001
626.791.6174
www.bugarinigelato.com
What are your favorite Italian food spots in LA? Please leave a comment below.
This post may contain affiliate links. I will receive a tiny amount of compensation at no extra cost to you if you make a purchase.