I always enjoy going to Downtown Los Angeles (DTLA) whenever I get the chance. Some parts of it are rough, but in the last decade or so it's experienced a revival and it is always an experience. What I love about it is that even though it's not as old as Boston or New York, it still has a history and a colorful past.
When you're alone and life is making you lonely
You can always go . . . downtown
When you've got worries, all the noise, and the hurry
Seems to help, I know, . . downtown . . . ~ Petula Clark
Check out the best things to do in the city here
I like taking the L.A. Metro to go downtown to avoid dealing with parking and it's easy to walk around if you enjoy walking as I do.
The Central Library
The Central Library Goodhue building was built in 1926 and is a historic landmark. A new wing was added in 1993, named for Mayor Tom Bradley, making the entire complex (officially renamed the Richard Riordan Central Library) the third largest library in the United States for the number of books and periodicals.
The Historic Biltmore Hotel
Just a few blocks from the Library is the historic Millennium Biltmore. It opened its doors in 1923 and was the site of some of the early Academy Awards. In fact, the Academy of Motion Pictures Arts and Sciences was founded at a luncheon at the Biltmore's Crystal Ballroom in 1927.
Click images to view full size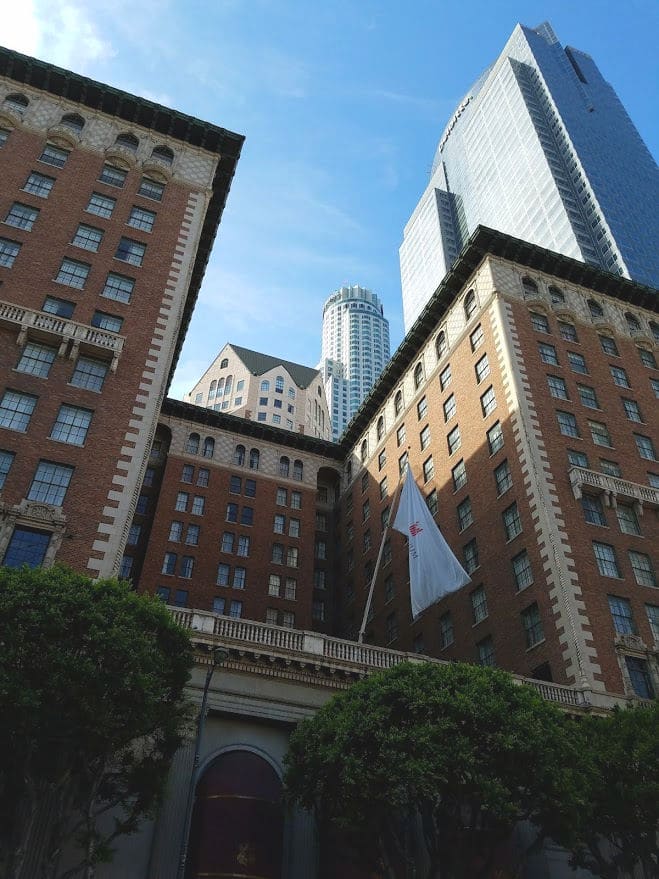 It's a gorgeous building and was designed with a mixture of Spanish-Italian Renaissance Revival, Mediterranean Revival, and Beaux-Arts styles. I love to walk through it whenever I get the chance.
Grand Central Market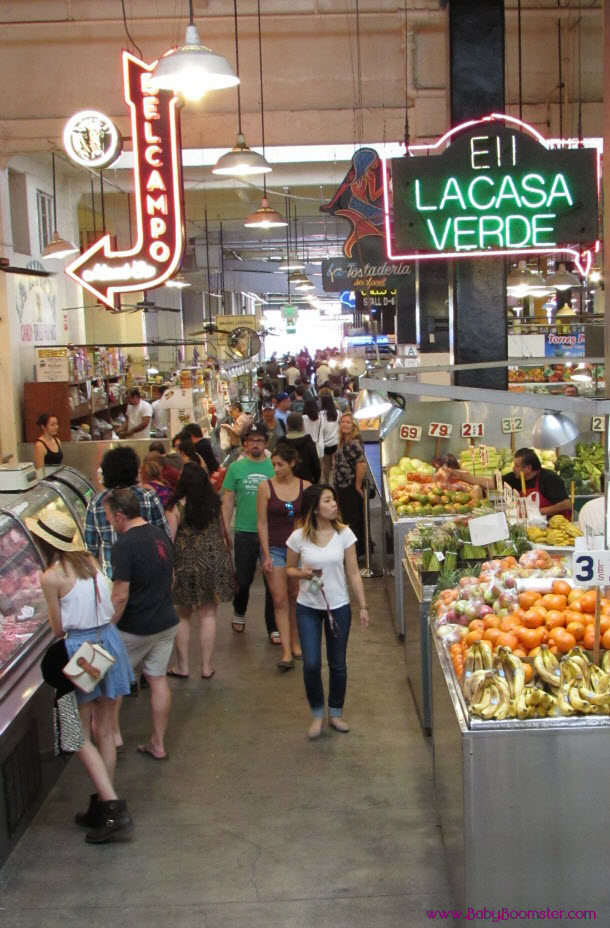 One of my favorite things to do in Downtown Los Angeles is to have lunch at the Grand Central Market. The open structure was built in 1917 and celebrates the cuisines and cultures of Los Angeles. In recent years, a number of new restaurant vendors have been installed along with several that have been there for decades.
Years ago, it was simply a place to buy vegetables, meat and have a quick lunch. The meat and vegetables are still available but the meat is now gourmet and the venue is a trendy place to hang out and network.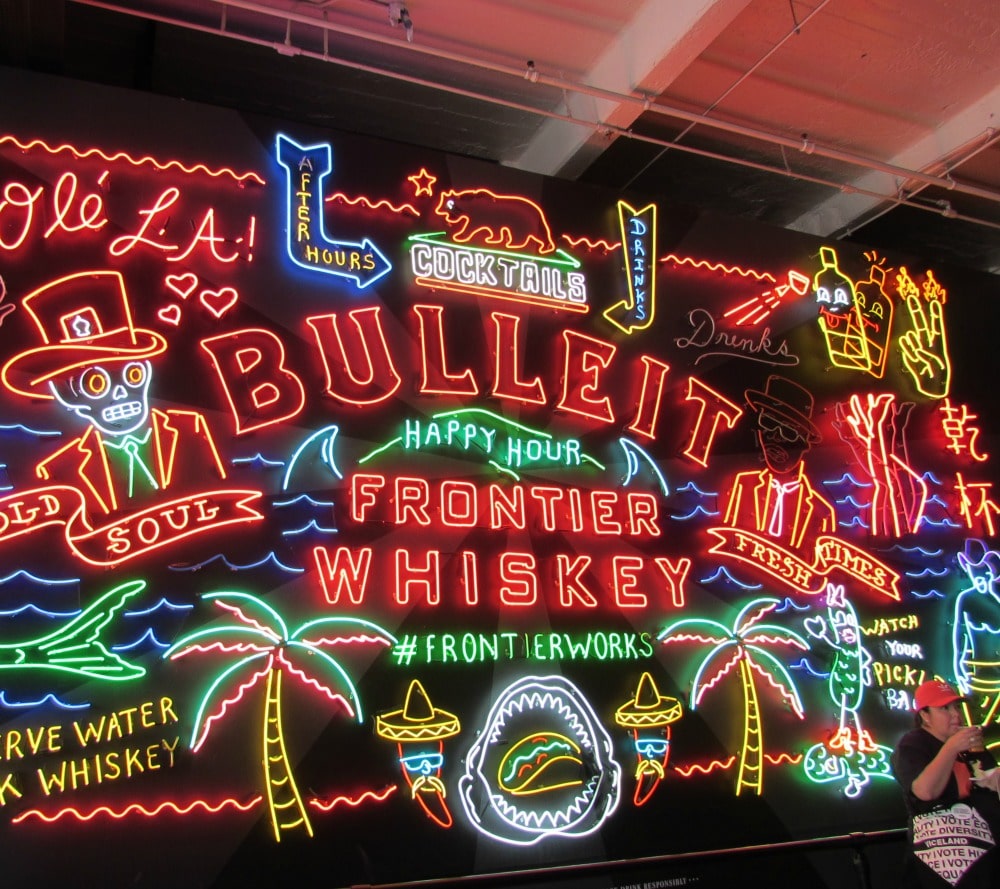 Click images to view full size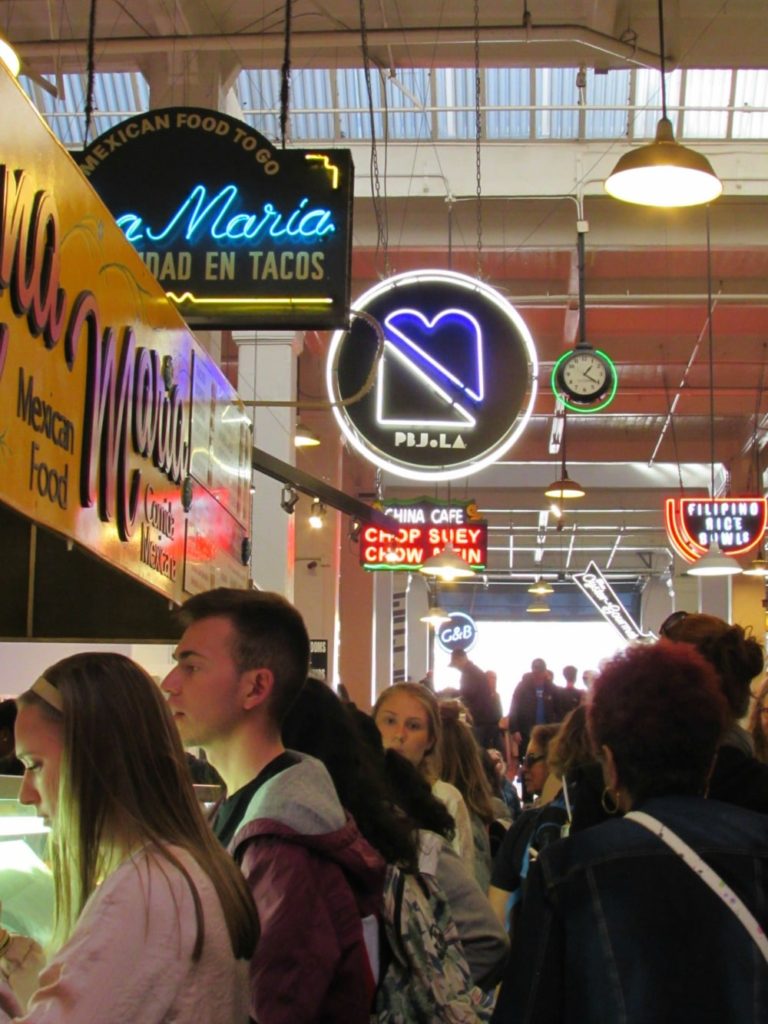 Here's a Reuben sandwich I ordered at Wexler's Deli inside the market. Wexler's rates are up there with some of the best delis in Los Angeles like Langers or Brents.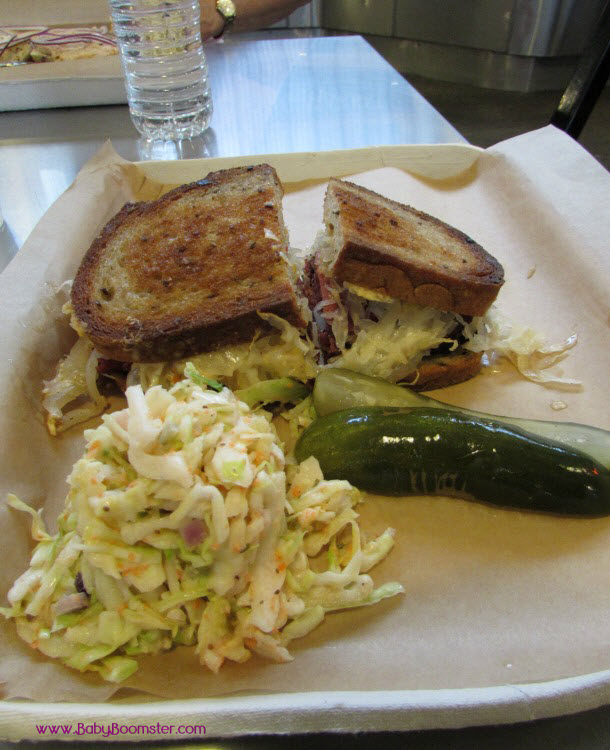 EggSlut, always has a long line of enthusiastic devotees and is a market favorite. It used to be a food truck. Their signature dish is called 3 Slut.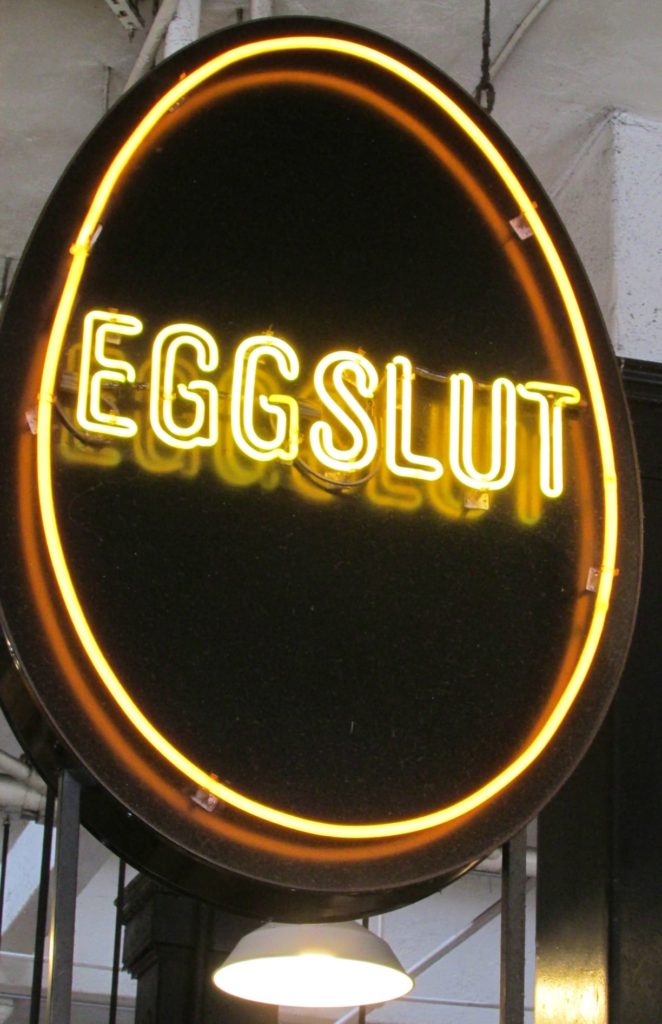 One of my favorites is The Oyster Gourmet where you can get tasty oysters in many different ways.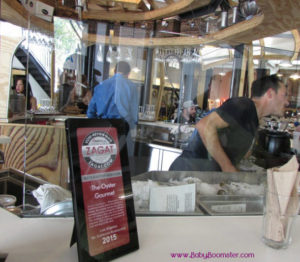 Some of the food stalls and vendors in the market have been there for years and are family descended. Others have new owners. Chiles Secos is solely devoted to mole sauces. You can choose from a lineup of spicy flavors that are scooped out in dollops.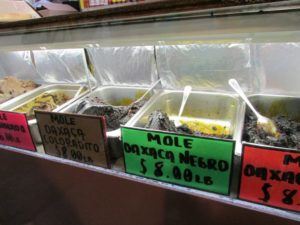 The Bradbury Building
The Bradbury Building is just outside of the Grand Central Market. It was one of the film locations for the original movie Bladerunner and is an architectural wonder. It is now a Coop workspace owned by Neuehouse and has a swanky cocktail spot called Wyman Bar inside for its members to network in.
Click images to view full size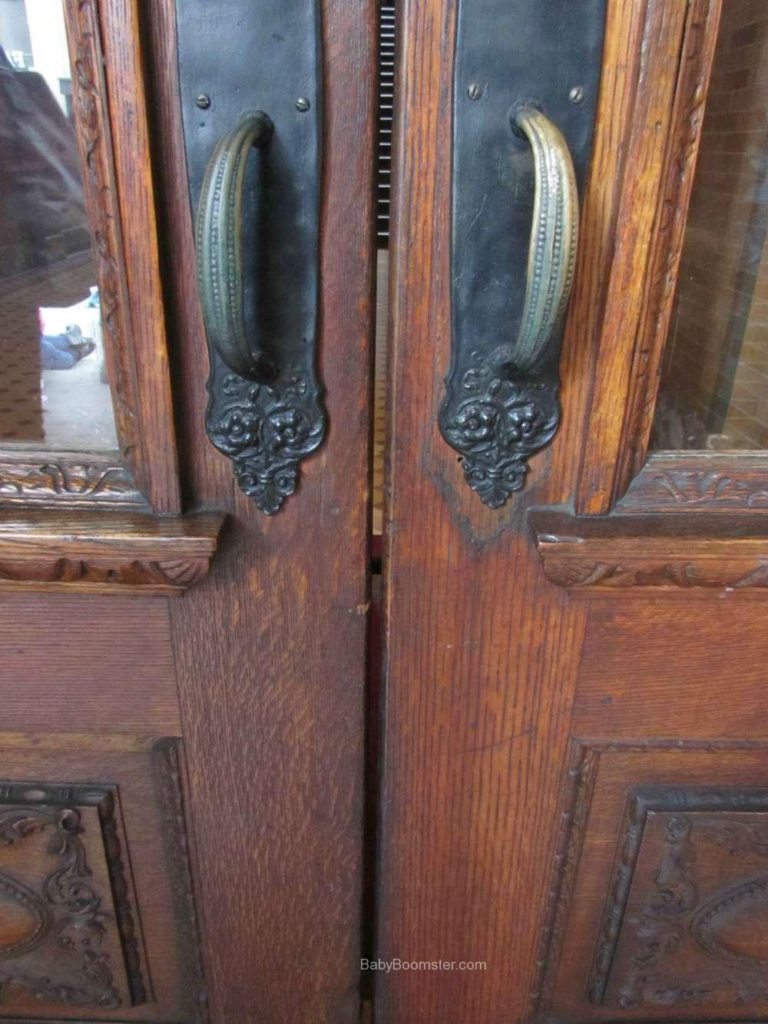 Angel's Flight
Directly across from Grand Central Market on Hill St. is Angel's Flight, a small funicular railroad that originally opened on Bunker Hill in 1901 and closed in 1969 to make way for development. It was relocated in 1996 to connect Hill St. with California Plaza. It has closed and opened several times due to accidents and safety issues but is now open to the public.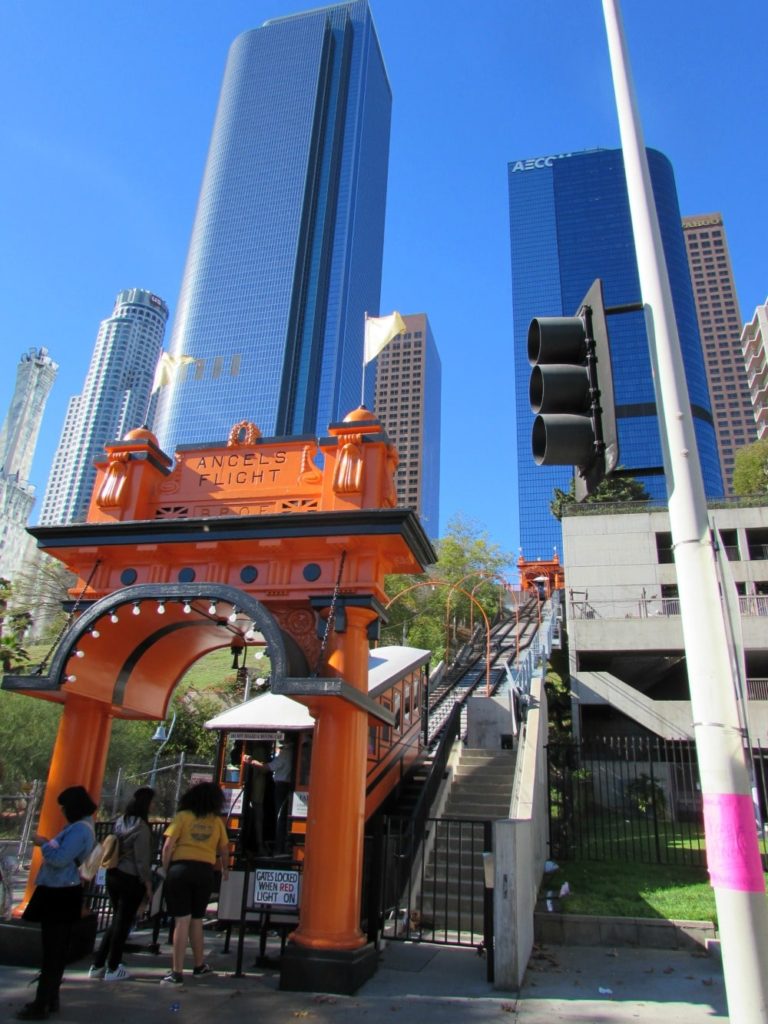 Union Station
Opened in 1939, Union Station was and still is the hub for transportation in Downtown Los Angeles. It was refurbished in 2021 for the Academy Awards and is gleaming and gorgeous. Take the Amtrak train to points beyond (make sure to get your senior discount) the LA Metro, and bus lines.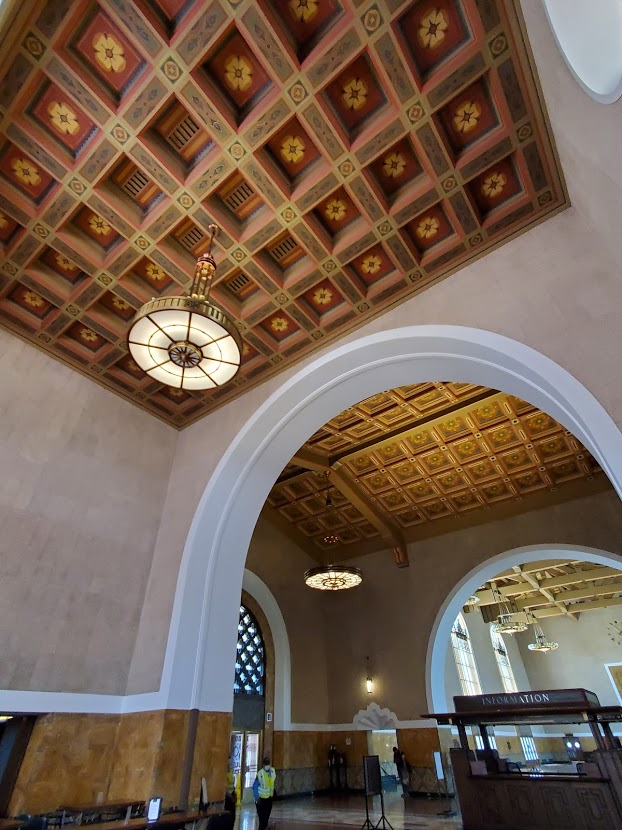 Old Movie Theaters
Downtown Los Angeles is also the location of many old and majestic theaters. Sadly, many have closed their doors or are being hawked to movie company location managers like the Million Dollar Theater below.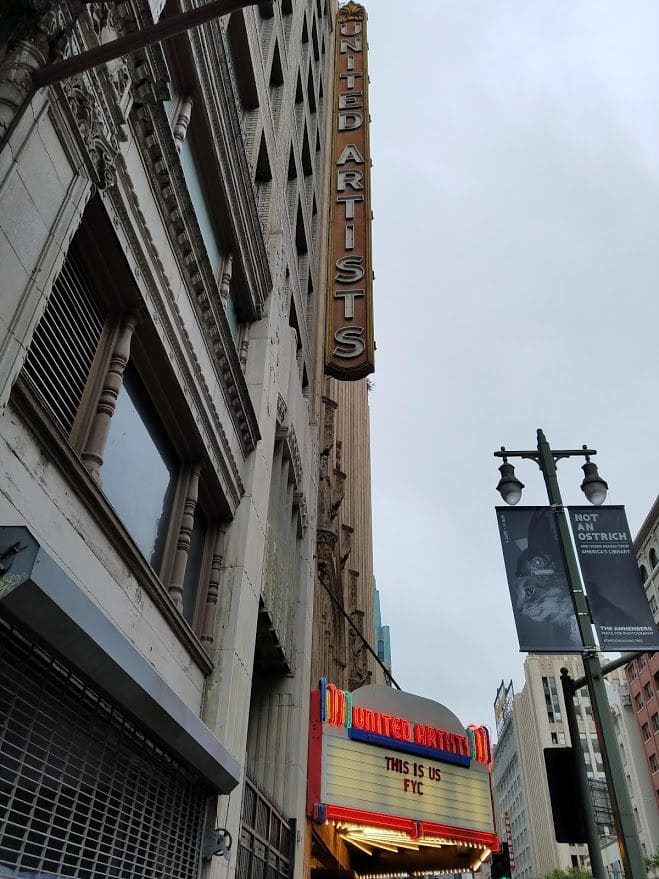 Art Deco buildings
There are stunning Art Deco style buildings throughout the city of Los Angeles. The Eastern Columbia Building, also known as the Eastern Columbia Lofts, is a thirteen-story Art Deco building designed by Claud Beelman located at 849 S. Broadway in the Broadway Theater District of Downtown Los Angeles.
It opened on September 12, 1930, after just nine months of construction. Some are in disrepair like the 537 S. Broadway building shown below and organizations are working toward restoring them.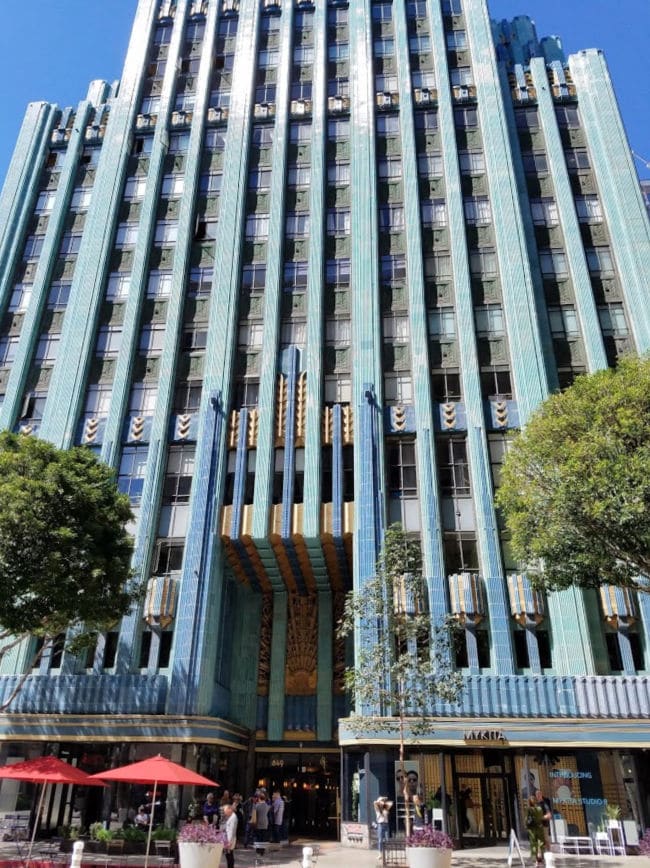 Iconic Buildings
Los Angeles architecture varies from Spanish to Art Deco to downright ugly. These old buildings have been Downtown fixtures since the early 20th century.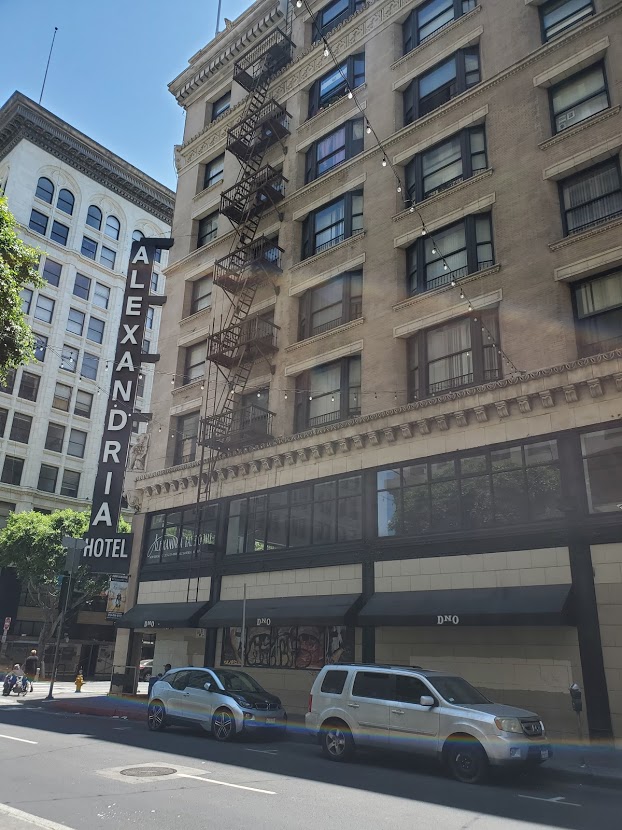 Quirky Places
If you are in Downtown Los Angeles near Pershing Square, make sure to visit The Last Bookstore. It's amazing and very quirky.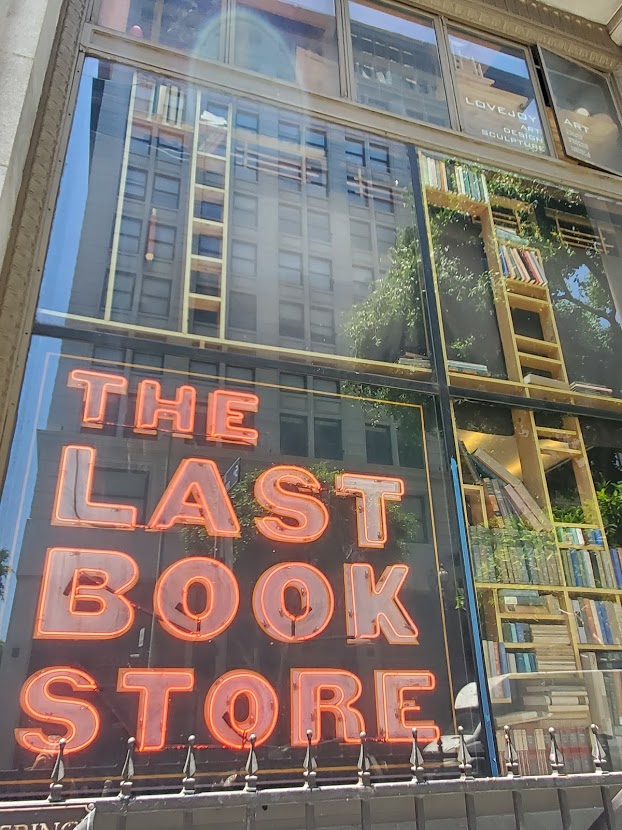 Do you plan on visiting Downtown Los Angeles in the future?
Find fun things to do in Downtown Los Angeles
Do you love going downtown? Please leave a comment below and tell us what city you live in and what you love about your downtown.
This post may contain affiliate links. I will receive a tiny amount of compensation at no extra cost to you if you make a purchase.