Works of art created by artists of every generation are on display at the biannual Brewery Artwalk near the Los Angeles River outside of Downtown Los Angeles.  It takes place at the Brewery Arts Complex inside vintage industrial lofts once owned by the Los Angeles Brewing Company (later Pabst) and the Edison Electric Steam Power Plant. The complex was transformed into artist residences in 1982.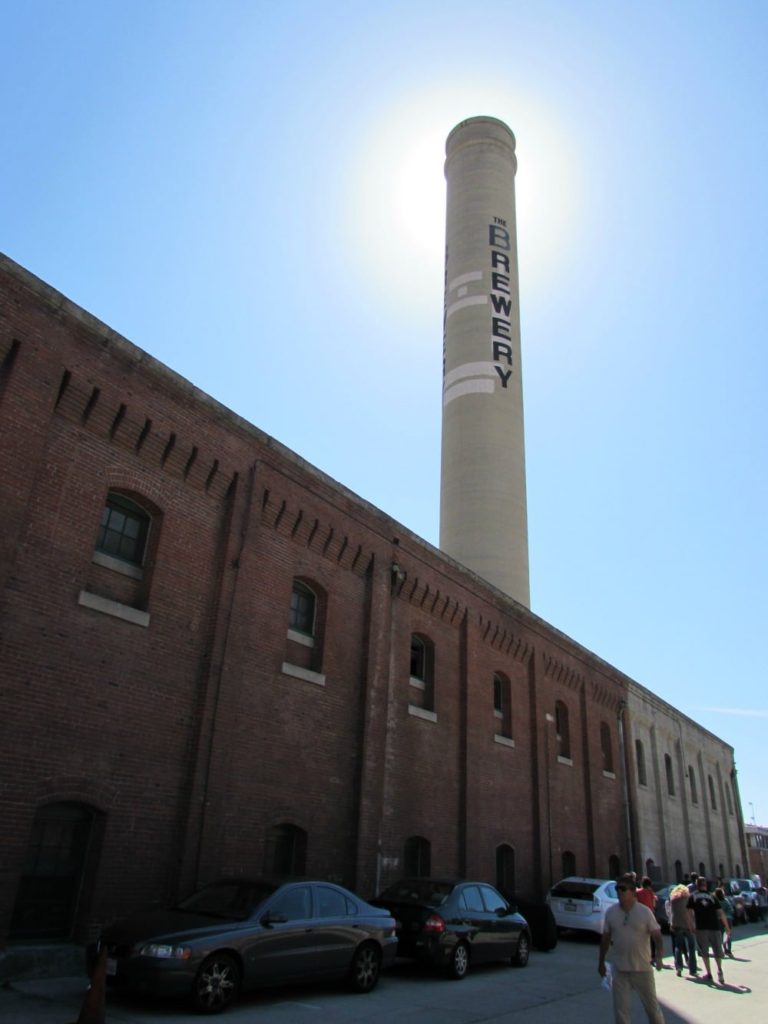 I took the LA Metro to Union Station and then boarded the #76 bus near Olvera Street. It dropped me off directly in front of the Brewery ArtWalk complex. As I walked through the doors of the historic former brewery, I was greeted by a friendly young man who offered me wine. That was a great start to my tour of talented Los Angeles artists' lofts.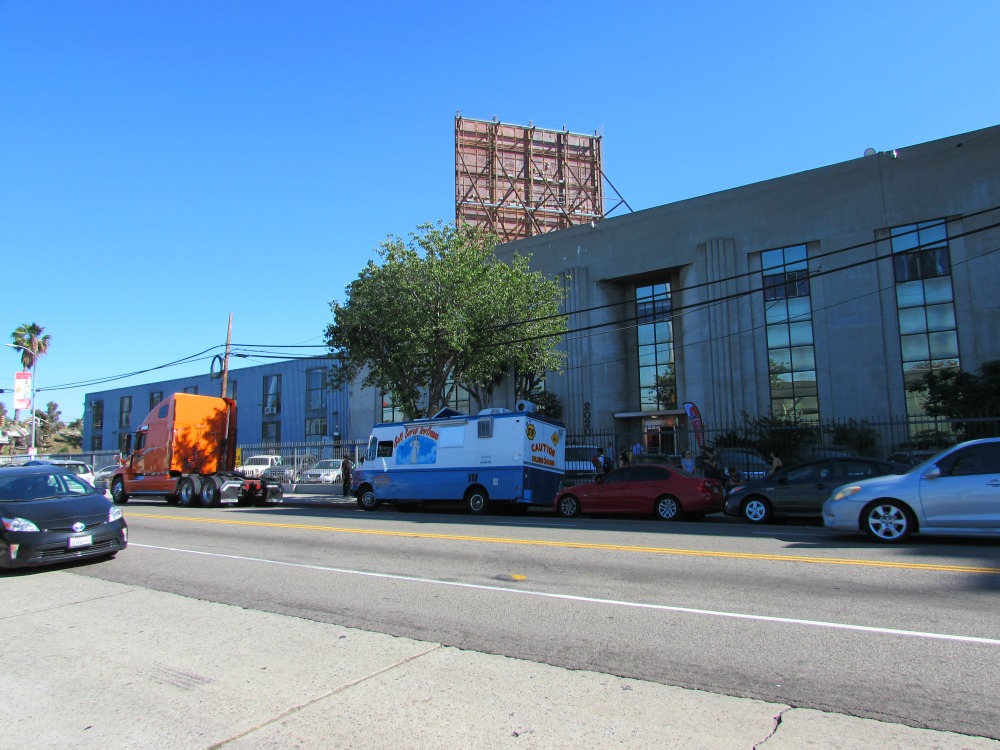 The Brewery Artwalk Complex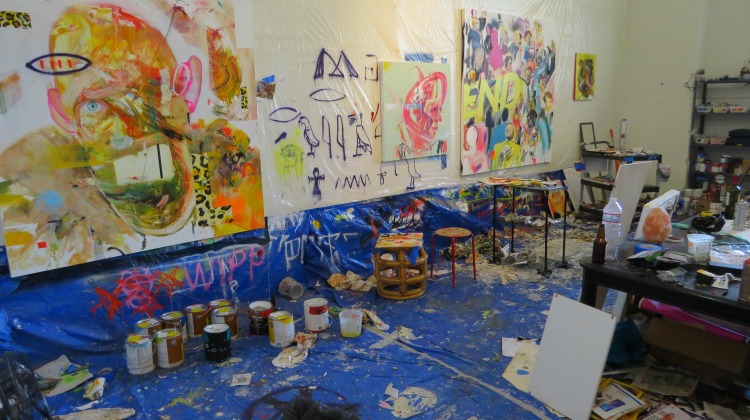 It was easy to get lost in the maze of winding hallways and rickety stairs. After a while, I completely lost my sense of direction. It didn't matter, though, because no matter where I ended up, I was treated to an experience that was unique to itself.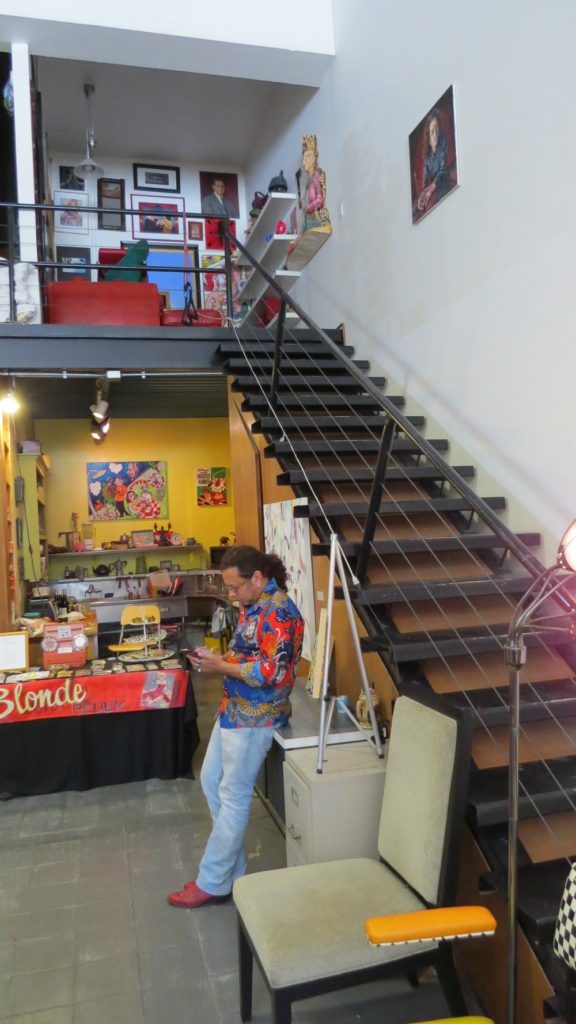 The lofts are the artist's personal living and working space. You could see each one's whimsy, madness, or clear observation of what inspired his or her creative mind.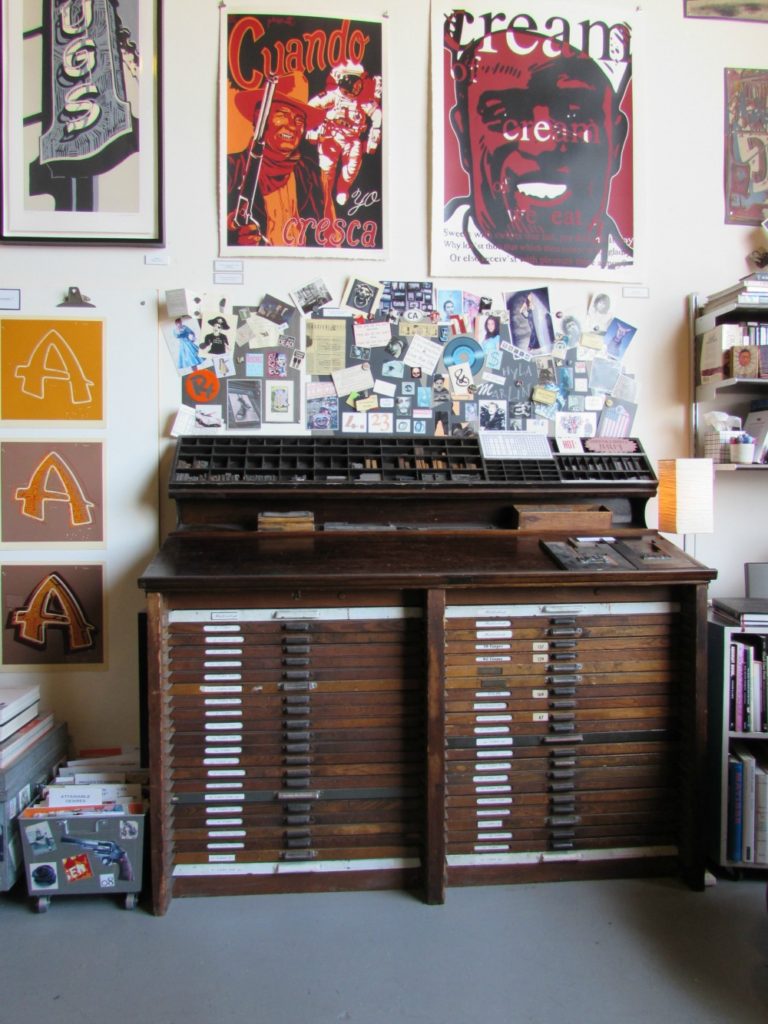 These visions were transferred to canvas, walls, photographs, jewelry, ceramics, sculpture, furniture, and even kitschy kitchen magnets.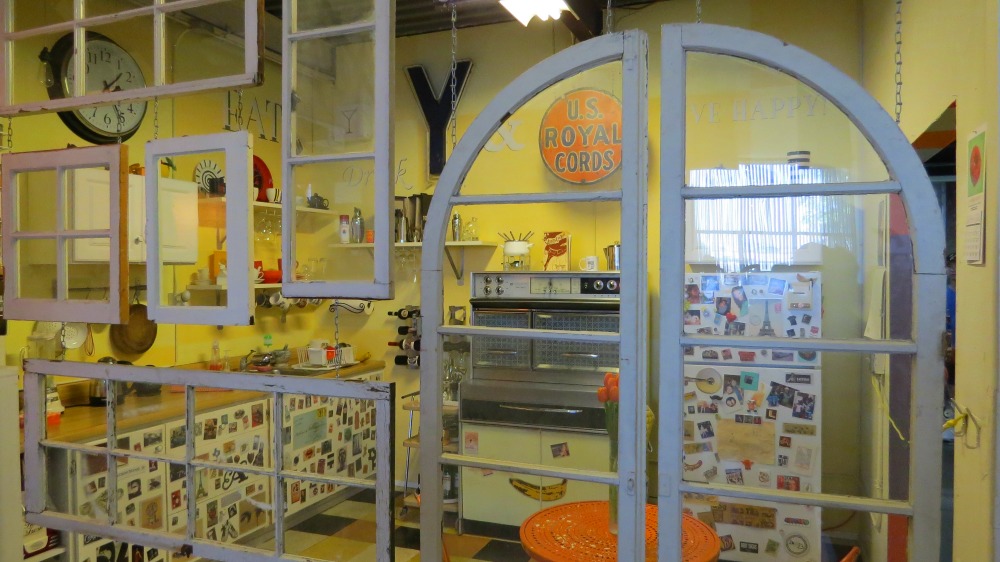 The colors, paints, the symmetry of arrangement, or non-symmetry were almost overwhelming but completely captivating.
Freedom to be creative at any age
Not all the artists are young. Some are Baby Boomers and seniors living as bohemians in retirement (or not) reveling in their fantasies and enjoying the fruits of their artistic expression. Most of them appeared to be thriving and productive, although I'm sure there are those who struggle. The business of art has always been a dicey profession
Several had high-tech equipment and were working on shiny computer monitors with graphic displays to monetize their talents as graphic designers, video producers, commercial photographers, architects, clothing, and jewelry designers.
The Brewery is the world's largest artist-in-residence community and largest art complex with 500-700 artists living and working within its walls. It's an amazing support community where artists collaborate, inspire, and nurture each other.
Watch this video about life at the Brewery Arts Complex. I love that many of the artists are over 50, living their dreams and expressing themselves in later life. If I had any talent as an artist, I'd want to live there too.
I ran into an artist I knew who I hadn't seen in over 20 years. His kids went to school with mine and I was friends with his wife. He sublets a space there to work in but still lives in the Valley.
Afterward, I headed outside to the courtyard of the Brewery ArtWalk where there was a restaurant and outdoor tables set up.  I ordered a sausage sandwich and beer and sat at a shady table outside.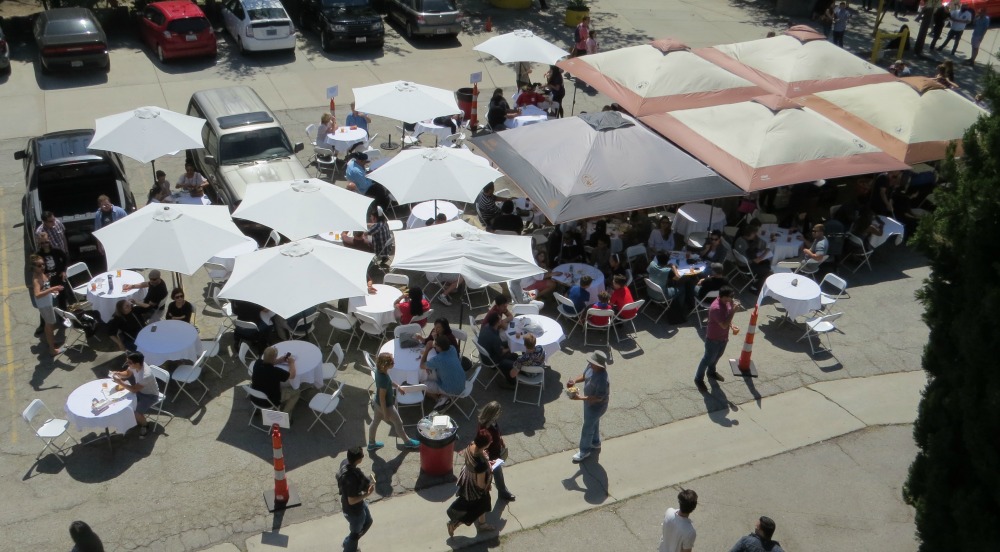 Toward the back of the complex is the old Edison Electric Steam Power Plant building circa 1904. It was used to supply energy to run street lights and the old and long-gone Red Car electric rail system. For a while, it was a gumball factory.
Half of the building are lofts and the other half (originally the Edison boiler room) has been transformed into a gigantic rock climbing structure. Kids and adults were hanging on colorful walls throughout the cavernous room.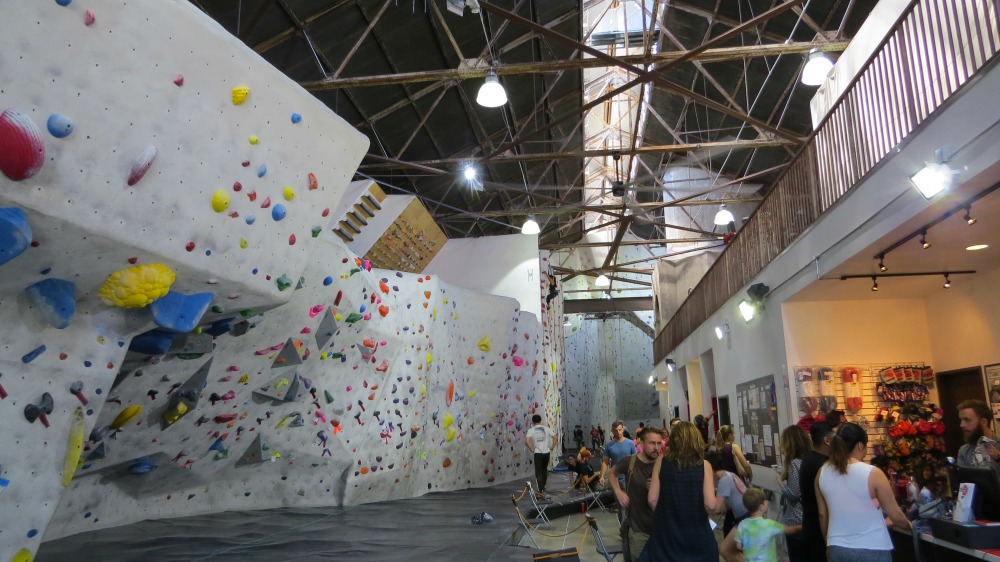 You can get plenty of exercise climbing the steep stairs to go from one loft to the other in the Edison Building. But, I didn't mind because there were amazing artists on every floor.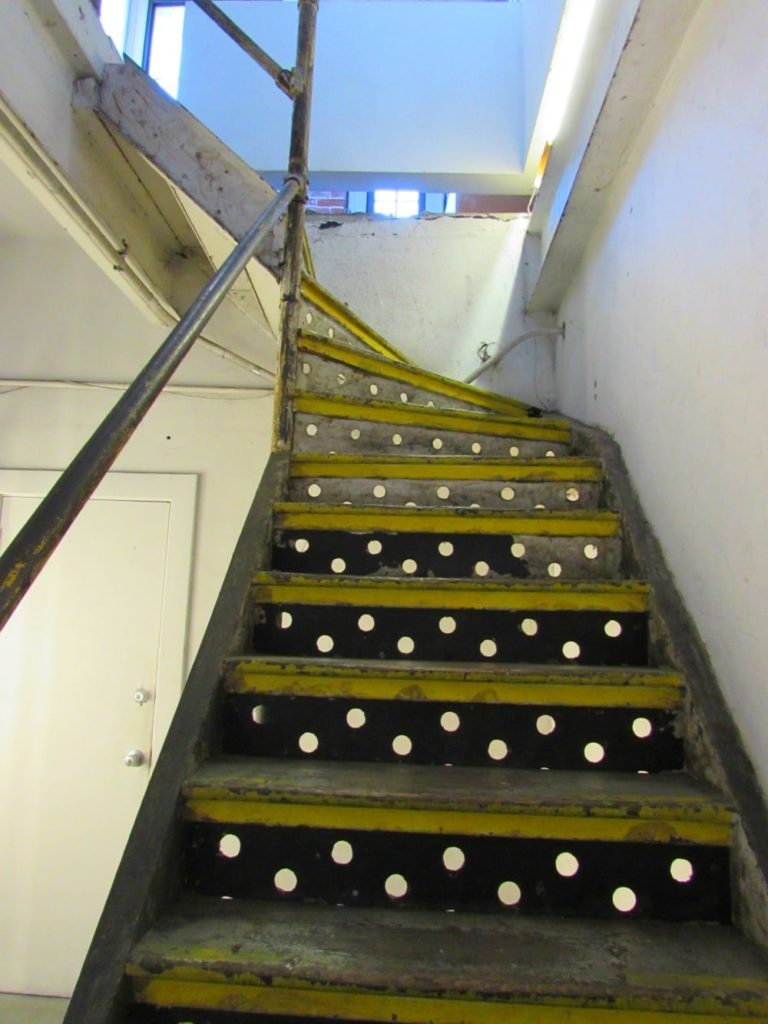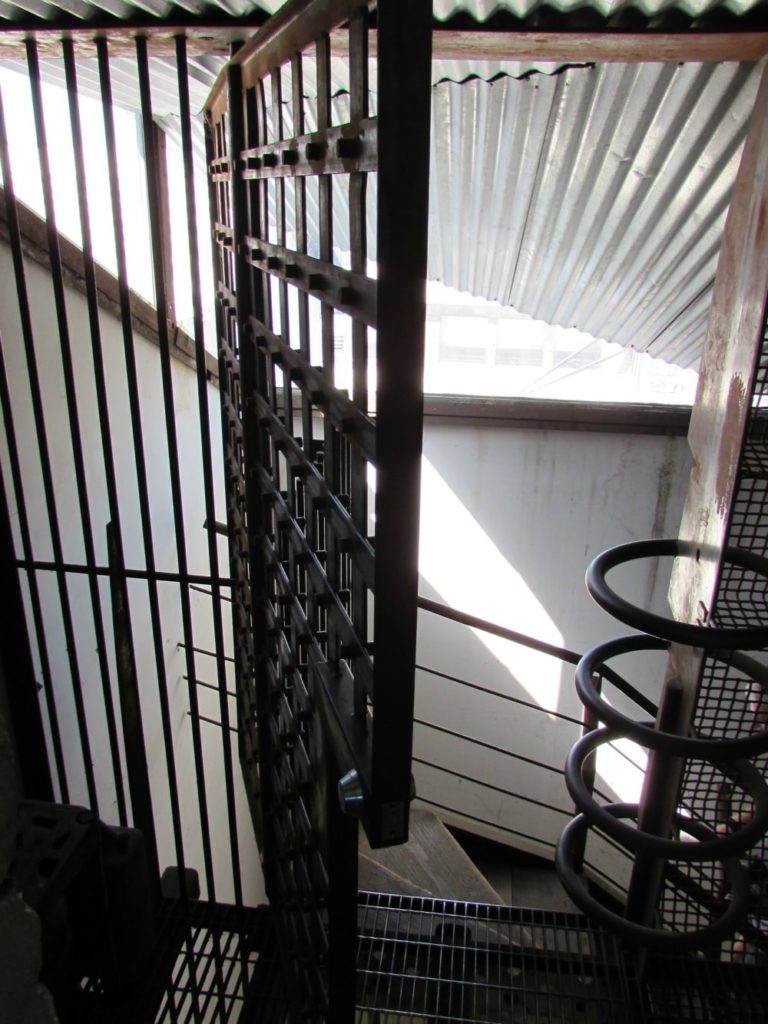 Some of the upper lofts hold views of the complex and surrounding area.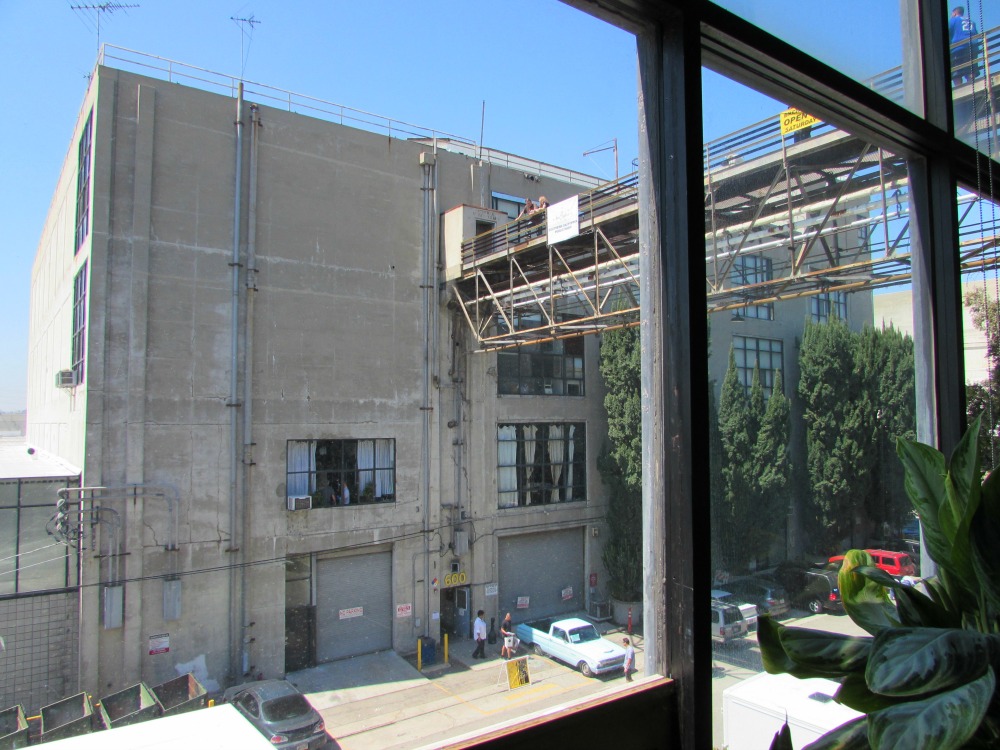 Not all the lofts are galleries. Some are performance art spaces and music studios. One I walked conducts specialized cooking classes. They gave out samples of colorful spring rolls and creamy soup.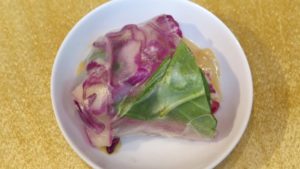 Some artists' works were poignantly comical like this altar dedicated to a dead Asian artist with fried chicken left as an offering.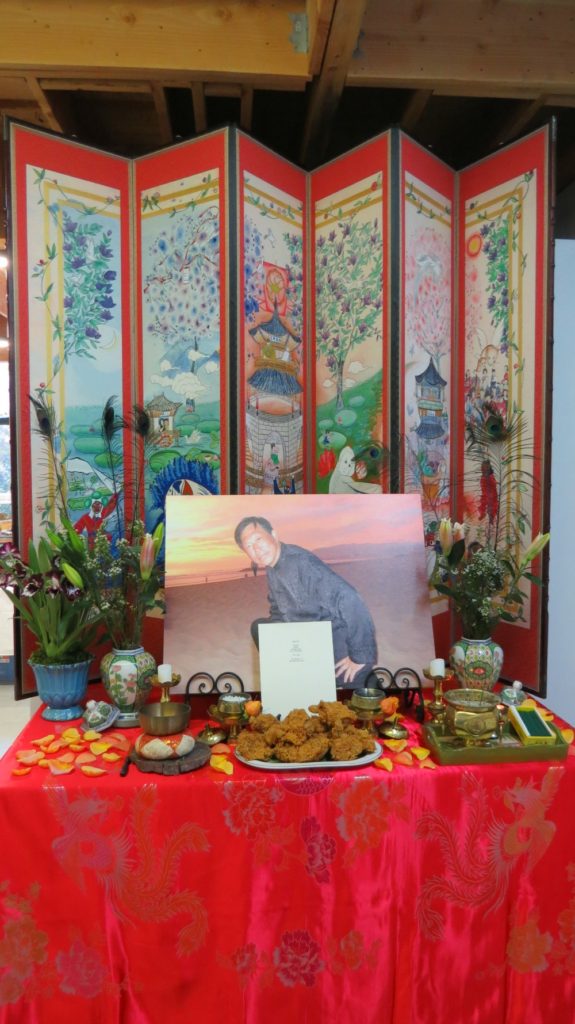 . . .  and here is a wall dedicated to pot art. (as in cannabis)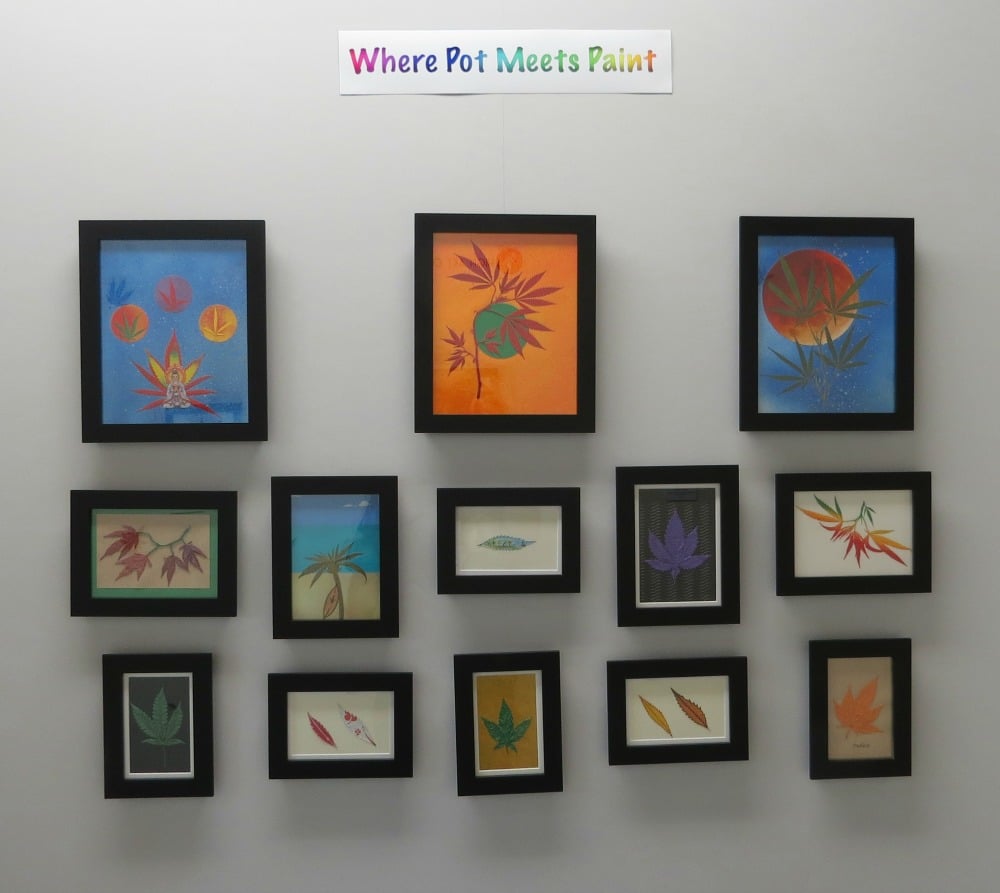 It's almost impossible to see all the open lofts in one day.
The ArtWalk takes place every spring and fall and is free to attend. It gives the artists in residence an opportunity to sell their work, promote books, and sell services. You can hang out, drink beer, and be inspired.
The complex was closed during COVID but the first post-COVID ArtWalk was held April 2022.
Visit their Facebook page here
Find the best literary, art & music tours in Los Angeles here.
Have you ever dreamed of living in a downtown loft? What kind of art would you create? Please leave a comment below.
This post may contain affiliate links. I will receive a tiny amount of compensation at no extra cost to you if you make a purchase.